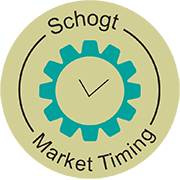 Print
Market preview goes to Members by email for FREE. Join us today!
Review
Stocks fell on Friday as worries over the coronavirus' impact on the Chinese economy outweighed the release of the stronger-than-expected U.S. jobs data.. The spike in confirmed coronavirus cases and deaths came as investors pored through the latest U.S. jobs report. The U.S. economy added 225,000 jobs in January. Economists polled by Dow Jones expected a print of 158,000 jobs. Wages rose 3.1% on a year-over-year basis, also topping expectations. – Fred Imbert, "Dow Drops More Than 250 Points," www.cnbc.com, February 7, 2020. >
"It was all bullshit. It was hell," Trump said. "It was evil, it was corrupt, it was dirty cops, it was leakers and liars," – 'It Was Hell': Trump Celebrates Impeachment Acquittal, While Ripping Democrats and Romney," Christina Wilkie, www.cnbc.com, February 7, 2020,
Ronald Reagan was always more popular than his policies. When his reforms put a spring back into the step of the economy, he could run an upbeat campaign about it being morning in America again. That's in part because Reagan was an upbeat guy. Trump, in contrast, is considerably less popular than his policies. And it will be hard for him to run an upbeat campaign because, to put it mildly, he's not an upbeat guy." – Robert Robb, "The Paradox of Donald Trump," Arizona Republic, February 6, 2020.
The U. S. economy is still strong, in spite of a bizarre week that was both comedy and tragedy. It was the continuation – escalation – of the deadly coronavirus threat that is wreaking even more havoc on the Chinese economy and is now expected to expand and adversely affect the economy of the entire world.
It may have also been tragic for the Democratic Party in the U.S., which botched the first caucus election for a Democratic presidential contender early last week, as well as lost their bid to remove President Trump from office. In an almost perfect partisan vote, every Republican Senator voted not to call witnesses to the impeachment trial and to acquit the president of two articles of impeachment, and every Democrat voted to have witnesses and convict. There was exception to this tragic partisan vote: Mitt Romney, Republican, who voted to convict on one count, and for voting according to his conscience he was vilified by his own party and conservative media outlets. Let that be a lesson to anyone in this day and age of Saturn conjunct Pluto in Capricorn: if you stand by your principles and go against the idea of loyalty and acceptance of your social group (or is it your political party?), you risk being, shunned, and condemned. That's why one of the manifestations of Saturn conjunct Pluto in Capricorn described in the Forecast 2020 Book was as a battle between villains and heroes, personal ethics and corruption. And it is ironic how each side in this partisan example of disunity that afflicts American politics today accuses the other side of being corrupt.
But on at least one count, President Trump seems right. The Democrats indeed looked like "dirty cops." Well, I don't know if they were "dirty cops," as much as like the "Keystone Cops" last week, fighting against someone they see as "Pinocchio on Steroids." It was entertaining and tragic at the same time.
Nevertheless, it was an overall good week for many equity markets of the world. After falling 600 points the previous Friday, the Dow Jones Industrial Average rose more than 1000 points from that low through Thursday. And then they fell 300 points intraday on this past Friday, February 7, despite the excellent payroll report numbers. Is it really the "black swan " of coronavirus that is spooking the markets? Or is it just time for equities to take a breather and correct an intermediate-term cycle? That's what we discuss this Sunday in our annual Forecast webinar (see announcements below).
In other markets, Bitcoin continued its push towards 10,000 on the belief that "Bitcoin Halving" will take place in May 2020. This means that fewer and fewer Bitcoins will be created over time and due to their limited supply, will become more and more scarce. If the demand remains constant and supply diminishes, that's a recipe for higher prices.
Short-term Geocosmics
Due to this weekend's annual webinar, and the fact that there are really no outstanding geocosmics in force right now other than transiting Mars making favorable aspects to the chart of the New York Stock Exchange, there is not much to report. Next week, there will be. A series of several important geocosmic signatures will begin on Sunday, February 16, when Mars enters Capricorn, and Mercury in Pisces will begin its three-week retrograde period. Get ready for more episodes of the Keystone Cops versus Pinocchio on Steroids. It's not over until … well, there is no end in sight before the 2020 Election, and probably not even after that if Trump is re-elected (or even if he is not re-elected). As long as Pluto is in Capricorn, investigations may never stop.
Nevertheless, as traders, we will have a lot to work with February 16-March 9 when eight very important planetary correlations to market reversal unfold, including Venus in Aries making a square to the Capricorn Stellium planets of Jupiter, Saturn and Pluto.
I look forward to talking with many of you on Sunday! It should be exciting.
Announcements
takes place on Sunday February 9, 2020 at 2:00 PM EST (that's 11:00 AM PST, 20H CET).This once-a-year broadcast will show the odds for a potential stock market crash in 2020-2023 (it's not 100%) and discuss what to do to protect one's portfolio in that event. This webinar will discuss the geocosmic importance of Saturn conjunct Pluto that took place January 12 but is very much in evidence in today's news (impeachment, assassinations, sports scandals, etc.). It will discuss the forthcoming Jupiter/Saturn conjunction on the Winter Solstice 2020, right after the U.S. election, and its historical correlation to economic and market cycles. Updates will be provided on financial markets since the book was written in November 2019, including the U.S. and German stock market (DAX), Gold and Silver, Crude Oil, Bitcoin, and currencies (Swiss Franc). Cost is € 53, and includes the slides of the presentation, plus a video recording of the event. If unable to attend live, you can still sign up and receive the video recording following the live event. Read more here>>

Special Annual Reports on Japanese, Chinese, German Stock Indices (by MMA, ENglish) and
Netherlands AEX Index (in Dutch language)

In addition to the English edition of Forecast 2020, three special 9-page yearly market reports/forecasts for the Japanese Nikkei, Chinese Shanghai Composite, and the German DAX stock indices, a Yearly Analysis of the Netherlands' AEX Index in 2020 has been released. Written by MMA Analyst Irma Schogt, in Dutch language.

These reports are analyzing each of these markets from the perspective of their long- and intermediate-term cycles, as well as citing their correlations to planetary cycles in effect in 2020, such as the history of the three major synodic cycles that will unfold next year.

NEW MMA CRUDE OIL REPORT- SPECIAL INTRODUCTORY PRICE ENDS FEBRUARY 12th!

The special introductory rate (save several hundreds of dollars!) for MMA's new Crude Oil Report by MMA Analyst and MMTA Graduate Gianni Di Poce is still available to those who sign up before February 12th.
Crude Oil is once again becoming a very hot market. This is no surprise to readers of MMA reports over the past several years, for Mars is now entering Sagittarius and Capricorn, a time when our studies have shown Crude Oil prices tend to be most volatile and vulnerable to large price swings. This time band began again on January 3, concurrent with the assassination of Iranian General Qasem Soleimani that sent Crude Oil to a new multi-month high. We see more steep price changes coming up in the next three months while Mars transits these two signs.
For those who don't know Gianni Di Poce, we have posted an interview with him, conducted by MMA President Raymond Merriman on our website. In this new report, Gianni will analyze Crude Oil from a daily, weekly and monthly perspective, and each report will conclude with trading strategies for each type of trader or investor.

And one of the best parts of this is the new rate for this report. We have reduced the price from $2,500/ Year to $1,800/ Year. And we are ofering A 20% SPECIAL INTRODUCTORY DISCOUNT ON THE NEW RATE! For a sample of the Daily MMA Crude Oil report, click here>>

Asset Management according to the Market Timing Method

Now in The Netherlands: Investments of the Cycles Analysis & Planetary Correlations' managed Portfolio (CAPS) are based on analysis of market history, by a team of MMTA-Graduates.
Read more>>

Privacy Statement

In accordance with the commencing of the General Data Protection Regulation (AVG), we have included our privacy statement on our website. We do not place cookies. We do not keep any records of you except for name and address details that are necessary in the event that you order something that needs to be paid for and sent out. Read more>>
Disclaimer & State of Purpose
The purpose of this column is not to predict the future movement of various financial markets. However, that is the purpose of the Schogt Market Timing & MMA (Merriman Market Analyst) subscription services. This column is not a subscription service. It is a free service, except in those cases where a fee may be assessed to cover the cost of translating this column from English into a non-English language.
This weekly report is written with the intent to educate the reader on the relationship between astrological factors and collective human activities as they are happening. In this regard, this report will oftentimes report what happened in various stock and financial markets throughout the world in the past week, and discuss that movement in light of the geocosmic signatures that were in effect. It will then identify the geocosmic factors that will be in effect in the next week, or even month, or even years, and the author's understanding of how these signatures will likely affect human activity in the times to come.
The author (Merriman) will do this from a perspective of a cycle's analyst looking at the military, political, economic, and even financial markets of the world. It is possible that some forecasts will be made based on these factors. However, the primary goal is to both educate and alert the reader as to the psychological climate we are in, from an astrological perspective. The hope is that it will help the reader understand these psychological dynamics that underlie (or coincide with) the news events and hence financial markets of the day.
No guarantee as to the accuracy of this report is being made here. Any decisions in financial markets are solely the responsibility of the reader, and neither the author nor the publishers assume any responsibility at all for those individual decisions. Reader should understand that futures and options trading are considered high risk.