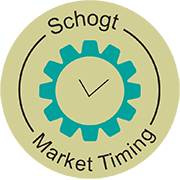 You are here
>
Terms of Trade
Weighted valuesIndex 02 October 2023DJIA: Silver:
Read more »
Print
Terms of Trade
Article 1. Applicability and validity
Any decisions in financial markets are the responsibility of the reader solely, and neither the author nor the publishers assume any responsibility at all for those individual decisions. Reader should understand that futures and options trading are considered high risk.
You will always be responsible for any decisions in financial markets. Neither the author nor the publisher assume any responsibility at all for those individual decisions. Results made in the past are no guarantee for the future.
Acceptance of an offer as well as ordering any product or service implies that you accept the applicability of our Terms of Trade. 1.3 By placing an order at the markettiming.nl website, people are obliged to prepay the total amount within 7 working days after the order date as mentioned on the order confirmation from Schogt Market Timing.
By registering in the Member Log In at www.markettiming.nl people agree to occassionally receive emails from Schogt Market Timing related to Financial Astrology issues. Email addresses and other data are treated as personal and will not be shared with third parties.
These conditions can only be diverged from in writing, in which case however any other regulations remain valid.
These terms of trade govern the sale and supply of goods by Schogt Market Timing to you.
Article 2. Special offers/agreements/subscriptions
All offers of Schogt Market Timing are free of obligations and Schogt Market Timing specifically maintains the right for to change prices, in the particular when necessary based on ground of (legal) prescriptions, or caused by fluctuations in the currency rates.
An agreement comes about only after acceptance by Schogt Market Timing. Schogt Market Timing is authorized to refuse orders or to supply certain conditions to the supply, unless explicitely stipulated otherwise. Should any order not be accepted, it will be communicated by Schogt Market Timing within ten (10) days after the order is received.
Subscriptions can start at any desired moment in time and will expire at the due end date. A reminder to renew will be sent automatically 14 days before the end date of a subscription. Renewals are made only after purchase of a new subscription. New subscriptions can be ordered by phone, in writing, through Email and on the website. Change of address to be notified within three weeks beforehand.
Trial subscriptions may only be ordered once every calendar year per customer.
Article 3. Schogt Market Timing's Contract With You
No contract shall exist between you and Schogt Market Timing until Schogt Market Timing has sent you an email confirming receipt and acceptance of your order. Schogt Market Timing is entitled to withdraw from any contract in the case of obvious errors or inaccuracies regarding the goods or the order appearing on Schogt Market Timing 's site or for unavailability (see 3. below). Schogt Market Timing reserves the right to place restrictions on the volume of any goods ordered.
Article 4. Pricing and Availability
Schogt Market Timing only supplies the ordered goods after having received advance payment. The email confirmation which follows any orders made by the www.markettiming.nl site, contains the number(s) of the bankaccount(s) where the money should be sent to. Ordered goods will be shipped within one working day after Schogt Market Timing has received payments.
The prices and availability of the goods are specified on the Schogt Market Timing site. Such information is subject to change without notice. Each price, as displayed, is exclusive of VAT (at the standard Dutch rate).
There shall be an additional charge for delivery, the amount of which shall vary according to the delivery method that you choose. See your Purchase confirmation for more details. In the unlikely event that the goods are unavailable, or that Schogt Market Timing needs to vary the price due to supplier price increases, tax changes or site errors for example, following confirmation of your order Schogt Market Timing shall send you a notification by email and allow you the opportunity to cancel your order if Schogt Market Timing has not done so itself.
Article 5. Delivery of Goods
Schogt Market Timing shall deliver the goods ordered to the delivery address which you supply. All delivery times quoted on the Schogt Market Timing site are estimates only based on availability, normal processing and delivery time. Schogt Market Timing may deliver items in an order separately but shall charge you for postage and packing on the first delivery only. Risk will pass to you on delivery.
Article 6. Schogt Market Timing Guarantee and Returns Policy
If for any reason you are unhappy with any or all of the goods received, you can return any of them to Schogt Market Timing for an exchange or refund, providing each is returned to Schogt Market Timing 's returns processing centre within 7 working days from the day after you receive the goods with the completed Schogt Market Timing purchase confirmation.
You shall be responsible for the cost of returning goods for refund or exchange, except in cases of faulty, damaged or wrongly supplied goods.
Schogt Market Timing recommends that you use registered post or recorded delivery when returning goods.
Schogt Market Timing shall use reasonable efforts to replace damaged or defective goods but if replacement is not possible, or if an order is cancelled for any other reason under these Terms, Schogt Market Timing 's only obligation is to refund the full amount paid by you- shipping costs excluded. This does not affect your statutory rights.
Article 7. Your right to Cancel
Under the Distance Selling Regulations, you have the right to cancel the contract for the purchase of any item within seven working days of delivery.
We cannot accept cancellations or returns for any software products where the sealed packaging has been broken or removed.
If you wish to cancel you should wrap the item you for which you are cancelling the contract securely, including the packing slip you received with the order. Complete the return reason as Other and write in Contract Cancelled. Send the item back to reach us within seven working days of the date that the item was delivered to you.
Please note that you will be responsible for the cost of returning the goods to us unless we delivered the item to you in error or the item is faulty.
If we do not receive the item back from you we may arrange for collection of the item from you at your cost.
Article 8. EU VAT
Schogt Market Timing is required to collect VAT at the relevant rate for orders being dispatched outside Holland.
Article 9. Governing Law and Jurisdiction
Contracts between you and Schogt Market Timing shall be governed by Dutch Law and all disputes shall be submitted to the non-exclusive jurisdiction of the Dutch courts.
Article 10. Invalidity of Terms and Conditions
If for any reason part of these terms and conditions is unenforceable, the validity of the remaining terms and conditions shall not be affected.
Article 11. AVG & Privacy Notice
Schogt Market Timing attaches great importance to the protection of your personal data. In the Privacy Notice we want to provide clear and transparent information about how we handle personal data.