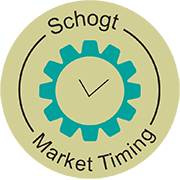 Weighted valuesIndex 16 August 2018DJIA: 93.7 Silver: 28.06
Read more »
SCHOGT Market Timing
Welcome to Schogt Market Timing, your market timing specialist in the Netherlands. Private traders as well as professionals will find analyses and strategies for optimising their performance in the financial markets.
The method is based on extensive historical research of stock exchange data* on the coherence of historical trend analysis patterns and natural cycles, in order to help the serious trader and investor to interpret the different financial markets and the general economy.
News
FORECAST 2018 SCORECARD AS OF JULY 19, 2018
Although 2018 is not yet over, several forecasts made in the 2018 Forecast Book have already unfolded. We have listed a couple of the forecasts below as of July 19, 2018. Keep in mind these forecasts were written in October-November 2017, and published December 1, 2017 well before 2018 was underway.
Read more