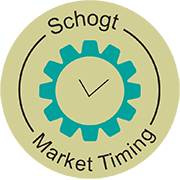 Weighted valuesIndex 22 January 2019DJIA: 84 Silver: 116.62
Read more »
SCHOGT Market Timing
Welcome to Schogt Market Timing, your market timing specialist in the Netherlands. Private traders as well as professionals will find analyses and strategies for optimising their performance in the financial markets.
The method is based on extensive historical research of stock exchange data* on the coherence of historical trend analysis patterns and natural cycles, in order to help the serious trader and investor to interpret the different financial markets and the general economy.
News
Early Birds Tariff for the Congress Forecast 2019 & Beyond - the most important congress we've ever held
The applications for the congress Forecast 2019 & Beyond, the reversal of the current economic cycle - highlighted by experts are flooding in. Missed it? You can still make use of early birds discount until 22 November.
Read more