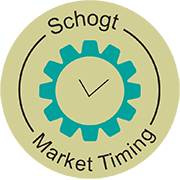 You are here
>
Asset Management
Weighted valuesIndex 26 March 2019DJIA: 60.5 Silver: 103.14
Read more »
Print
Asset management
Cycles Analysis & Pattern Recognition
Cycles analysis is the result of extensive research into financial market history. It shows that markets (equities, commodities, currencies, etc.) do not just move randomly but in recurring cycles and patterns. Further research showed that these "cycles" are often accompanied by certain patterns in graphs, geocosmic and fundamental events.
This investment portfolio is managed by Irma Schogt, MMTA graduate and asset manager at Today's Asset Management. Schogt collaborates with a market analyst and fellow-MMTA graduate based in Switzerland.
Professional Asset Manager Today's: At Today's Asset Management, your assets from €250,000 will be managed entirely on your own behalf. If you do not have the knowledge, interest or time to follow the financial markets yourself, this service is very suitable for you.
First portfolio results** on investments 2018 approx. 4.25 percent net return for customers.
By way of comparison: "The model portfolios of (Dutch banks) all lagged behind the market last year. - Fund news, March 2019. Net earnings model portfolios of banks in this article ranged from -1.94 to -5.26 percent.
Main policy CAPS
The aim is to invest in financial markets that are showing signs of long-term growth, where our leading indicators are confirmed. Whether in good or bad times, there are always markets to which this principle can be applied. Depending on the behaviour of the market, it is determined how long a position can be held before looking forward to another investment.
CAPS Portfolio is a 'Special' at Today's Asset Management. At Today's, your assets are managed entirely on your behalf from €250,000 onwards. If you have no knowledge, interest or time to follow the financial markets yourself, this service is very suitable for you.
We focus on finding the best investments in:
funds and large stock exchanges, such as those in Europe and America;
a small number of shares in the sectors where the greatest growth is expected;
currency, as an investment for profit and to hedge exchange rate risks arising from other positions;
2-5 commodities and/or related shares/listed funds
Trendfollowing strategy
Part of an investment position is held to benefit from long-term growth, as long as our leading indicators confirm this. When an increase (in relation to history) is nearing its end or reaches its greatest potential, it is possible to disengage in part or in full. If the market then has completed the expected correction and gives indications of purchaseability, it can be bought back. Ideally, we invest where we find the strongest indications as "evidence" of potential growth.
CAPS cares for and gives back to nature
There is little that can make a person more happy than by giving. CAPS returns part of its income to the nature that keeps our world livable. Projects to support nature in all its facets can count on our support.
Investors will choose which projects receive our financial support. For example, for a greater enjoyment of life and living, we give children and young people a guided nature experience to build a bond with nature. Investors can also put forward their own ideas and suggestions for projects that support nature on earth and a natural environment.
About Schogt
In the 1990s, the former foreign exchange trader at ABNBank Irma Schogt first came into contact with this method, which provides more insight into stock market movements. After years of research, Schogt has been offering this method since 2003 via markettiming.nl to professional and private traders and investors.
Experiences with investments made using the market timing method
Schogt shared its investments with readers in its newsletter Market Timing Digest from 2010 to 2012. This Market Timing model portfolio produced an above-average result, which was audited and approved by an accountant. [Link].

During our study for the Merriman Market Timing Academy, 2013-2015 , we paused our trading.
Experience with portfolio investment on clientstrade accounts in 2016-2017 gave positive resulta. [Link]. In this light, the step to asset management is a logical sequel and we look forward to investing managed for clients.
As mentioned above, the CAPS Portfolio started with first trade August 31, 2018. The nett result achieved for clients in these 4 months was 4.25% in their favour.
The CAPS portfolio is available for investors as a 'Special' in professional asset management in the Netherlands at the company Today's Asset Management in Hilversum. If interested, give them a call at +31 (0)35 3035690, they'd love to inform you further.
We at Schogt Market Timing are pleased to have found a suitable professional party in Today's Asset Management for offering professional asset management by investing according to the market timing method.
Do you have any questions, need more information from us?
Please contact us via the contact form or by phone.
*) Merriman Market Timing Academy, Troy Michigan, USA, 2013-2015. Through this academy, Raymond A. Merriman, the developer of this method, has trained a new generation to analyse the markets in this way. Schogt is one of them and is happy to be of service to you, now also as an asset manager.
**) Past performance is no guarantee. Neither Schogt Market Timing nor any other (legal) person assumes any liability for damages of any kind arising out of the use of the above investment recommendations or the information contained or incorporated therein.