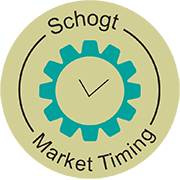 You are here
>
Asset Management
Weighted valuesIndex 19 June 2019DJIA: 108.6 Silver: 48.59
Read more »
Print
Asset management
New and unique in Europe
Would you like to be able to protect your investment portfolio against periods of economic setback?
Then you have come to the right place.
Irma Schogt is the only Dutch specialist in the Markettiming method, which provides insight into when an economic reversal is most likely to take place. This has become available in professional asset management in Netherlands since 2018.
Cycles Analysis & Pattern Synchronocities
Data research of market history showed that they tend to move in recurring cycles and patterns. Follow-up research shows a striking, measured connection between the state of the stock markets and the world economy with the cycles of planets. By taking the knowledge of this historical market behaviour into account in the "market timing method" in the investment policy, it has been leading to above-average results for years. Since 2018, it has also been used in professional asset management in the Netherlands. In summary, it is very suitable for those who wish to achieve positive returns in times of economic upheaval, without having to return those profits in periods of economic setback.
This unique investment portfolio is managed by Irma Schogt, MMTA graduate and asset manager at Today's Vermogensbeheer. Schogt consults and collaborates with a market analyst and fellow MMTA graduate from Switzerland.
Portfolio results
2018: 4.25 percent net return for customers.
"The model portfolios of (banks) all lagged behind the market in the past year". - Fund news, March 2019. Net result model portfolios of banks in this article ranged from -1.94 to -5.26 percent.
Portfolio results** on investments 2018 approx. 4.25 percent net return
"The model portfolios of (Dutch banks) all lagged behind the market last year. - Fund news, March 2019. Net earnings model portfolios of banks in this article ranged from -1.94 to -5.26 percent.
2016-2017: 18% net yield
From November 2016 to May 2017, a gross result of 21% for customers was achieved by trading on the customer's account (car wires at Traders Only), i.e. around 18% net profit for customers.
2010-2012 On average 15 percent net per annum
Market Timing has a track record of 3 years beating the market from 2010-2012, confirmed by an auditors' statement. The results rose to 54% net profit over 3 years. In a more defensive management portfolio, this would have been +/- 15% on average per year. Read more about our track record>>>
2013-2015
In 2013 and 2014, lectures were followed at the Merriman Market Timing Academy in Michigan, USA. September 2015 Schogt in Tuscany received a degree from the Merriman Market Timing Academy.
Trend following strategy
A portion of an investment position is held to benefit from long-term growth, as long as our leading indicators are confirming this. When an increase (in relation to history) is coming to an end or reaches its greatest potential level, a partial or total exit is possible. In periods where the downward movement is more prominent, we distance ourselves from the market. If there is sufficient "evidence" that the market is embarking on a long-term decline, we will look to use put options to generate returns for our customers.
Once the market has completed the expected correction and starts giving indications of new growth, we may look to buy again. Ideally, we invest where we find the strongest indications, as "evidence" of potential gains.
Depending on market behaviour we decide how long a position can be held before looking for another investment.
We focus on finding the best investments in:
funds and large stock exchanges, such as those in Europe and America;
a small number of shares in the sectors where the greatest growth is expected;
currency, to hedge exchange rate risks arising from other positions as well as investment for profit;
2-5 commodities and/or related shares/listed funds
Example of one of our purchases
CAPS selects the best performing sectors by using the knowledge of astrology. One share that we added to the portfolio in 2018 is World Wide Wrestling Entertainment: this share increased in value by more than 50 percent within a year.
CAPS Portfolio is available as a 'Special' service at Today's Asset Management (Netherlands). If you have no knowledge, interest or time to follow the financial markets yourself and you want to protect your investments against economic setbacks, then this service may be very suitable for you.
CAPS cares for and gives back to nature
There is little that can make a person more happy than by giving. CAPS returns part of its income to the nature that keeps our world livable. Projects to support nature in all its facets can count on our support.
Investors will choose which projects receive our financial support. For example, for a greater enjoyment of life and living, we give children and young people a guided nature experience to build a bond with nature. Investors can also put forward their own ideas and suggestions for projects that support nature on earth and a natural environment.
Are you interested in investing according to the market timing method?
Do you have any questions, do you want to know more about it? Please feel free to contact us via the contact form or by phone. Or: contact Today's Groep directly to find out more about investing via CAPS.
*) Merriman Market Timing Academy, Troy Michigan, USA, 2013-2015. Through this academy, Raymond A. Merriman, the developer of this method, has trained a new generation to analyse the markets in this way. Schogt is one of them and is happy to be of service to you, now also as an asset manager.
**) Past performance is no guarantee. Neither Schogt Market Timing nor any other (legal) person assumes any liability for damages of any kind arising out of the use of the above investment recommendations or the information contained or incorporated therein.