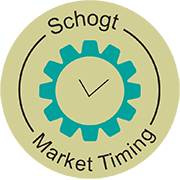 Weighted valuesIndex 02 October 2023DJIA: Silver:
Read more »
Print
Videos
Despite Mercury retrograde, stock indices are giving potentially positive signals!




A (Dutch spoken) market discussion with trading suggestion for more offensive traders and investors and review of previous tip that is now highly topical.

Event announcement: An information evening "Outlook 2024 and the CAPS Strategy" will be held Oct. 5 for wealthy individuals interested in managed investing via the Cycle Analysis & Pattern Strategy. More info and registration: Continue here>>

Summer tip for investors thanks to beneficiary Jupiter

One of the benefits of understanding the connection between planetary orbits and earthly affairs and events is that you can sometimes "time" the stock market with it. A great example of another geocosmic correlation is the Good TimesIndicator of the planet Jupiter which points to an interesting investment opportunity this summer! Check out this Dutch spoken video now here>>

It might become a hot summer for the markets this year

During the reversal date zone mentioned in my previous (video of June 17), US markets are pointing to an interesting bullish opportunity this week. In addition, I tip off which sectors could be in the news and/or expecting a market reversal very soon! Check out this Dutch spoken video now here>>

Shares markets in summer 2023: when would they be due to reverse?

- Dutch spoken -

When may we expect the next market turn? About the records in May, the situation on stock markets in US and Northern Europe and the coming period where important planetary aspects point to a possible trend reversal. Watch the video about this Summer now here>>

Stock market behavior in the cosmically heavy month of May 2023


May 2023 geocosmically stressed: just like 2010-2011!
How will the AEX be able to react to that?

Market analyst Irma Schogt explains (in Dutch language) the dynamics currently unfolding and has an open invitation for a info meeting on June 22nd for those who are interested in the Cycles Analysis & Planetary Correlations (CAPS) Investment Strategy. Watch the video here>>

Sector changes ahead and the potential of a more positive market environment


This is my fifth stock market review video focusing on the coming potentially positive turn as the planet Jupiter moves into the zodiac sign Taurus. Which sectors will soon be out and which in? For these and other thoughts, check out this (Dutch spoken) video!

Een advies aan handelaren en beleggers, weer een omkeerdatum wen een verwachting


How did the reversal date from my previous video pan out? Mercury indicates unreliable market in next 3 weeks - with advice for traders and investors Check he (Dutch spoken) video now here>>

The market and the strongest alignment message of 2022 (Dutch spoken)


How long could the current rally in the Dutch AEX-Index last, as seen via cycles analysis? And if this sentiment continues, when do geocosmics (sentiment) change for traders and investors to make profit? If you have any questions, don't hesitate to contact us via https://www.markettiming.nl/en/contact
Have fun watching! To the video>>

The stock market and the potential of the powerful planetary allignment of 2022


Dutch spoken video. After the summer rally, September is somewhat wobbly for the stock market which has cyclical support and may be helped by the transmission of the 2021 momentum.

Appologies for the sound quality, please turn up the volume for this video.

To the video>>

Stock exchange and mood review June-July 2022 June-July 2022


The stock market is still in the grip of downward pressure. What awaits us in the coming weeks? I will mention four positive indicators for the AEX. There is, however, one less positive, which is that the NASDAQ may fall for a few more weeks, which may slow down the AEX somewhat. Finally, a TIP for currency traders and investors about a development that could be positive news for Europeans!
- Dutch spoken. -

To the video>>

Dow Jones pull back, Mercury turned direct, NASDAQ was up, Bitcoin, video taped February 4, 2022


Gianni di Poce and Raymond Merriman discussing What happened in the past week in the market and how did they react to various geocosmic signatures, -Review of Stock Charts with commentary, Crude Oil, Bitcoin and: do we see those big 10-12% highs and lows and when is that happening again in 2022? And more!

To the video>>

Introduction to Financial Astrology and Forecasts for 2010-11 by Raymond Merriman, interviewed by Irma Schogt in Amsterdam, Netherlands. Recorded December 2009.

*) To be activated in Youtube by clicking the first icon on the right hand side below the video screen, choosing 'Subtitles' and language (Netherlands).