Payment possibilities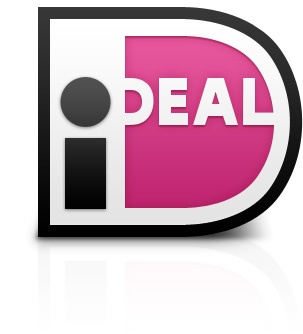 For payments per bank wire allow 2-5+ working days before the transaction to get confirmed.
2% dicount and more ease of payment by paying for newsletter services via recurrent collections from your Euro bank account. Read more at the Newsletter order pages.
Irma Schogt
Weighted valuesIndex 26 March 2019DJIA: 60.5 Silver: 103.14
Read more »
Print
Click here to see prices in USD.
Multimedia
Special webinar of MMA on Silver and Soybeans
MMA's special webinar on Silver and Soybeans that took place on Thursday, October 4, came out very well.
The presentation was based on the research and analysis of MMTA graduate and MMA analyst Kat Powell with Ray Merriman acting as moderator. In this webinar, Powell and Merriman outlined the monthly, weekly, and daily charts of both Soybeans and Silver, identifying where each market was in terms of long-term, intermediate-term, and short-term cycles.
Powell additionally pointed out the status of various chart patterns in place that support a bull market outlook, but also key support levels that could prolong this current correction until important geocosmic signatures come into play within the next couple of months. She and Merriman both discuss the history of these two important geocosmic signatures. They then closely examine the next 1-6 weeks for both markets in light of Venus retrograde and heliocentric Mercury in Sagittarius that is now beginning.
Venus retrograde is examined historically in regards to the Soybeans market. Both markets were discussed at length in regards to the approaching Saturn/Pluto conjunction in January 2020.
If you were not present for the live telecast, the MP4 recording is now available and very timely. Of great interest was the back and forth discussions between Merriman and Powell, which provided excellent, in-depth, coverage of both markets.
About Kat Powell
Kat Powell has proven to be an excellent market analyst on these two markets. In Forecast 2018, written in November 2017, she stated "My bias is that the market may need to re-test support in the range of 800-900 before a substantial rally can begin. The current range for the descending pattern is 842 +/- 43… Venus in Virgo will form a grand trine involving Saturn in Capricorn and Uranus in Taurus at the time of the solar eclipse of July 13." The low of the year, as of today, was right on July 13 (another CRD zone given in Forecast 2018) at 810.
Kat writes the Soybean analysis in the MMA Cycles Report and has also done outstanding studies on geocosmic correlations to cycles in the Silver market. With Silver near a 3-year low, and Gold in the time band for its 30.5-month cycle trough, this will be a very timely webinar. Longer-term, these markets are also moving towards the important Saturn/Pluto conjunction of January 2020, which Kat will discuss in light of her research on this planetary pair cycle. The cost for this 90-minute webinar will be $45.
Other customers also bought
With your purchase at www.markettiming.nl you have accepted our Terms of trade.