Payment possibilities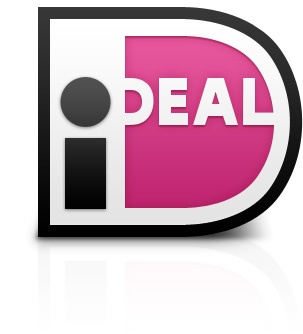 For payments per bank wire allow 2-5+ working days before the transaction to get confirmed.
2% dicount and more ease of payment by paying for newsletter services via recurrent collections from your Euro bank account. Read more at the Newsletter order pages.
Irma Schogt
Weighted valuesIndex 06 July 2022DJIA: Silver:
Read more »
Print
Click here to see prices in USD.
Subscriptions
MMA's Monthly China Shanghai Cycles Report
Raymond A. Merriman, MMA
Audience: Traders and Investors
Length: 4-7 pages
Schedule:
January 17, 2022, February 21, 2022, March 21, 2022, April 25, 2022, May 16, 2022, June 13, 2022, July 18, 2022, August 15, 2022, September 19, 2022, October 17, 2022, November 14, 2022, December 19, 2022, January 16, 2023, February 20, 2023, March 20, 2023, April 17, 2023
Markets Covered:
SSE (Chinese Shanghai Stock Composite)
This report will be written in English, by Raymond Merriman, and will provide analysis and outlook on the Chinese Shanghai Index (SSE) on a monthly basis. It will identify the current labeling of the long-term, intermediate-term, and primary cycles and their phases for investors and traders alike, based on Merriman's own unique market timing studies of investment and trading. The labeling of each cycle will come with a trend analysis and strategy for trading and investing based upon the status of each current cycle along with it projected time of culmination and reversal.
The SSE is one of the most important indices in the world today. It both reflects and projects the trend of other world stock markets, as well as offering its own unique trading and investment opportunities. Compared to most other world stock indices, it is one of the most consistent markets in terms of its adherence to the time bands rhythmic market cycles, as well as its correlation to geocosmic studies. For instance, each of the three passages of the powerful Saturn/Uranus waning square aspect in 2021 (February 17, June 14, and December 21) correlated nearby to important market crests (primary and possibly longer- term) in the SSE.
Each report is 4-7 pages in length and come with daily and weekly charts, with a list of geocosmic indicators and critical reversal dates for the next several weeks, and what to expect. These reports may expand as we prepare to also offer an additional feature on the solar/lunar signals in effect each month for the SSE based on current studies underway. These will identify the 2-4 most likely periods lasting 1-3 days each month when the probability is greatest for trading cycle highs and lows based on the historical studies of the SSE since its inception in December 1990.
Note: All subscription reports are NON-REFUNDABLE although a pro-rated credit may be transferred to other products or reports at anytime.
Please note that subscriptions will be made available for you from our associate's MMA Website. You will receive your username and password from them when your order is processed. Each issue will also be sent as a PDF via email on the scheduled publication date.
Other customers also bought
With your purchase at www.markettiming.nl you have accepted our Terms of trade.