You are here
>
Home
>
Shop
>
Books
>
Forecast 2022 Ultimate Bundle (Includes Forecast 2022 and Trends for the Twelve Signs 2022) (PRE-ORDER)
Payment possibilities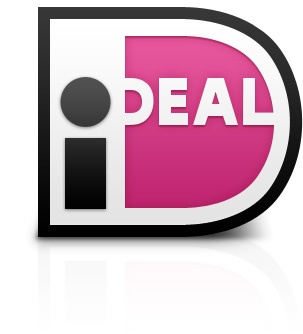 For payments per bank wire allow 2-5+ working days before the transaction to get confirmed.
2% dicount and more ease of payment by paying for newsletter services via recurrent collections from your Euro bank account. Read more at the Newsletter order pages.
Irma Schogt
Weighted valuesIndex 19 October 2021DJIA: Silver:
Read more »
Print
Click here to see prices in USD.
Books
Forecast 2022 Ultimate Bundle (Includes Forecast 2022 and Trends for the Twelve Signs 2022) (PRE-ORDER)
Raymond Merriman, Antonia Langsdorf-Merriman
Author: Raymond Merriman and Antonia Langsdorf
Print Length: ~200 pages (Forecast 2022) and ~200 pages (Trends Trends for the Twelve Signs 2022)
What will be covered in Forecast 2022:
The New Era begins
The Great Mutation of Jupiter and Saturn begins in Aquarius
Saturn in Aquarius square Uranus in Taurus
Civil unrest
Urge for freedom, independence and equality for all
Banking disruptions
Currency disruptions, including Bitcoin
Super Charged Degrees and Pandemics
Coronavirus and other possible epidemics
The United States of America
The USA President
The Federal Reserve Board
Financial Markets in 2021, including:
The US Stock Market
T-Notes and Interest Rates
Gold and Silver
Currency Markets
Weather Patterns
Grain Markets
Crude Oil
Critical Reversal Dates for 2021
Favorable and Challenging times in 2020
Mercury Retrograde periods
Special trends and possible events in each seasons
2021 Geocosmic Ephemeris and Astro Calendar Guide
What will be covered in Trends for the Twelve Signs 2022:
An in-depth look at how the transits of the year 2021 highlights the major areas of activity for each of the twelve signs of the horoscope, according to one's birth date. The potential for changes in one's career, health, relationships, and general psychological well-being are examined according to movement of the planets during the course of the year. Is this a favorable year to make a change in career or residence? What about personal relationships? And what are the favorable versus challenging times ahead for each sign?
This year's "Trends for the Twelve Signs" will delineate these and other areas of concerns in a manner that will inspire you to make well thought-out plans for the year ahead. Specific birth dates within each sign are also highlighted that will be especially affected by the relationship of these dates to Venus, Mars, Jupiter, Saturn, Uranus, Neptune or Pluto as well as solar and lunar eclipses.
This combination can be ordered during the Prepubliation Period not for € 61* but for only € 53*, for online delivery December 17, 2021.
*)Excluding VAT if applicable
Other customers also bought
With your purchase at www.markettiming.nl you have accepted our Terms of trade.