Payment possibilities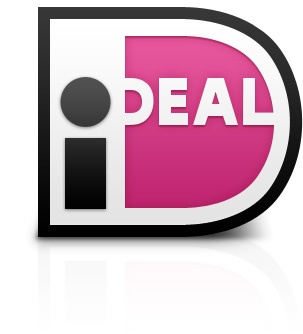 For payments per bank wire allow 2-5+ working days before the transaction to get confirmed.
2% dicount and more ease of payment by paying for newsletter services via recurrent collections from your Euro bank account. Read more at the Newsletter order pages.
Irma Schogt
Weighted valuesIndex 27 January 2021DJIA: Silver:
Read more »
Print
Click here to see prices in USD.
Books
Forecast 2020
Raymond Merriman
Order your copy of Forecast 2020 today!
MMA's Forecast 2020 E Book, written by Raymond A. Merriman since 1976, is full of incomparable forecasts that an average trader or investor can easily gain thousands of euros or dollars: in 2020 and the years after. Order it fast, it's still limited in stock.
MMA's annual Forecast Book, written by Raymond A. Merriman since 1976, is one of the most unique, affordable, and accurate glimpses into the coming year. Utilizing the study of market cycles intersecting with geocosmic factors, this annual Forecast book outlines forthcoming trends pertaining to political, economic, and financial markets throughout the world. This is a book with an impressive history of insightful accuracy into world economic and financial market conditions that you need to guide you through 2020.
The 2019 Scorecard shows how Raymond Merriman and MMTA-Graduates called the events of this year. Read here>>
Important
The Forecast book is being written from September - November for printing early December. This year the physical book Forecast 2020 is being printed in the U.S. for economic reasons. Release by customs in Netherlands may take more time than usual in December-January. The shipments from the U.S. usually arrive in the Netherlands within 2-3 days. However, before we can start further handling the books need to be released by customs and send to us by POSTNL. This process can take several weeks, so please be advised that your book might not arrive before January.
How to be one of the first to read Forecast 2020
If you would like to receive the printed book and read the analyses and forecasts as early as possible, you may consider ordering the Bundle with the printed book and Ebook.
Free AEX analysis for our Dutch readers
Dutch reading customers will raceive our analysis for the Netherlands AEX-Index for 2020, written by MMTA-graduate Irma Schogt. It will be written in Novmember and sent online as a pdf document on December 15, 2019.
Order today!
Check out our product information & ordering pages below.
Printed Forecast 2020 | E book Forecast 2020 | Forecast 2020 Bundle
Other customers also bought
With your purchase at www.markettiming.nl you have accepted our Terms of trade.