Payment possibilities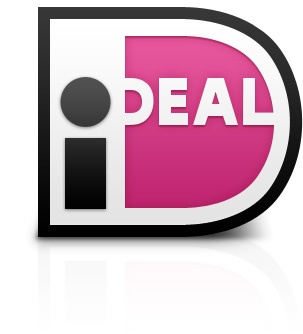 For payments per bank wire allow 2-5+ working days before the transaction to get confirmed.
2% dicount and more ease of payment by paying for newsletter services via recurrent collections from your Euro bank account. Read more at the Newsletter order pages.
Irma Schogt
Weighted valuesIndex 26 March 2019DJIA: 60.5 Silver: 103.14
Read more »
Print
Click here to see prices in USD.
Multimedia
FAR with the Galactic Trader - EOD
Raymond A. Merriman
The Future of Astro-Technology Software:
Market timing analysis via geocosmic signatures, with quantitative analysis features.
This program is the perfect blend of advanced windows-based technology, sophisticated market timing tools, and the most popular technical studies. As a result, you will be able to do more sophisticated astro-market research, spot more trading opportunities, locate critical reversal dates for any market, faster than ever before.
Data that used to take months to gather is now available at the press of just a couple of buttons. Easy-to-use, the Financial Astrological Research (FAR) program allows one to design and conduct quantitative analysis studies on the relationships between market prices and geocosmic signatures. It presents results in a table-format, and attractive bar graphs or pie charts.





Features of FAR with Galactic Trader
Instant Level 1, 2, 3 indicators
Quantitative Studies in tables or charts
Filtered Waves and Volatility "Astro" studies
Planetary and Gann Price Lines: Support/Resistance
Geocosmic signatures placed onto price charts
List of level one, two, or three signatures as reported in The Gold Book, for any time period specified. In the Galactic Trader option, they are highlighted right onto the price chart.
List of additional reversal dates pertaining to either Silver, Stock Indices, or T-Bond markets, according to timing methods used in MMA Cycles Report. In the Galactic Trader, they are highlighted right onto the price chart.
Filtered Waves Research allows user to instantly isolate highs and lows of a custom-defined percentage move, and then to do a quantitative analysis of the geocosmic signatures present on those reversal dates.
"Create Your Own Research" allows user to manually isolate any highs or lows he/she thinks are important, implement a quantitative study based on those dates, and determine exactly which geocosmic signatures are relevant to that market.
"Big Range Days", or "Volatility" studies, and their geocosmic correspondences; like: determine the reversal percentage and let FAR show you the planetary correlations, such as the Moon signs for example. See screenshot below!
Data feeds for F.A.R.
F.A.R. requires data input. For end of day data we would recommend the use of the data of Bull & Bear. We work with the data of Bull & Bear ourselves for years now, to our satisfaction.


Other customers also bought
With your purchase at www.markettiming.nl you have accepted our Terms of trade.