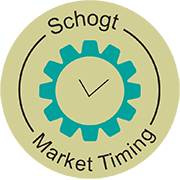 0 items in uw winkelkarretje
U bent hier
>
Home
>
Shop
>
Boeken
>
The Ultimate Book on Stock Market Timing Volume 5: Technical Analysis and Price Objectives
Betaalmogelijkheden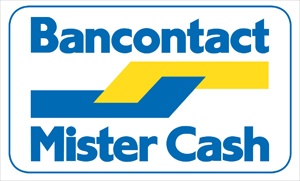 Betalen via bank - houd rekening met enkele dagen verwerkingstijd.
2% korting en meer betaalgemak: betaal uw nieuwsbriefabonnement per automatische incasso.
Kies voor bankbetaling en lees verder op de nieuwsbriefpagina's.
Irma Schogt
Weighted values
Index 20 september 2020

DJIA: 84
Zilver: 140.24 *


Printen
Klik hier om de prijzen in USD te zien.
Boeken
The Ultimate Book on Stock Market Timing Volume 5: Technical Analysis and Price Objectives
Raymond Merriman
Uit in Nederland sinds 7 oktober 2011.

Hiermee is de 5-delige boekenserie die in 1997 aanving nu compleet, met deze "Final Part", "The Missing Link."
Het is "The Final Part", "The Missing Link."
Deze publicatie betekent de afronding van een in 1996 gestart project, bestaande uit ongeveer 1600 pagina's van onderzoek en strategieën voor alle handelaren en beleggers die met onze markttimingmethode werken. Dit boek vertelt hoe financiële markten en dan vooral de aandelenmarkten, te analyseren (en traden). De eerste 4 boekdelen gaan over "wanneer" te kopen en verkopen, of hoe een toekomstige cycluslaagte of -hoogte te prognosticeren. Dit laatste boekdeel behandelt het "waar" te kopen en verkopen, of op "welke prijs" te kopen en verkopen. Het is "the missing link" naar de eerste vier boekdelen. het is een uitvoerig verslag van de wiskundige forumles en gebruikte technische onderzoeken ter verbetering van de timing voor instap- en uitstap in alle markten, met de nadruk op aandelenmarkten. Behalve dat, geeft het stap-voor-stap aanwijzingen hoe een handelsplan op te zetten en wanneer de eerste handelsstap te zetten.

De auteur vertelt over het boek en noemt langetermijnverwachtingen in deze Youtube-video>>
THE ULTIMATE BOOK ON STOCK MAREKT TIMING
VOLUME 5: TECHNICAL ANALYSIS AND PRICE OBJECTIVES
TABLE OF CONTENTS
Glossary of Terms Used in This Book
Geocosmic Abbreviations and Symbols
Acknowledgements
Tools That You Will Need


Introduction
Chapter 1: Trend Analysis and Multiple Time Frames
Chapter 2: Investors, Traders, and Their Charts
Chapter 3: Support and Resistance
Chapter 4: Price Target Calculations for Long-Term Investors


Technical Analysis and Price Objective Calculations
Chapter 5: Price Objectives: Basic Methods of Calculations
Corrective Retracements
MCP Price Targets
Chapter 6: Price Objectives: More Advanced Methods
Chapter 7: Price Objectives for Last Phase of a 3-Phase Cycle
Chapter 8: Price Targets for Breakouts of Head and Shoulders
Chapter 9: Gaps, Measuring Gaps, and Island Reversals
Chapter 10: Trend Line Analysis (and Gaps That Follow)
Chapter 11: Stochastics Patterns: Identifying Cycle Troughs and Crests
Chapter 12: Intermarket and Oscillator Divergence
Chapter 13: Moving Averages as a Trend Indicator &Confirming Signal


Short-Term Trading Tools for the Professional Trader
Chapter 14: The Formulas for Short-Term Trading
Chapter 15: The Pivot Point (PP)
Chapter 16: The Trend Indicator Point (TIP)
Chapter 17: Support and Resistance for Short-Term Trading
Chapter 18: As Good As It Gets
Daily Charts 2005-2011


TABLES:
Table 1: 4-Year Cycle Occurrences
Table 2: 18-Year Cycles: High, Lows, and Percent of Change
Table 3: 4-Year Cycles: High, Lows, Percent of Change

Andere klanten kochten ook
Met uw bestelling bij www.markettiming.nl verklaart u onze Algemene Verkoopvoorwaarden te hebben gelezen en ermee akkoord te zijn.