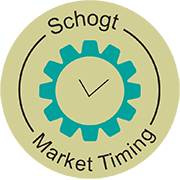 0 items in uw winkelkarretje
U bent hier
>
Maak kennis met Barry Rosen
Weighted values
Index 17 augustus 2022

DJIA:
Zilver:


Printen
Introductie Barry Rosen
MARKET TIMING DIGEST

The World-wide Platform for Financial Astrology
Fortucast Market Timing Inc. publishes daily, intraday and monthly reports on over 25 futures markets, and mutual fund indices using Gann, Elliott Wave, five cyclical models and Vedic (ancient Indian) astrology. Author Barry Rosen focuses on precise timing and movement analysis while also attempting to provide insights into market behavior that are not found elsewhere. Fortucast Market Timing Reports* contain a wealth of fundamental, technical and timing information to help you succeed as a trader:
Daily technical, fundamental analysis and cyclical commentary on all major contracts
Specific money-managed trade recommendations
Savvy insights into market behavior derived in part from planetary cycles
Key timing signals to get you into the markets at the best times.
Longer-term forecasting using Vedic (ancient Indian) Astrology
Daily Market Timers: Agricultural/Financial/Mutual Fund. Plus S&P Intraday Hotline; Using Vedic Astrology for Market Timing (home study course)
BIOGRAPHY
Since 1987, Barry Rosen has been the editor and publisher of Fortucast Commodity Market Timers, the only commodity timing service that combines Indian Astrology with Gann and Elliott Wave. Barry holds two masters degrees and has published articles on Indian Financial Astrology in Gann and Elliott Wave, Trader's World, and the NCGR Journal. FORTUCAST ETF TIMER RANKED #2 IN OVERALL MARKET TIMING FOR LAST 6 MONTHS* BY TIMER DIGEST (2015). Get 20% OFF a NEW SUBSCRIPTION>>
This article is written by Barry Rosen.
* * *