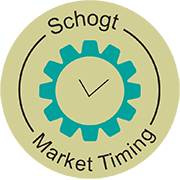 You are here
>
get acquainted with Tjerk Spriensma
Weighted valuesIndex 17 August 2022DJIA: Silver:
Read more »
Print
Introductory Tjerk Spriensma
MARKET TIMING DIGEST

The World-wide Platform for Financial Astrology
Tjerk is a part of the analysts team of GannTrader.NL, founded by Jan van Gemeren. Tjerk Spriensma is the analyst who writes the weekly analysis report WaveRider. Tjerk is a passionate analyst who analyses based on his own cycles research with the use of Delta (Wellis Wilder & Jim Sloman).The astrological approach and the programs that he has developed can be called impressive and they form an important support for the analysis. His analyses give a good summary of the turning points in the markets based mainly on Gann, Delta and Astrology.
WaveRider is an extensive weekly report (15- 20 pages). With the emphasis on time analysis. Where will the markets make their turn (from a high to a low or the other way around)?
WaveRider introduced a "Mechanc Trading System" (MTS) recently. The results of this MTS system have been extremely impressive from the start. In the S&P500 portfolio it only produced positive trades, 16 times in a row since 2009!

For more information, visit the GannTrader WaveRider website at www.ganntrader.org
This introductory is written by Tjerk Spriensma and got translated by Irma Schogt.
***