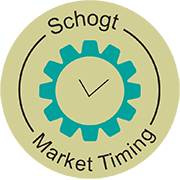 You are here
>
Get acquainted with Ted Phillips
Weighted valuesIndex 17 August 2022DJIA: Silver:
Read more »
Print
Introductory Ted Phillips
MARKET TIMING DIGEST

The World-wide Platform for Financial Astrology
T.S. Phillips is president of Astro Advisory Services, Inc., which provides complete astrological consulting services and market trading advisory services. Ted has maintained a professional astrological consulting practice and conducted research in the area of financial astrology since 1994. He writes a daily market timing letter for stock index futures and is a private trader in the futures markets. Ted uses and teaches the Galactic Trader program from PAS, Inc. www.galacticinvestor.com to trade and analyze the markets.
Send an email to Ted at Astro Advisory Services, Inc
You can find Astro Advisory Services on the internet at AstroAdvisor.com.
***
This introductory is written by Ted Phillips