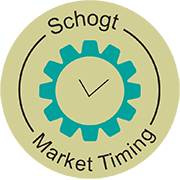 You are here
>
Get acquainted with Raymond Merriman
Weighted valuesIndex 17 August 2022DJIA: Silver:
Read more »
Print
Introductory Raymond Merriman
MARKET TIMING DIGEST

The World-wide Platform for Financial Astrology
Raymond A. Merriman is President of the Merriman Market Analyst, Inc, a market timing advisory service and publisher of research, books, and products in financial market timing since 1981.
As a financial market timer, Ray edits several financial reports for traders and investors throughout the world. His flagship newsletter is known as the MMA Cycles Report, a monthly report for traders that covers the Dow Jones Industrial Average, S&P futures, Gold, Silver, Treasury Notes, Euro and Swiss Franc currency, Corn, Soybeans, Wheat, and Crude Oil futures.
For shorter-term traders, MMA offers both a weekly and daily update of many financial futures. The weekly covers the DJIA cash, both the S&P and NASDAQ futures, cash Euro, Dollar-Yen, and Euro-Yen, Swiss Franc, Yen and T-Note futures, Corn, Soybeans and Wheat futures, as well as Gold and Silver futures. The daily report covers the DJIA cash, S&P and NASDAQ futures, Euro futures, Soybeans, Gold and Silver. These reports are used mainly by futures traders, but also by those who trade ETF's on these markets. Several of Merriman's clients are professional traders who have seats on the various exchanges, or work as traders for large funds.
As a professional commodities trading advisor, Merriman has held a CTA (Commodities Trading Advisor) license through the NFA (National Futures Association) for over 20 years. He also serves as an arbitrator in disputes received by the NFA. He has also passed the series 7 and 3 exams while serving as an investment advisor for Prudential Securities, E.F. Hutton, and Paine Webber, 1986-1994. He left the Wall Street firms in 1994 as Accounts Vice President of Retail Commodity futures for Paine Webber, a post he had held for 4 years.
In 1994, Merriman returned to his passion, which is as a Financial Astrologer and Researcher. At that time, he commenced writing a series of books showing the correlation between cycles in financial markets and planetary cycles. Previously, in 1982, he had written "The Gold Book: Geocosmic Correlations to Gold Price Cycles," the first quantitative study ever published on the correlation of planetary cycles (as opposed to lunar cycles) to cycles in a financial market. In 1991, he published the first edition of The Sun, the Moon, and Silver market, showing the correlation of various solar-lunar cycles to the tops and bottoms of filtered waves of at least 3%. But in 1994, he launched an entirely new campaign that first involved a basic primer on Cycles Studies ("Merriman on Market Cycles: The Basics"), then astrology ("Basic Principles of Geocosmic Studies for Financial Market Timing"). These were followed by four volumes of "The Ultimate Books on Stock Market Timing," a very comprehensive study of the U.S. stock market cycles and its correlation to geocosmic studies, which were written from 1997 through 2005. The fifth and final part of this 5-volume set is expected to be completed in 2009, and will demonstrate the relationship between various technical analysis studies and both geocosmic ands cyclical studies in long-term, intermediate-term, and short-term movements in stock indices.
Merriman also serves as President for the International Society for Astrological Research (ISAR, Inc), a non-profit astrology membership organization dedicated to raising standards for the profession of astrology, as well as raising public understanding as to the value of Astrology to society and culture. He has served in this role from 1994-2000, and again from 2002-2008.
In addition to his newsletters and constant research on the correlation of planetary cycles to cycles in human activity, Ray also trades his own account and makes time to speak to both financial and astrology groups throughout the world. His free weekly column is translated in six different languages (English, German, Japanese, French, Dutch, Polish), and soon to be published in Serbian and Russian. It is estimated that approximately 500,000 people per week read one of the versions of this free weekly report. In English, it can be read on Ray's own website at www.mmacycles.com or www.markettiming.nl. And there is a new daily feature on Ray's own website – the daily weighted values of the Sun-Moon combination for potential reversals in the DJIA and Silver markets. Check it out. You may find it very useful in guiding your trading plan for reach day's activities in the DJIA futures, DIA ETF (Exchange Traded Funds), Silver futures or Silver (SLV) ETF.
Raymond A. Merriman
C/O MMA, Inc
PO Box 250012
W. Bloomfield, MI 48325
001-248-626-3034
Email: raymond@mmacycles.com
Website: www.mmacycles.com.
Schogt Market Timing is exclusive distributor of Raymond A. Merriman's financial market timing products & services in The Netherlands since 2002.