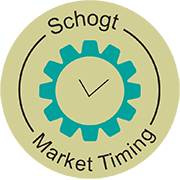 Payment possibilities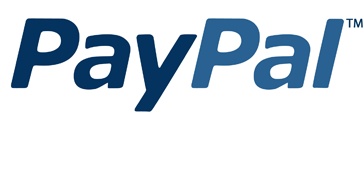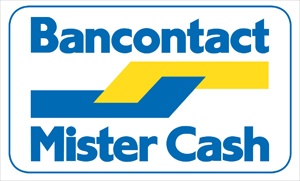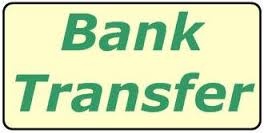 For payments per bank wire allow 2-5+ working days before the transaction to get confirmed.
2% dicount and more ease of payment by paying for newsletter services via recurrent collections from your Euro bank account. Read more at the Newsletter order pages.
Irma Schogt
Weighted valuesIndex 02 October 2023DJIA: Silver:
Read more »
Print
Click here to see prices in USD.
Subscriptions
MMA Cycles Report
Raymond A. Merriman
The MMA Cycles Report is one of the most insightful, reliable, and usable market letters in existence today - and it has been for over 25 years! Used by both small and large traders, individual investors, and financial institutions throughout the world since 1982, it has developed a solid global following for it's concrete and timely analysis of the economy, interest rates, stock, precious metals, currencies, and grain markets.

Each of the monthly issues contains an overview of the near-term geopolitical and trading environment, complete with time and price projections, technical and cyclical phasing, critical reversal dates (which brought MMA global recognition in the early 1980's), for each of the markets tracked.

The reader is given a very clear guideline of what to expect, both short and long-term, and when to expect potential changes in the underlying trend for trading purposes.

Wonder what MMA, Raymond Merriman is thinking now? Where are the precious metals, stocks, T-Bonds, currencies, and grain futures headed? What are the critical reversal dates looming ahead that could end a trend on a dime? Find out why the MMA Cycles Report gives its subscribers a distinct advantage over other traders.
NEW OPTION TO MMA CYCLES REPORT!
We are adding a mid-month option to the MMA Cycles Report by Pouyan Zolfagarnia, one of the top students in the Merriman Market Timing Academy (MMTA). This is for subscribers of that report only and will be issued as a complimentary addendum through December, after which there will be a charge of $95/ year (or $45/ three months, or $20/issue) to continue to receive it as an addendum to MMA Cycles. The first pilot of this addendum went out last month and the reviews have been extremely favorable from subscribers who received it. It has very attractive graphics, is clearly written with a little more emphasis on geocosmics (including charts) and is basically an excellent and not-so-technical update of the MMA Cycles Report.
This report is available per 1 year, 6 month and 1 month subscriptions with automatic renewal options available.

Option for those who speak Dutch
Curious in what other professional astrologers can do for you? You may now a free introductory consultation (30 minutes) with one of our selected, excellent professional astrologers after ordering a quarterly subscription. Read more>>
More ease of payment, more advantage
From November 2014 it will be possible for customers to pay for newsletters by recurrent collection and get a 2% discount. Your subscription will automatically be renewed for then current prices and newsletter service will continue without a break. For those who sign up or renew any subscription paid by recurrent collection, collection will be made from November 23.
How? Choose payment method 'Bank Transfer' in the ordering process, but do not wire any money to us yet. Just send us an email that you agree to pay by recurrent collection. You will receive a 'Mandate for recurrent collections' form to be filled in, signed and sent to us for first payment no sooner than November 23, 2014. Your subscription will begin within one working day after ordering, the date when you receive an invoice taking into account 2% discount.
Important information about subscriptions with Schogt Market Timing
1. No automatic renewal
A subscription purchased from Schogt Market Timing ends after the chosen period - unless you choose for this via 'Recurrent collection', see above here. Two weeks before the end of the subscription period an email will be sent to remind you to purchase a new subscription period if you would be interested in receiving more of our newsletters. You may chose to buy any renewal period that suits you that you find at MarketTiming.nl. The newly bought subscription period will be added to your current subscription or will be the start of a new one.
2. Receiving newsletters
All reports and newsletters are sent by email in pdf format AND available for download in your personal Member Profile page, that's functioning as a sort of mailbox. The first newsletter to be received in your subscription will be the first one that comes out after the start of your subscription period.
3. Email service for subscribers: Preview for the weekin your mailbox!
As a subscriber of a paid subscription you have the right of free sending of the weekly on Markettiming.nl published 'Weekly Comments for the week' written by Raymond Merriman. Do say 'yes' in the check box in your Member profile to the question if you'd like to receive it and tell us which language you prefer: English or Dutch. We'll happily do the rest.
Other customers also bought
With your purchase at www.markettiming.nl you have accepted our Terms of trade.