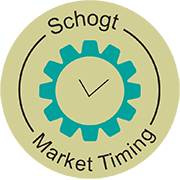 You are here
>
Market Timing Digest
Weighted valuesIndex 06 July 2022DJIA: Silver:
Read more »
Print
Market Timing Digest (2007-2015)
Market Timing Digest (2007-2015) gave monthly overviews of visions from the world's top Financial Astrologers on stock markets, the price of Gold and Euro/Dollar. This was an initiative by former ABN Bank Amsterdam's currency-trader Irma Schogt who started to automatically trade on clients' accounts from June 30, 2015 and therefore had to stop writing the Market Timing Digests then.
The Best Market Timer of the year 2014

Market Timing Digest analyzes the subscription reports of 12 well-known Financial Astrologers, each month. At the end of the year, MTD announces those who made the most consistently correct calls, via the criteria set forth here. MTD is proud to present its list of "Best Market Timers for 2014." Read more here>>>
Modelportfolio results in 3 years: 54 percent profit
Market Timing Digest has proven to achieve better results than others. Better than the S&P 500, Dutch AEX index, or even benchmark Morgan Stanley Commodity Index, it beat the market 3 years from 2010-2012.


Market Timing Digest was made possible by the particiaption of

Richard Schulz,

USA

Jan van Gemeren,

Thailand / Netherlands

Raymond Merriman,

The Merriman, Market Analyst, Inc.,

USA

Robin Handler, founder of


USA

Grace K. Morris,

USA

Barry Rosen,

# 2 Overall Market Timer TIMER DIGEST 2015

USA

Gaby Mittelman,

Israel


Ted Phillips,
Tjerk Spriensma,

Netherlands

Robert Hitt,

USA

Team member
Daniel Ciuntuc, of

United Kingdom

Norm Winski

USA