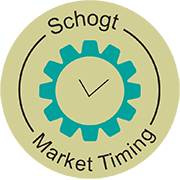 You are here
>
Meet a professional astrologer
Weighted valuesIndex 05 October 2022DJIA: Silver:
Read more »
Print
Meeting a professional astrologer
Now free of charge with a subscription
Choose from an annual subscription MMA Cycles Report, SMT Cyclus Nieuwsbrief, a quarterly subscription MMA Weekly Analysis - All Markets or a monthly subscription MMA Daily Market Analysis*.
Astrology is a path that leads to insights that cannot be obtained in any other way.

Do you have questions about your profession and business, yourself? About finance, your relationships or something else? We like to bring you into contact with a respectable professional astrologer from our own network - who have earned their spurs in astrology. You can submit your question or questions to them in an introductory consultation of +/- 30 minutes.
Curious to know what other professional astrologers can do for you? Then this is your chance!
How? It is very simple.
Step 1. Determine with whom of the professional astrologers below you want to arrange a free introductory consultation with.
Step 2. Buy a subscription of any of the above mentioned reports and let us know by mail that you are eligible for a free introductory consultation with a professional astrologer. After your subscription payment, you will receive a special promotional code from us by e-mail which you can provide to the selected astrologer.
You will receive a free introductory consultation from her or him!
Step 3. Arrange the time and date with them yourself . Great good wishes!
*) Would you rather have another newsletter? Picture it by mail >>>
Faye Cossar has more than 25 years of experience as a professional astrologist and therapist and as a business consultant within organizations. She is the author of the book "Using Astrology to Create a Vocational Profile: Finding the Right Career Direction". You can meet you via Skype or in Amsterdam.

More information can be found at: www.juxtaposition.nl, www.teaandsympathy.nl and/or www.fayecossar.com.

Floor Geenen offers methods with which a person can come into balance. Information about astrology and the use of gems, BodyTalk therapy and Reiki.
- You can meet Floor via Skype or in Waalwijk (NL).

For more information, please visit: www.gaia-abc.com and/or www.reikitalk.nl.

Han van Straaten, astrologer and economist: "Astrology, the oldest science, which encompasses everything. Your horoscope as a mirror of your soul. Astrology, also businesslike, for the right decisions at the right times."
- You can meet Han via Skype or in Breda or in Heinkenszand (NL).

For more information, visit: www.astro-econoom.nl/.
Schogt Market Timing is not responsible for any disputes that may arise between clients and professional astrologers.