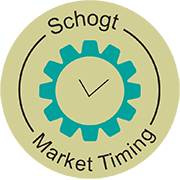 You are here
>
Get acquainted with Grace K. Morris
Weighted valuesIndex 17 August 2022DJIA: Silver:
Read more »
Print
Introductory Grace K. Morris
MARKET TIMING DIGEST

The World-wide Platform for Financial Astrology
Grace K. Morris, M.A., president of Astro Economics, Inc. is an internationally known Chicago-based business consultant and trends specialist, has successfully worked with businesses large and small throughout the world: McDonald franchisees, State Farm agents, Beatrice Food executives to name a few. Clients include CEOs and CFOs from all different fields: medical, financial, real estate, manufacturing, and retail.
Grace is the author of many books including How To Choose Stocks To Outperform The Market 2008 and has lectured around the world: London, Singapore, Sydney, Vancouver and coast to coast in the US. She has helped with business startups in those cities and in China.
Her monthly newsletter, Astro Economics® Stock Market Newsletter, recommended stocks and picks the favorable sectors for the current cycles. A sample copy is available on her website: www.astroeconomics.com.
Grace has been a guest on CNN Business News, ABC, CNBC, CBS, appeared in Business Week, Crain's Chicago Business, the Los Angeles Times, The Denver Post and in Time-Life Books.
Grace is a professional astrologer (APAI, ISAR C.A.P., CA-NCGR Level IV, PMAFA), a timing/trends specialist and as president of Astro Economics, Inc. publishes two newsletters, the Astro Economics® Stock Market Newsletter and The Right Time and sponsors the World Conferences of Astro Economics. She has a Masters Degree in Counseling and is a member of the American Counseling Association.
She is co-founder of The Apollon Group, an organization dedicated to the study of cycles, particularly business trends and their financial applications.
Grace K. Morris, M.A.,
1415 W. 22nd St., Tower Floor, Oak Brook, IL. 60523, USA,
Phone: (++1 815)464-8200, Fax: (++1 815)464-8163,
Email: astro@astroeconomics.com
Websites: www.astroeconomics.com, www.businesstimingtrends.com and www.apollongroup.com.
This article is written by Grace K. Morris.