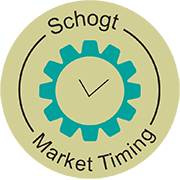 Print
Congress Forecast 2019 & Beyond

The reversal of the current economic cycle - highlighted by experts
With Raymond Merriman, Drs Karen Hamaker-Zondag, Antonia Langsdorf and Irma Schogt.
Language: English.
From 11 - 17 hrs, including drinks, lunch and after drinks.
Major Historical Cycles Unfolding
From 2019 onwards, various cycles will make a very rare turn. These kinds of cyclical changes often correlate with important trend changes in the world: in politics, the world of money and banks and in society. The experts who highlight this at the congress on Saturday 19 January 2019 are Raymond Merriman, Karen Hamaker-Zondag, Antonia Langsdorf and Irma Schogt. Language: English.
Antonia Langsdorf (D) studied both astronomy and astrology and successfully presented the "Astrotrends" and "Astroshow" in the morning news of RTL Television (Germany) for six years.
The zodiac sign of Taurus, which rules taste, art, money and material values, receives from May 2018 until July 2025 a visit from the planet Uranus, which is associated with renewal and change. In this lecture Antonia brings her insights from art, astrology and astronomy together in word and image about the coming stream of new trend developments.
When critical points in cyclical patterns coincide…
Dra. Karen Hamaker-Zondag (NL) studied social geography and urban planning at the University of Amsterdam and became internationally known as an astrologer, author and speaker.
When critical points in cyclical patterns coincide….
When we combine planetary cycles with the results from non-astrological cycles based on the principle of self-similarity, we will start to understand the global implosion of trust and that we are heading towards very intense times with a lot of turmoil; the outcome of which depends a lot on how we act now. We will analyze the dynamics behind the events and developments to get a deeper understanding of the coming years.
Forecast 2019 & Beyond
Raymond Merriman (USA) is internationally known and in great demand as a financial astrologer with extensive experience in the financial investment world. Since 1981 he has been investigating market movements from history and the cosmic movements that, as he has shown, give direction to the market. He is the author of the 5-part Ultimate Book on Stock Market Timing Series in which that coherence is recorded.
As author of the new book Forecast 2019, Merriman discusses future trends in (world) politics, economics, central banks and financial markets around the world.
What to do next?
Irma Schogt (NL), formerly a currency trader, now a market analyst and asset manager, graduated from the Merriman Market Timing Academy. Clients can now invest for them in Today's asset management with the CAPS portfolio according to the market timing method. CAPS stands for CycleAnalysis & Patterns Synchronicities.
The lectures held earlier on this day outlined the areas of life in which we can expect reversals in the near and further future. At the end of this day we look back on the image that emerged and discuss how you can make practical use of the insights of the experts.
Congres & booking information
Location: Hotel Breukelen, Stationsweg 91, 3621 LK Breukelen, the city that gave name to Brooklyn, NY! Dutch Brooklyn is just 30 minutes from Amsterdam!, either by car or by direct train.
Easy accessible by train (30 minutes from Amsterdam CS) and car, (close to fast way A2) - same travel time from Amsterdam. Free parking.
Start congress 11 hours, room open for drinks & reception from 10.30 hours. End after 17.00 hors.
Participation cost € 206.60 excluding VAT (if applicable: € 250 including VAT) including hand-out, drinks and lunch.
Early birds advantage
until 22 November only € 181.81 ex VAT.
Groups of 4 persons or more get a 22% discount when ordering by e-mail.
You can make your congress attendance booking here>>
There is room for no more than 100 people: make sure you book in time for this day!
Our former congress was overbooked: don't let this happen to you this time.