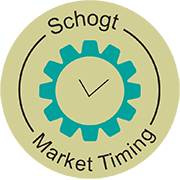 You are here
>
Home
>
Blog
>
The Ultimate Book on Stock Market Timing, Volume 1 Updated for 2017 Release
Print
The third edition of The Ultimate Book on Stock Market Timing, Volume 1: Cycles and Patterns in the Indexes will come out this summer! This is the most comprehensive book ever published on the cycles of the stock market (DJIA, S&P and Nikkei), with analysis going back to the British stock markets of the 17th century.
A lot has happened since this book was first written in 1997, twenty years ago, including the long-term cycle low of March 2009 in the recent "Great Recession."
All longer-term cycles have been updated, as well as intermediate and shorter-term cycles and their phases.
This is a must-have book if you are serious investor, trader, or student of cycles, which is one of the most important tools used in market timing.
There is nothing else like this book available today. The expected release date is this July-August, and we will now offer a pre-publication special rate of $95.00 / € 90 (plus postage and VAT) to those who pre-order it before June 30.
After that, the cost will be $125 / € 119. For more information, please visit our website at www.markettiming.nl. For a direct link to pre-order the new version of this book, continue here>>