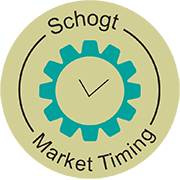 You are here
>
Home
>
Blog
>
New video! Planetary aspects with great correlation to reversals in financial markets set the tone in March: from equities to gold and oil
Print
A new video (Dutch spoken) has been posted: Planetary aspects with historic correlation with reversals in financial markets since history set the tone in March 2023: from equities to gold and oil. Check it out here>>
Overall, I am positive about the stock market but beware: another critical reversal date is in effect in mid-April. More on that in my next video!
The CAPS investment strategy from CycleAnalysis & PatternsSync invests using these insights: in partnership with Today's Group Wealth Management.
Please note: This video is spoken in Dutch language only.