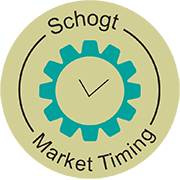 Print
Starting January 17, Raymond Merriman's analysis and outlook on a monthly basis, of the Chinese Shanghai Index (SSE). It will identify the current labeling of the long-term, medium-term and primary cycles and their phases for investors and traders.

The SSE is one of the most important indexes in the world today. It both reflects and projects the trend of other equity markets in the world, and that it offers its own unique trading and investment opportunities. Compared to most other equity indices in the world, it is one of the most consistent markets in terms of its adherence to the rhythmic market cycles of the time bands, and its correlation with geocosmic studies.
For example, each of the three passages of the powerful incoming Saturn-Uranus square aspect in 2021 (February 17, June 14, and December 21) correlated with major market tops (of primary and possibly longer term) in the SSE.
These reports are scheduled to include an additional feature on the solar/lunar signals in effect each month for the SSE based on current studies underway. These will identify the 2-4 most likely periods, lasting 1-3 days each month, when the probability is greatest for trading cycle highs and lows based on the historical studies of the SSE since its inception in December 1990.
The subscription rate for this new MMA SSE monthly report, which will begin January 24-25, will be:
1 year = $275 /€ 250
3 months = $95 /€ 88
1 issue = $35 /€ 32
For a subscription to this service, please click here>>