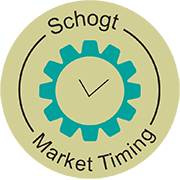 Print
Our trial investigative period on Bitcoin related to our MMA market timing indicators is now ending, and we will begin offering our new MMA Daily Bitcoin Report for traders beginning on March 12.
The cost will be $1500* (€ 1295*)/year or $150*/€ 129*.
For those who sign up by March 12, there will be a special introductory cost of $75* (€ 66*) for the first month (or $750/€ 655* for the first year). That special offer will end at 6 PM, March 12, when the first official daily report on Bitcoin will be issued.
The reason we like Bitcoin for traders is because 50+% moves seem to happen every couple of weeks. It is a great market for speculators and aggressive traders, who understand and know how to manage the risk (don't trade more than your life style can afford to lose). We will use the current nearby futures contract as the basis for our analysis, which can easily be used by those who want to actually own bitcoins (or its relatives).
*) Excluding VAT if applicable.
To get 50% discount sign up via email>>

Visit MMA Daily Bitcoin Report in the webshop>>