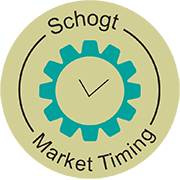 Print
The Annual Prepublication Promotion has begun!
Everyone is invited to be a part of our special event where you can order the Forecast 2023 Ebook at a discounted price through the end of October AND save 10% on many SMT-MMA subscriptions.
If you have ordered a Forecast (E)book in the past, you can use the Forecast Fan Club Member coupon codes to save 10% on Forecast 2023.
The coupon codes for friends and fans
You will save an additional 10% off the cost of your Forecast 2023 Ebook by using the code FC2023.
As a fanclub member you could interested in he Trends for Twelve Signs 2023 Ebook as well, you can benefit the most by ordering the Forecast 2023 eBook in a separate order firstly, follwed by a new separate order of Trends for the Twelve Signs for just € 15!
Combine it with The Annual Trends Book On Suns Signs, for just €/ $15 more!
The Trends for the Twelve Signs 2023 Ebook will also be available with us again this year. If you are interested in this book as well, check out the Bundle of both Forecast 2023 and Trends for the Twelve Signs 2023 Ebook>>
Members of the SMT-MMA Fanclub (former Forecast Book buyers) or members of the SMT-MMA Active Subscribers Club (of paying newsletter subscribers) have even more benefits. For details, see below.
Great benefit for active subscribers - valid until September 17
We offer discounts to our Forecast Fan Club members and our Active Subscriber Club members. See the Forecast Club tier overview below for more information on these discounts.
Active Subscribers' benefits
SMT-MMA's Members, active subscribers can save the most. For you, until September 17, the Forecast 2023 Ebook is available for only €35, when combined with the discount code ASC2023 in the ordering process. Are you currently a paying subscriber? Take advantage of this high discount while it's valid!
Subscriber Benefit for Active Subscriber Club
After ordering a Forecast 2023 Ebook before November 1, active paying subscribers will receive a 10% discount on a subscription(s) of your choice (starting at €275 or $275 per subscription, ex VAT) by inserting the discount code FORE2023 in the ordering process in a separate order. You will then see the price reduced immediately. SMT's Fan Club Overview.