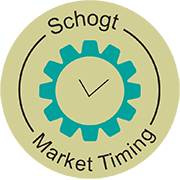 Print
Our Annual Forecast Pre-Order Event will run from August 10- October 31. During this time, clients are able to pre-order Forecast 2021 at the discounted price of $45/€ 40*. Along with the purchase of Forecast 2021, clients may also save 10% on any subscription ($275+/>€239) after the purchase of the Forecast Book by using code SMT2021 in a separate order. Forecast 2021 will be available as both a print and eBook and will be released in mid-December.
The printed Forecast 2021 books will be shipped via a global delivery. We do as much as we can to get the books to our clients as swiftly as possible.
If this is your first Forecast season with us, welcome! If you have been ordering the Forecast Book for years, welcome back and thank you for your continued support. This is our favorite, and most busy, time of year. As we do every year, please start this Forecast season by reading our Forecast 2020 Scorecard to see how we did last year. We will continue to update the scorecard throughout 2020.
Our preliminary outlook is that 2021 will be another very important year with the long-term Saturn/Uranus square aspect taking place. There will be changes this year, as every Forecast Book since 2010 has grown larger and larger and has taken more and more research and time to write. From a book size of 150-160 pages, it has steadily grown to over 250 pages. The results have been impressive, but it was a challenge last year to complete the book on time. This year we will cut back on some features in order to finish in a timely manner. One of the sections that will not be included in this year's annual Forecast Book will be the 32-36 page section on individual Sun Signs. That will save Raymond about two-weeks of work that can be used to write the main body of the book that addresses the outlook for the national and global, political, economic, and financial markets.
We are publishing an individual book dedicated to the yearly trends for the twelve individual signs. The book, Trends for the Twelve Signs 2021, will be written by Antonia Langsdorf-Merriman and Raymond Merriman. Antonia has written an annual Sun Sign book in German for the past several years, based on interviews conducted with Raymond beforehand. We will follow that same format for Trends for the Twelve Signs 2021, where Antonia will interview Raymond on the career, health, and relationship outlook of each sun sign for the year ahead.
Coupon Codes
We do offer discounts to our Forecast Fan Club members and our Active Subscriber Club members.
Check out our page on Forecast 2021 Club Levels to learn more about these discounts. We are always available to answer any of your Forecast questions via email. We created a list of our most common FAQs to help this Forecast season.
We are looking forward to another exciting Forecast season together!
*) Plus VAT if applicable.