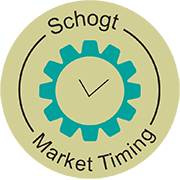 Print
The reversal of the current economic cycle - highlighted by experts
- Forecast 2019 & Beyond
From 2019 onwards, several movements of planets will take place that usually have an important connection with the world and global economy.
In 2019, for the frist time since 1934. Uranus will once again enter the zodiac sign of Taurus of values and certainties, which may lead to innovative developments in the arena of money and banks.
In 2020, the planets Jupiter (growth, optimism), Saturn (structures, politics, depression) and Pluto (taxes, demolition, resurrection) will for the first time in our current era come together in a conjunction in the sign of Capricorn, of structures and world political systems. Such cyclical changes can lead to major, as yet unthinkable changes in our major social structures, such as that of money.
This congress helps to form a picture in advance of what we can expect, how we can move with it and prepare ourselves for the reversal of the current economic cycle.
The experts who will discuss this at the congress on Saturday 19 January 2019 are Raymond Merriman, Karen Hamaker-Zondag and Antonia Langsdorf.
Language: English.