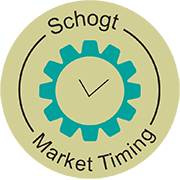 Print
Please note that there will be no weekly column next week, due to time required to prepare for the webinair on our "Mid-Year Markets Update." This special webcast will occur at 1:00 PM, Eastern Time, on Sunday, July 11 (solar eclipse). That equates to 7:00 PM for most of Europe (Central European Daylight Time). Reservations can still be made until Friday afternoon, July 9. After that, the reservations window will be closed. In all, we expect a record turnout of attendees from all over the world for this presentation, based on reservations received so far.
Review and Preview
On Tuesday, June 29, the U.S. stock markets broke down. Many other world equity markets broke the next day. Thus ends the uncertainty as to whether the Jupiter-Uranus conjunction period of May through September would lead to excessive speculation in stocks, or a panic sell-off. This dilemma was covered in the annual Forecast for 2010 Book as follows: "The implication (of Jupiter-Uranus in conjunction, in opposition to Saturn and square to Pluto) is that the full extent of the panic, or economic depression (started in late 2008), has not yet been realized. It is still coming. Moreover, it may hit like a tsunami between May 2010 and March 2011." Instead of the confidence (greed, Jupiter) needed for excessive speculation in stocks (as I thought might first be possible from late May into August), the Jupiter-Uranus conjunction in opposition to Saturn has resulted in a climate of increased fear, and investors are diving head long into the safety of Treasuries now paying less than 3% for a 10-year commitment.
On Tuesday of last week, with the Moon in a highly weighted solar-lunar reversal cycle, the DJIA dropped nearly 300 points. The S&P took out its lows of late May, early June. The next day, the DJIA took out its low of June 8 that started its primary cycle. As discussed with readers and subscribers before, as long as that low held, the market could be bullish, especially if it could close above 10,800 in June. If not, this is an older and bearish 50-week cycle, and the market will continue lower and lower until it ends. Now the key to turning this around will require a close above 10,350. In the meantime, the technical and cyclical picture is bearish for equities.
Precious metals also sold off sharply last week, especially on Thursday, July 1, when Gold fell nearly $40 and Silver nearly 100 points. Crude Oil also fell sharply last week, while – strangely enough for everyone except a Financial Astrologer – the European and Asian currencies rallied sharply against the U.S. Dollar. Isn't a weaker dollar supposed to be bullish for precious metals and commodities? Yes, but not when Uranus is strong, because under Uranus, the rules (and new regulations) don't work. It is all part of this portal into a new reality that started in 2008 and won't end before 2015. We have to learn to play with a new set of non-rules and new regulations that won't work (at least not as hyped) in this type of economic and political climate.
Short-Term Geocosmics
The USA markets will be closed on Monday in celebration of Independence Day. That is also the day that Uranus will start its retrograde motion, lasting through early December. Anytime Uranus is stationary and changing directions, the market is vulnerable to either a sudden reversal or a breakdown of support, or both. It broke support last week, so now we wait and see if it can catch and start a new rally, or instead the breakout simply escalates this week as markets enter a new bear market phase. Tuesday, the first trading day after the holiday, could be quite wild. In fact, the whole week may be very volatile because the Moon will end the week in the vacillating sign of Gemini, as it heads for its solar eclipse on Sunday, July 11 in Cancer.
But all of this continues to be just a prelude for the fifth and deepest level of the Cardinal Climax, which will occur July 23-August 8. Shortly around the time Saturn re-enters Libra on July 21, we will see how well the Federal Reserve Board can steer this Ferrari of its monetary policy. As mentioned before, late July through mid-September will be a very challenging time for Central Banks, especially the Fed. It is as if Central Bankers (plus some governments) have taken a new Ferrari out for a spin at night, pushing the accelerator down to top speed, only to find it gets stuck at the same moment the headlights go out and a bend in the road looms directly ahead.
Longer-Term Thoughts
"… political freedom and economic freedom are inextricably intertwined. In a centrally planned economy, the state inevitably infringes on what we do, what we enjoy, and where we live. When the state has the final control on the economy, the political opposition needs the permission of the state to act, speak, and write. Economic control becomes political control…Even when the state tries to steer only part of the economy in the name of 'public good,' the power of the state corrupts those who wield that power. Hayek pointed out that the powerful bureaucracies don't attract angels – they attract people who enjoy running the lives of others. They tend to take care of their friends before taking care of others."
►Russ Roberts. "Why Friedrich Hayek is Making a Comeback," Wall Street Journal, June 28, 2010.
As the stock markets of the world began breaking important support levels last week, it became apparent that investors around the world are losing faith in the economic and political policies of the past 18 months. This may turn out to be a good thing in the long run, because the fixes attempted have all been short-term in nature, and are now seen to be ineffective. It may force leaders to take a longer-term approach, as Japan is now doing under their new leadership.
I am of course referring to the misguided belief that government stimulus and spending programs will – almost entirely by themselves – result in a sustainable growth. After two huge stimulus spending bills in late 2008 and early 2009, it is apparent that every dollar spent didn't result in the promised return of $1.50. All it did was further explode the federal deficit, and give a temporary relief to the panic of late 2008, and creating a temporary bull market in stocks lasting about 13 months, into April 26, 2010 (just before the May 2010 period that we referred to in this year's Forecast Book as the start of the next dangerous phase of the current economic cycle).
Up until May, the leaders of the world were enamored with this belief in the magic of increased government spending ("stimulus bills"). Now much of the world is reversing in the opposite direction because they see that hasn't worked as promised. As stated by J. Anthony Boeckh, in his excellent book titled "The Great Reflation" (John Wiley & Sons, 2010), "In a debt supercycle, the gap between expectations and reality becomes enormously exaggerated. Not surprisingly, the end comes as a sudden shock. It is as though termites are eating away at the support beams of your house. You don't notice anything until the structure (Saturn) gives way."
The new key word now is "austerity," and getting the exploding national (and world) deficits under control. It is all Pluto-in-Capricorn themes. But the kind of intensive austerity measures being propagated by the International Monetary Fund are just as dangerous as the out-of-control spending behavior of the United States. But both fit equally well with the historical political and economic themes that have occurred in the past under the waning phase of the Saturn-Pluto cycle (2001-2020). The IMF wants debtor nations not just to stop spending, but also to raise taxes, which has virtually no hope of growing the economy of debtor nations. To the contrary, such policies will probably plunge those nations - and the world – into a major depression. Of course, that is the usual outcome during this phase of the Saturn-Pluto cycle, at the same time we enter the 80-90 year Cardinal Climax. This configuration last happened also in 1928-1934.
So what should be done? I think CNBC market commentator Rick Santelli may have had it right last week. He is one who correctly called this financial debacle long before it happened, and now screams the solution as: "STOP THE SPENDING! STOP THE SPENDING! STOP THE SPENDING!!!" Dr. Peter Morici of Smith School of Business may also have it right when he stated last week, "President Obama's policies are not creating conditions for businesses to hire." And the headline of Friday's Employment reports blared out: "Job Losses Are the Latest Sign Recovery Losing Steam." So what happened, and why aren't these policies working for more than 13 months?
The key is to get people back to work. The 9.5% unemployment number is completely misleading as more and more people are dropping out of the labor force, making this terrible number look only half as bad as it really is. But the only sector hiring people and growing their labor force is the government itself (even excepting the temporary census workers). If you want to increase productivity, you need the small business and manufacturing sectors to hire people. But they aren't going to do that until their tax situation is clarified. This is one of the remedies for the downside of the Saturn-Pluto cycle too. But can leaders of the world humble themselves enough to restructure their policies that might lead to growth and the end to this cycle of economic fear? Many are. But not all, unfortunately.

Maybe, just maybe, if more governments (like the USA) stopped the spending and put a freeze on any new taxes, especially concerning small businesses that are needed to hire people, nations would break away from the very policies that are usually present under hard geocosmic signatures like this. For instance, try eliminating taxes on dividend income, put a freeze on any new taxes for small business for the next two years, put a meaningful freeze immediately upon any new government spending until the trend changes regarding deficits, and watch what happens to the economy. Payrolls would grow, deficits would eventually shrink as more tax revenues would come in, and the stock markets of the world would soar in response. It would reverse and break this current cycle.
Announcements


Market Timing Digest July issue is due to come out no later than July 7. Here in you can read what 12 financial astrologers from all over the world think of stocks, currencies and Gold for teh coming month and there after. With model portfolio and regularly updates, usually 3 per month. Read more here>>


The remaining copies of the Forecast 2010 book are available for € 25.00 (plus postage) now.. The books are still very valuable, with half a year's Critical Reversal dates left to go (they have been super hot in the past three months). We now offer a complimentary copy of this year's book to any new or renewing subscriber of a one-year subscription to the MMA Cycles Report, our new MMA European Cycles report, or any subscription to a MMA daily or weekly report, as long as books are still available.



Disclaimer & State of Purpose
The purpose of this column is not to predict the future movement of various financial markets. However, that is the purpose of the SMT (Schogt Market Timing) & MMA (Merriman Market Analyst) subscription services. This column is not a subscription service. It is a free service, except in those cases where a fee may be assessed to cover the cost of translating this column from English into a non-English language.
This weekly report is written with the intent to educate the reader on the relationship between astrological factors and collective human activities as they are happening. In this regard, this report will oftentimes report what happened in various stock and financial markets throughout the world in the past week, and discuss that movement in light of the geocosmic signatures that were in effect. It will then identify the geocosmic factors that will be in effect in the next week, or even month, or even years, and the author's understanding of how these signatures will likely affect human activity in the times to come.
The author (Merriman) will do this from a perspective of a cycle's analyst looking at the military, political, economic, and even financial markets of the world. It is possible that some forecasts will be made based on these factors. However, the primary goal is to both educate and alert the reader as to the psychological climate we are in, from an astrological perspective. The hope is that it will help the reader understand these psychological dynamics that underlie (or coincide with) the news events and hence financial markets of the day.
No guarantee as to the accuracy of this report is being made here. Any decisions in financial markets are solely the responsibility of the reader, and neither the author nor the publishers assume any responsibility at all for those individual decisions. Reader should understand that futures and options trading are considered high risk.