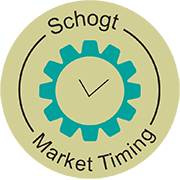 Print
Market preview goes to Members by email for free.
Announcement
Dear reader,
There will be no market preview of the week starting May 23/24 this weekend, due to preparations for the Mid-Year 2021 Webinar that will air Saturday, May 22, starting at 9 p.m. CEST.
The Mid-Year 2021 Webinar will be recorded and can be viewed starting Monday, May 24 for those who order it from us before then.
If you would be interested to (re) read the Market Preview for the week starting May 17, 2021, continue here>>
Announcements
MMA'S Financial Markets World Webinar and Forecasts 2021 Update will take place MAY 22, 2021, 12:00 PM MST/ 21:00 CEST

This broadcast will take place on Saturday, May 22, 2021, 3:00 PM EDT (that's 12:00 PM PDST, 8 PM UK, 9 PM CEDT. 5 AM Tokyo, 6 AM Sydney). In the comfort of your own home or office, you can tune into Raymond Merriman's Webinar on Financial Markets and Forecasts 2021 Update. This 2.5-hour webinar will give an intermediate-term update on several financial markets that were covered in the Forecast 2021 Book, including the U.S. stock market, Gold, Silver, Crude Oil, the Euro currency, and Bitcoin. This will be an especially timely presentation because 1) the 12-year Jupiter orbital cycle will be making its first entrance into Pisces on May 13, and 2) May 3-July 9 has been highlighted as one of the more probable times in 2021 for an intermediate-term (and possibly long-term) trend reversal in several financial markets, including world stock indices. Joining Ray to share their outlook will be Ulric Aspegrén (Euro, U.S. Dollar) and Gianni Di Poce (U.S. Treasuries, Crude Oil). Ray will be covering equities, metals, and Bitcoin. There will be a Q&A with attendees during this webinar. Read more here>>>>

Outlook Financial Markets 2021-2022 and Asset Management in Netherlands

Today's Group Wealth Management, based in Hilversum Netherlands and MMA afiliate Schogt Market Timing are planning a meeting for clients of and those interested in the combination of the financial-astrological market analysis method and wealth management. It will be held on July 8, in Hilversum.

Interested? Sign up now, it's free and without any obligation. You can register here>>

Cycles Analysis & Planetary Correlations Strategy

Professional Asset Management in Netherlands is using views of MMA Analysts, based on the market timing method of course. Read more>>
Disclaimer & State of Purpose
The purpose of this column is not to predict the future movement of various financial markets. However, that is the purpose of the Schogt Market Timing & MMA (Merriman Market Analyst) subscription services. This column is not a subscription service. It is a free service, except in those cases where a fee may be assessed to cover the cost of translating this column from English into a non-English language.
This weekly report is written with the intent to educate the reader on the relationship between astrological factors and collective human activities as they are happening. In this regard, this report will oftentimes report what happened in various stock and financial markets throughout the world in the past week, and discuss that movement in light of the geocosmic signatures that were in effect. It will then identify the geocosmic factors that will be in effect in the next week, or even month, or even years, and the author's understanding of how these signatures will likely affect human activity in the times to come.
The author (Merriman) will do this from a perspective of a cycle's analyst looking at the military, political, economic, and even financial markets of the world. It is possible that some forecasts will be made based on these factors. However, the primary goal is to both educate and alert the reader as to the psychological climate we are in, from an astrological perspective. The hope is that it will help the reader understand these psychological dynamics that underlie (or coincide with) the news events and hence financial markets of the day.
No guarantee as to the accuracy of this report is being made here. Any decisions in financial markets are solely the responsibility of the reader, and neither the author nor the publishers assume any responsibility at all for those individual decisions. Reader should understand that futures and options trading are considered high risk.