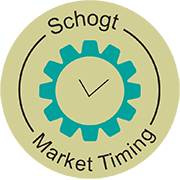 Print
Please Note:
Due to the October 12-14 workshop on "Solar-Lunar Correlations to Short-Term Trading Reversals in Financial Markets," there will be no weekly column for the week of October 14. This column will remain up for the next two weeks. Registration for the October 12-14 workshop will remain open until October 10. The special discount rate for pre-ordering Forecast 2014 will remain in effect until October 31. For more information, please go to http://www.mmacycles.com
Review and Preview
Last week was as wild as one would expect with the New Moon forming a T-square to the Uranus-Pluto square. The USA government went into shutdown mode as the two branches of Congress and the White House could not come to an agreement to even sit down and discuss the budget impasse.
With the debt ceiling limit due to be broached on October 17 (the day before the lunar eclipse), the lack of leadership and cooperation between the branches of government is beginning to look dire, especially for Republicans. Against this narrative, the Dow Jones Industrial Average broke below 15,000 late last week. Just two weeks ago it was making its all-time high of 15,709.
Yet, as wild as stock markets were last week, they paled to what happened in Gold and Silver. On Tuesday, October 1, about 2:00 AM Eastern Time, it was reported that someone put in an order to sell 8,000 contracts of Gold on the COMEX. This is 800,000 ounces of Gold, or about $1B. With no liquidity in that market at that time, Gold plunged sharply, to 1276.90 within 24 hours, its lowest level since August 7.
Yes, this is the kind of thing that can happen when the Sun is translating into a T-square with Uranus and Pluto. But it begs the question: who would do this and why? Who has $1 billion worth of Gold to sell? As to why, well it is apparent that the intention was to drive the price down sharply. Otherwise, why sell it then, when the volume was so low? If one wanted a high price, he/she/it would sell it when there was liquidity to hold up the price while selling. With the government so aggressively pursuing banks and others who they believe are manipulating market prices (think J.P. Morgan, whom the Justice Department wants to punish because of wrongdoings by Bear Stearns before the government pressured J.P. Morgan to buy Bear Stearns in late 2007-2008), why is it not looking into activities like this in Gold? There is a reason, and it has to do with the desire (of someone) to keep Gold prices low.
The situation in Gold is especially unsettling for traders because there is an equal pressure to keep the Dollar low. And, as everyone knows, (or do they?) a falling dollar is bullish for Gold -. except not right now, and not last week. As Gold fell to its lowest level in nearly two months, the Euro currency rallied to its highest level since February. This may be all about manipulation, which is all about Uranus square Pluto, where deals are taking place behind the scenes, and out of view of the public. This can be depressing to traders who long for a clean market environment and not one where large and invisible entities can move markets in the dark of night (Pluto in Capricorn) without any accountability or attention.
So let's talk about this for a moment. Uranus is coming to its fourth (of seven) passage of its three-year waxing square to Pluto (in Capricorn) on November 1. This is the middle of this most intense geocosmic signature of our lifetime. Everyone is feeling it. It feels like being stuck in a vice that keeps turning tighter and tighter. There is no relief, and there can be no relief if national leaders refuse to communicate and resolve differences with one other. But it is more than that.
It is also the middle of the Saturn transit through Scorpio, October 2012-September 2015. Saturn rules Capricorn and Pluto rules Scorpio, so they are in each other's ruling sign, known as a "mutual reception." That makes their dynamics doubly strong now. Both Saturn and Capricorn pertain to accountability. Both Pluto and Scorpio pertain to revelation – bringing to light that which has been hidden or done behind the scenes, often for purposes of control and power. Pluto rules debt, and hence right now – the middle of the three-year Uranus square Pluto aspect, and the middle of Saturn in Scorpio transit - is the "time of reckoning," as described in the past two Forecast books. It is not surprising that right now, the world financial system is at a critical precipice. It is not surprising that national leaders have dug their heels in and refuse to negotiate or compromise, especially in the USA, for their chart (July 2 or July 4, 1776) has the Sun-Saturn in a square, creating a grand square to the transiting Uranus-Pluto square that peaks in April 2014.
This is how revolutions and revolts start. Uranus square Pluto is symptomatic of governments that become dysfunctional, where opposing sides elected to govern refuse to negotiate with one another. Uranus (technology) square Pluto (spying) is also symbolic of governments that watch you, collect information on your private life without your consent (think NSA). There is so much going on behind the scenes (Pluto in Capricorn) involving money – huge sums of money – and currency itself. It may be one reason why the USA wants to negotiate with Iran, for Iran threatens to accept payment for oil only in Euros - and not U.S. Dollars – and the USA cannot let that happen lest it is prepared to fall. This is the world drama of Uranus square Pluto, and Saturn in Scorpio, 2012-2015.
And right now is the midpoint, when the Libra New Moon touches off that Uranus-Pluto square near its middle passage. And in two weeks, when the debt ceiling will be breached in the USA unless there is a breakthrough first, will be the lunar eclipse late Libra, making a grand square to the USA Mercury-Pluto opposition (censorship of news stories?). And two weeks after that (November 3) is the solar eclipse, conjunct Saturn in Scorpio, all the while as Comet Ison - the so-called "Comet of the Century" – continues to barrel to its closest rendezvous with Earth in late November. This is "The Time of Reckoning."
It all sounds and looks so dire. But it doesn't have to be. The way through any impasse always involves the willingness to sit down and communicate with one another. You cannot move forward if there is no communication. Ultimately, the end result will be based on the decisions that people make, especially leaders. All astrology and cycles can do is point out the times when difficult decisions need to be made, and the nature of those dynamics currently in force. It points out the times when the collective is at an emotional peak, such as now. This is why Financial Astrology is such a wonderful market timing tool, for markets reflect the emotional state of the collective. When it peaks, markets reverse, or break out to levels no one thought possible. We are there now, and we may stay at this emotional peak for the next month. If markets were left alone to trade normally, without large and invisible entities with ulterior motives entering humongous orders in the dark of night, one would think this would be an ideal environment for Gold prices to rise. It may be anyway if that invisible, untraceable entity took on a naked short position and prices start to rise above 1350 and he/she/it has to cover those shorts.
Best Trade of the Week
The best trade in the weekly subscription report was in the December NASDAQ e-mini contract, which advised, "Aggressive traders are still short and let's bring that stop-loss down to a close above 3250. In the meantime, let's cover all short positions if prices decline to 3185 +/- 10. If filled either Wednesday or Thursday, you can go long there too (at this exit point), with a stop-loss on a close below 3140." Bingo! The low was 3189.25 on Thursday, October 3, and it closed at 3235.50 on Friday. Or the best trade may have been in Crude Oil, which advised both position and aggressive traders to buy in weekly support. Here is what we advised for aggressive traders: "Aggressive traders (are still) short and advised to …cover and reverse to the long side if prices drop to weekly support (101.41-101.66), with a stop-loss on a close below 99.00." These positions were short since the 110 area in late August. The low of the week was 101.05, and it closed at 103.84, so this was a very profitable short trade, and so far so good on the new longs.
The best trade in the daily report was in the December Gold, where aggressive traders were stopped out on Tuesday's big down day, but on Wednesday, October 2, advised, "Aggressive traders were stopped out of longs…. Go buy it back, with a stop-loss on a close below support." Gold opened at 1287 that day, and closed the week around 1310. That was just one day after we sent out a special update on Gold to subscribers to also buy as the market was trading around 1285. If you would like a copy of this special update, and one that Rick Lorusso also put out for our subscribers, just take out any MMA subscription at MarketTiming.nl –even a trial - and request it by email.
Announcements
Now 10% discount on any newletter subscription!

With the purchase of a Forecast book for 2014, either in print, E-book or as combi, in a discount action that is valid until the end of the month. Get it now!
Read more here>>

Market Timing Digest (Full), Market Timing Digest Gold & Silver and Market Timing Digest Stocks all came out today September 7. With the World's Top Financial Astrologers view on the markets for this month, Model portfolio that outperformed the market for 3 years, and concrete planning for the Model portfolio for this month. For more information, click the links.


This is the course that short-term traders have been waiting for!!! If you are a short-term trader, and want to know the best times to trade each month based on Sun-Moon signs and lunar phases, then this is the course you will not want to miss! There is nothing like this course taught anywhere else. It is Course 4 of MMA's Market Timing Academy (MMTA), and will be conducted at the Michigan State University Management Education Center (MEC) in Troy, Michigan. The title for this course is "Solar-Lunar Correlations to Short-Term Trading Cycles," and it will cover topics like: the General Flow of Moon Through the Signs and its Correspondence to Price Activity in U.S. Stock Market and Precious Metals; Formal Research Studies that Measure the Correlation of Solar-Lunar Combinations to Short-Term Trading Reversals in Financial Markets (Tops and Bottoms); Important Sun-Moon Correlations for U.S. Stocks; Important Sun-Moon Correlations for Silver; Understanding the Trade Set Up for Optimal Use of Solar-Lunar Reversals; Enhancing timing using intraday charts (60-, 30- and 5-minute charts); and much more. The cost of this course is $2750.00. Registration ends October 10. All participants will have access to viewing the raw footage of the course for the following 30 days at no extra cost. You may attend in person, or via the live webinar. The course includes the Course 4 workbook, which is worth the price of the course itself. Short-term trading, as discussed in this course, pertains to positions lasting as short as a few hours (one day) to as long as three weeks. For information and registration, read more here>>

If you are an active short-term trader, or even if you are an investor who likes to keep up with our current thoughts on financial markets, you may be interested in our Weekly or even Daily Market reports with position trading and aggressive trading recommendations. These reports give in-depth analysis of the DJIA, S&P and NASDAQ futures, Euro currency (cash and futures), Dollar/Yen cash and Yen futures, Euro-Yen cash, T-Notes, Crude Oil, Gold and Silver. The daily reports cover all stock indices listed above, as well as futures in Euro, T-Notes, Gold and Silver. Both reports provide trading strategies and recommendations for position traders as well as for shorter-term aggressive traders. Subscription to the daily report also includes the weekly report. These reports are extremely valuable to those who trade ETF's. In the words of one of our subscribers: "I am really pleased with your recommendations through the Daily and Weekly Trade Recommendations. I have used them to trade gold and silver stocks in my IRA. In the last eight years I increased my account from $60,000 to $850,000. Thanks for your excellent publications." - Bryden C., Small Business Owner, Illinois. Read more here>>
Disclaimer & State of Purpose
The purpose of this column is not to predict the future movement of various financial markets. However, that is the purpose of the Schogt Market Timing & MMA (Merriman Market Analyst) subscription services. This column is not a subscription service. It is a free service, except in those cases where a fee may be assessed to cover the cost of translating this column from English into a non-English language.
This weekly report is written with the intent to educate the reader on the relationship between astrological factors and collective human activities as they are happening. In this regard, this report will oftentimes report what happened in various stock and financial markets throughout the world in the past week, and discuss that movement in light of the geocosmic signatures that were in effect. It will then identify the geocosmic factors that will be in effect in the next week, or even month, or even years, and the author's understanding of how these signatures will likely affect human activity in the times to come.
The author (Merriman) will do this from a perspective of a cycle's analyst looking at the military, political, economic, and even financial markets of the world. It is possible that some forecasts will be made based on these factors. However, the primary goal is to both educate and alert the reader as to the psychological climate we are in, from an astrological perspective. The hope is that it will help the reader understand these psychological dynamics that underlie (or coincide with) the news events and hence financial markets of the day.
No guarantee as to the accuracy of this report is being made here. Any decisions in financial markets are solely the responsibility of the reader, and neither the author nor the publishers assume any responsibility at all for those individual decisions. Reader should understand that futures and options trading are considered high risk.