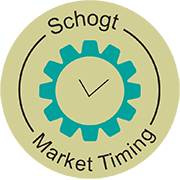 Print
Review and Preview
Global stock indices were mostly up last week, following the USA's temporary debt agreement from the prior week. However, by the end of the week some indices were exhibiting weakness, especially in the Far East.
In Asia and the Pacific Rim, it was a very uneven week. The Japanese Nikkei tested the 14,800 mark again (its double top high in September) on Wednesday, October 23. However, it sold off sharply to close the week on its lows at 14,088. It is well off its yearly high of 15,942 recorded on May 23. The markets were much stronger in Australia and India. The Australian All Ords reached 5400 on October 23, its highest mark since July 2008. India's Sensex rallied to 21,039 on October 24, its highest level since November 2010. However, the Hang Seng of Hong Kong could not exceed its high of September 19, and China's Shanghai Index last week fell to its lowest level since September 6.
In Europe, equities were a little more balanced and bullish, especially in Germany, where the DAX index crossed 9000 for its first time ever on Friday, October 25. This fits with our analysis made in last week's MMA European Cycles report. However, the other European indices did not fare quite so well. The Netherlands AEX made a new 5-year high on October 22 when it hit 391. But it could not hold it as the week wore on. England's FTSE index rallied to 6729 on Friday, October 25, but that is still short of its yearly high at 6875 made on May 22 with the third passage of Uranus square Pluto. The same was true in Zurich, where the SMI rallied to 8274 on Friday, but still short of its yearly high at 8411 posted on May 22. Russia's Micex index soared to 1538, its highest level since February 2013. But then it sold off to close the week near its weekly low.
The America's were a pleasing picture of bullishness. The Dow Jones Industrial Average closed on its weekly high at 15,570, not far from its all-time high of 15,709 on September 19. The S&P did make an all-time high last week, and the NASDAQ Composite was at its highest level since 2000. In Argentina, the Merval index also made a new all-time high last week, while Brazil's BOVESPA rallied smartly to 56,720, but is still well off its yearly highs, and even below the 56,747 high of October 16.
Now that a couple of major banks have been alleged (and thus revealed) to have manipulated the Gold market, as suggested in this column a couple of weeks ago, Gold and Silver both rallied. Gold soared to 1356 on Friday, well off its low of 1251 just 10 days ago. Silver got as high as 2291 on Thursday, October 25, well off its low of 2049 on October 15. Crude Oil has fallen hard since its yearly high of 112.24. Last week it was down as low as 95.95 on Thursday, October 25, before rebounding slightly into Friday.
Best Trade of the Week
Mercury is retrograde, so there will be very few new position trades opened before November 10. But there will be a few aggressive trades. Last week, the only new position opened was in the Euro currency, which stated, "Aggressive traders … may sell short again in weekly resistance (1.3767-1.3800) with a stop-loss on a close above 140.00." That got filled as the high was 1.3825.
The best trade in the daily report was in Crude Oil. Wednesday's report advised, "Aggressive traders may look to buy into daily support (97.23-97.53) with a stop loss on close below 96.50." The low after that was 95.95, but it never closed below 96.50. The close of the week was 97.85. New positions for aggressive traders were also taken late in the week on the Euro, NASDAQ, Gold, and GLD, but all ended the week near our entry points of Thursday-Friday.
Short-Term Geocosmics
The next ten days could be interesting based solely on geocosmic signatures. First, Mercury continues retrograde for another two weeks (October 21-November 10). The middle of the retrograde will be on Thursday, October 31. Any market that has not made a cycle turn around the retrograde date of October 21 is likely to do so within 1-2 days of the center of the retrograde zone, which is October 31, this Thursday.
On November 1, the fourth of the seven Uranus-Pluto square passages will take place. Since this is the middle one, it could be huge in terms of its mundane ramifications. We note that the most recent one – the third passage – occurred on May 20. Within three trading days, many stock indices made their yearly highs. Others made primary cycle crests from which one of the year's sharpest declines followed into June 24. Important reversals from highs also happened within 3 trading days of the first two passages.
On November 3, the Scorpio solar eclipse takes place. This eclipse falls close to the natal Moon of the Federal Reserve Board chart (December 23, 1913), and it conjuncts the Moon-Mercury of the Federal Reserve Note chart (the current USA dollar bill, which was founded on November 16, 1914… thanks to subscriber Ken McGhee for that). Since solar eclipses have an orb of approximately 3 months before the eclipse through 12-18 months afterwards, and since the Moon represents women, it is not surprising that during the orb of influence of this eclipse, the first female ever will assume the chair of the Federal Reserve Board. Good luck on the timing of that one, folks, as eclipses are like a conjunction of Saturn, Uranus, and Pluto all in one. In other words, women are not likely to have a smooth ride with unfettered support on the Federal Reserve Board in the next year. And best wishes for a healthy year for the U.S. Dollar, er, Federal Reserve Note as the currency of preference for business transactions, since Mercury represents commerce and business transactions. We might see calls for an adjustment in the role of the Federal Reserve Note next year.
Longer-Term Thoughts
"Bluntly, Mr. Obama's partners are concluding that they cannot do business with him. They don't trust him. Whether it's the Saudis, the Syrian rebels, the French, the Iraqis, the unpivoted Asians or the congressional Republicans, they have all had their fill of coming up on the short end with so mercurial a U.S. president… the fear (is) that Mr. Obama will urge the process (of tax overhaul and spending plans) forward in public and then blow up any Ryan-Murray agreement at the 11th hour with deal-killing demands for greater tax revenues." The Wall Street Journal, October 24, 2013, "Obama's Credibility is Melting," Daniel Henninger.
"Who are you going to believe? Me or your own eyes?" – Marx Brothers, from Wall Street Journal, October 19-20, editorial titled "Sebelius on the Run."
So what is to be the result of this solar eclipse, nearby to the middle passage of the Uranus-Pluto square, under Mercury retrograde? My guess is that there will be a lot of attention on the world's and the nation's debt, deficits, and taxes, with a lot of bravado about a tax overhaul. But they are just words, and in this case, the words will not matter. New taxes is a non-starter for the Republicans, and lack of any new taxes is a non-starter for the White House and Democrats. And of course, Scorpio and Pluto also pertains to the USA health insurance fiasco, whose policing will fall upon the Internal Revenue Service (IRS) – the tax-collecting agency at the moment under a cloud of its own scandal. Perhaps this is a case where the thinking is that by merging two scandals (IRS and the Obama Care launch) together, it will come out a positive for each.
Speaking of which… President Obama's own chart continues besieged by the transit of Neptune in square aspect to his natal Moon in Gemini (it is any wonder he is considered "so mercurial"?), and in opposition to his natal Pluto (is it any wonder that he is so obsessed with raising taxes to the point that he can no longer get any legislation passed involving new taxes?). As written before in this column, this aspect ended his "favorable time" in February 2013, and will likely be followed by one scandal and/or failure of plans after another until it leaves him in 2015. This is not a signature conducive to getting anything meaningful accomplished unless there is trust with him and about him. Neptune is all about trust, and with Pluto involved, it can be the self-destructive urge to do things (oftentimes behind the scenes) that betray that trust, or the wish to cast oneself as a victim to others who break the trust. When it comes out that you – the person undergoing the hard Neptune transits to natal Moon – have betrayed the trust of others, you may as well just own up to it, take responsibility, and plead for forgiveness. To avoid, evade, deny or blame others will only make matters worse, and will ultimately lead to embarrassment at best, humiliation and scandal at almost the worst. It can get worse, but we won't venture there.
The only salvation through Neptune is restoration of trust. If you secure that, you can have anything and everything.
Announcements
| | |
| --- | --- |
| | This is it! The last week to get the special rate for pre-ordering the Forecast 2014 Book!!! SMT is pleased to announce that the pre-order season for the Forecast 2014 Book is now underway, but the window is soon drawing to a close. A special $49.00 / € 37.00 rate (plus postage) is now available to those who order next year's book prior to October 31, 2013 with extra 5% current customers discount. You may also qualify for a 10% discount on any Market Timing Digest or MMA subscription reports (MMA Cycles Report - monthly, MMA Weekly Financial Markets reports, or MMA Daily reports) if ordering the Forecast 2014 Book as well. The rate after October 31 will be $55.00 / € 45.00 plus postage. The Forecast 2014 Book will cover the second Cardinal Climax period, which is in effect now and will peak in April 2014. It will discuss the world and national outlook for the economy and politics, the collective psychology, "hot" times during the year to watch, as well as our long-term and yearly outlook for U.S. stock indices, Gold, Silver, Treasuries and interest rates, Currencies, Crude Oil, weather, and Grain markets. The book will be printed and delivered on or before December 15. It is available in paper edition in English and in Dutch translation as well as in e-book format (available in English). Read more here>> |
| | Mark your calendars for December 14. That will be the date when Raymond Merriman conducts a webinar (and live speech) on Forecasts 2014. This two-hour presentation will begin at 7:00 PM, EST, and will be telecast worldwide. The cost will be $45.00. It will cover the Cardinal Climax, the Uranus-Pluto square: where we've been, where we are, and where we are going in 2014, as it pertains to global and national politics, economics, and collective psychology. It will also give our outlook for the U.S. stock market, Gold, and Silver for 2014. The announcement will be posted on our website shortly. In the meantime, you may reserve your spot in this webinar by calling us at ++31 294 415917 or by dropping us an email. |
| | This is the course that short-term traders have been waiting for!!! Soon it will be available on a Set of DVD's, with 2 1/2 days of material. If you are a short-term trader, and want to know the best times to trade each month based on Sun-Moon signs and lunar phases, then this is the course you will not want to miss! There is nothing like this course taught anywhere else. It is Course 4 of MMA's Market Timing Academy (MMTA), and will be conducted at the Michigan State University Management Education Center (MEC) in Troy, Michigan. The title for this course is "Solar-Lunar Correlations to Short-Term Trading Cycles," and it will cover topics like: the General Flow of Moon Through the Signs and its Correspondence to Price Activity in U.S. Stock Market and Precious Metals; Formal Research Studies that Measure the Correlation of Solar-Lunar Combinations to Short-Term Trading Reversals in Financial Markets (Tops and Bottoms); Important Sun-Moon Correlations for U.S. Stocks; Important Sun-Moon Correlations for Silver; Understanding the Trade Set Up for Optimal Use of Solar-Lunar Reversals; Enhancing timing using intraday charts (60-, 30- and 5-minute charts); and much more. The cost of this course is $2750.00. The course includes the Course 4 workbook, which is worth the price of the course itself. Short-term trading, as discussed in this course, pertains to positions lasting as short as a few hours (one day) to as long as three weeks. The DVDs are playable on a DVD player or computer and all the Powerpoints are shown. Read more here>> |
| | If you are an active short-term trader, or even if you are an investor who likes to keep up with our current thoughts on financial markets, you may be interested in our Weekly or even Daily Market reports with position trading and aggressive trading recommendations. These reports give in-depth analysis of the DJIA, S&P and NASDAQ futures, Euro currency (cash and futures), Dollar/Yen cash and Yen futures, Euro-Yen cash, T-Notes, Crude Oil, Gold and Silver. The daily reports cover all stock indices listed above, as well as futures in Euro, T-Notes, Gold and Silver. Both reports provide trading strategies and recommendations for position traders as well as for shorter-term aggressive traders. Subscription to the daily report also includes the weekly report. These reports are extremely valuable to those who trade ETF's. In the words of one of our subscribers: "I am really pleased with your recommendations through the Daily and Weekly Trade Recommendations. I have used them to trade gold and silver stocks in my IRA. In the last eight years I increased my account from $60,000 to $850,000. Thanks for your excellent publications." - Bryden C., Small Business Owner, Illinois. Read more here>> |
Disclaimer & State of Purpose
The purpose of this column is not to predict the future movement of various financial markets. However, that is the purpose of the Schogt Market Timing & MMA (Merriman Market Analyst) subscription services. This column is not a subscription service. It is a free service, except in those cases where a fee may be assessed to cover the cost of translating this column from English into a non-English language.
This weekly report is written with the intent to educate the reader on the relationship between astrological factors and collective human activities as they are happening. In this regard, this report will oftentimes report what happened in various stock and financial markets throughout the world in the past week, and discuss that movement in light of the geocosmic signatures that were in effect. It will then identify the geocosmic factors that will be in effect in the next week, or even month, or even years, and the author's understanding of how these signatures will likely affect human activity in the times to come.
The author (Merriman) will do this from a perspective of a cycle's analyst looking at the military, political, economic, and even financial markets of the world. It is possible that some forecasts will be made based on these factors. However, the primary goal is to both educate and alert the reader as to the psychological climate we are in, from an astrological perspective. The hope is that it will help the reader understand these psychological dynamics that underlie (or coincide with) the news events and hence financial markets of the day.
No guarantee as to the accuracy of this report is being made here. Any decisions in financial markets are solely the responsibility of the reader, and neither the author nor the publishers assume any responsibility at all for those individual decisions. Reader should understand that futures and options trading are considered high risk.