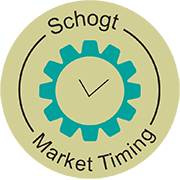 Print
Review and Preview
That was brutal. One day before the USA was due for default, Congress finally passes a debt bill that the President can live with.
For those in the world who were looking on in amazement at this death march by the Republicans and the refusal to negotiate by the President, let this serve as a reminder of the power of the Uranus-Pluto waxing square aspect that is now squarely in the middle of its three-year and seven-passage transit (June 2012-March 2015). This is what it is like. One side refuses to sit down, talk, and compromise, while the other side threatens to close down the government unless there are negotiations and compromises, even if it means defaulting on the nation's financial obligations and thereby incurring the dreaded "credit downgrade."
Analysts around the world have been debating what the greater disaster was here: the launch of Obama Care, or the Republicans failed strategy to defund Obama Care? As the storm clouds thickened, global stock markets took a hit. The Dow Jones Industrial Average fell nearly 1000 points, from a record high of 15,709 on September 18 to a low of 14,719 on October 9. Within 2 days after the House finally agreed to avert further disaster on Wednesday, October 16, the S&P soared to a new all-time high as the week ended.
But is the worst now over? Maybe, maybe not. Financial Astrology suggests it could be as this occurred in the middle of the Uranus-Pluto passage (the middle is actually the fourth passage on November 1). But in the final agreement, not much was actually accomplished in regards to dealing with the escalating national debt. All they did – again – was kick the can down the road until January and February, when the same decisions will come again, unless they can agree on a budget by then.
Political commentators are pushing the narrative that the Republicans cannot afford another self-inflicted death march like this one, so of course they will agree. I think that is wishful thinking. The fifth passage of the Uranus-Pluto square will take place April 21-22, 2014, and that one will make a grand square with Mars and Jupiter, all in 13 degrees of cardinal signs. That will be a second "Cardinal Climax." You may remember the first that took place in late July, early August 2010, when Jupiter and Uranus moved into Aries, in opposition to Mars and Saturn which had just moved into Libra, and both square to Pluto in early Capricorn. That was when the Federal Reserve Board initiated quantitative easing, a drug that has developed addictive qualities to the world-wide investment and banking community. Once it stops, we go cold turkey. It won't be pretty. With Uranus square Pluto, and Pluto ruling debt, along with Saturn in Scorpio (a "Time of Reckoning" with matters to do with debt), and both in effect 2012-2015, the can being kicked is ever closer to the final cliff.
World stock markets and their investors are happy as the lunar eclipse ends this week and a disaster has been averted – temporarily. Gold and Silver also ended the week well after falling to new 2-month lows on October 15. The Dollar is falling to its lowest level since February, and you just have to wonder: when are other countries going to start demanding payment in other currencies and even precious metals? I suspect it will be sometime this decade, perhaps as Jupiter, Saturn, and Pluto all come (almost) together in Capricorn in 2020. Perhaps they also wonder when the third political party in the USA will finally announce itself, and probably a fourth to follow soon afterwards. This all about death and rebirth, 2012-2015.
Best Trade of the Week
There were no new positions opened in the weekly subscription reports. The
The best trade in the daily report wasc in the DJIA. Thursday's report advised, "Aggressive traders are flat and advised to "…sell resistance (15,441-15,475) or buy support (15,238-15,272), whichever comes first, with a stop-loss on a close beyond the support-resistance order that takes." The low was 15,229 and it closed that day at 15,371. It closed the week at 15,399.65, near its weekly high of 15,412.
Short-Term Geocosmics
Mercury begins its three-week retrograde trek this Monday, October 21. On Saturday, October 19, Mars will be in opposition to Neptune. The week is shaping up to be… a swampland of confusion and contradictory messages, both politically and economically. Note that the government has decided to release its payroll and unemployment reports on Tuesday, October 22. With the Moon in Gemini that day, and its ruler Mercury just turning retrograde, I suspect these reports will come with all kinds of disclaimers and qualifications, to the point that analysts are scratching their heads and wishing it hadn't been released at all until its normally scheduled time on the first Friday in November (November 1, or will it be November 8 this time?). Be prepared for a sharp move following Tuesday's report, and another opposite sharp move within the next 48 hours, especially in Treasury prices, as the Sun also switches from Libra to Scorpio, the sign of agreements to the sign of debts, behind the scenes activities, and attempts to rewrite both history and the current times. Facts won't matter, although they may referred to profusely, inaccurately, and with no small measure of bias in an attempt to persuade or deflect a certain reality.
And then comes the first week of November, bringing with it a unique brand of tricks and treats. First comes Uranus square Pluto, the fourth and middle passage of this most powerful signature of our generation. This is quickly followed on November 3 by the solar eclipse in Scorpio, the sign over which Pluto (and Mars) rule. The subjects of deficits, debt, and taxes will return to center stage over the next year, and the next grand opening starts then. It doesn't make it any easier that this eclipse conjuncts Saturn in Scorpio, nearby to the natal moon of the Federal Reserve Board chart. At its best, the money makers may start to develop a serious plan on how to start the withdrawal process. Given that Leos in leadership seem to have a propensity to want to raise taxes, and given that France's Hollande, the USA's Obama, and the FED's next chief Janet Yellen are all Leos, this should make the Tea Party members and their global kin overjoyed with anticipation of a real breakthrough in negotiations on deficit and debt reduction talks in both Europe and the USA. Instead of "Give Peace a Chance," they will soon be chanting, "Give Growth a Chance."
Announcements
| | |
| --- | --- |
| | Just one more week to go to get the special rate for pre-ordering the Forecast 2014 Book!!! SMT is pleased to announce that the pre-order season for the Forecast 2014 Book is now underway, but the window is soon drawing to a close. A special $49.00 / € 37.00 rate (plus postage) is now available to those who order next year's book prior to October 31, 2013 with extra 5% current customers discount. After ordering the Forecast 2014 Book, we have 10% discount codes for discount on any Market Timing Digest or MMA subscription reports (MMA Cycles Report - monthly, MMA Weekly Financial Markets reports, or MMA Daily reports) . The rate after October 31 will be $55.00 / € 45.00 plus postage. The Forecast 2014 Book will cover the second Cardinal Climax period, which is in effect now and will peak in April 2014. It will discuss the world and national outlook for the economy and politics, the collective psychology, "hot" times during the year to watch, as well as our long-term and yearly outlook for U.S. stock indices, Gold, Silver, Treasuries and interest rates, Currencies, Crude Oil, weather, and Grain markets. The book will be printed and delivered on or before December 15. It is available in paper edition in English and in Dutch translation as well as in e-book format (available in English). Read more here>> |
| | Mark your calendars for December 14. That will be the date when Raymond Merriman conducts a webinar (and live speech) on Forecasts 2014. This two-hour presentation will begin at 7:00 PM, EST, and will be telecast worldwide. The cost will be $45.00. It will cover the Cardinal Climax, the Uranus-Pluto square: where we've been, where we are, and where we are going in 2014, as it pertains to global and national politics, economics, and collective psychology. It will also give our outlook for the U.S. stock market, Gold, and Silver for 2014. The announcement will be posted on our website shortly. In the meantime, you may reserve your spot in this webinar by calling us at ++31 294 415917 or by dropping us an email. |
| | Available online & on DVD SOON! Course 4 of MMA's Market Timing Academy (MMTA),conducted at the Michigan State University Management Education Center (MEC) in Troy, Michigan, "Solar-Lunar Correlations to Short-Term Trading Cycles," covers topics like: the General Flow of Moon Through the Signs and its Correspondence to Price Activity in U.S. Stock Market and Precious Metals; Formal Research Studies that Measure the Correlation of Solar-Lunar Combinations to Short-Term Trading Reversals in Financial Markets (Tops and Bottoms); Important Sun-Moon Correlations for U.S. Stocks; Important Sun-Moon Correlations for Silver; Understanding the Trade Set Up for Optimal Use of Solar-Lunar Reversals; Enhancing timing using intraday charts (60-, 30- and 5-minute charts); and much more. The cost of this course is $2750.00. The course includes the Course 4 workbook, which is worth the price of the course itself. Short-term trading, as discussed in this course, pertains to positions lasting as short as a few hours (one day) to as long as three weeks. For information read more here>> |
| | If you are an active short-term trader, or even if you are an investor who likes to keep up with our current thoughts on financial markets, you may be interested in our Weekly or even Daily Market reports with position trading and aggressive trading recommendations. These reports give in-depth analysis of the DJIA, S&P and NASDAQ futures, Euro currency (cash and futures), Dollar/Yen cash and Yen futures, Euro-Yen cash, T-Notes, Crude Oil, Gold and Silver. The daily reports cover all stock indices listed above, as well as futures in Euro, T-Notes, Gold and Silver. Both reports provide trading strategies and recommendations for position traders as well as for shorter-term aggressive traders. Subscription to the daily report also includes the weekly report. These reports are extremely valuable to those who trade ETF's. In the words of one of our subscribers: "I am really pleased with your recommendations through the Daily and Weekly Trade Recommendations. I have used them to trade gold and silver stocks in my IRA. In the last eight years I increased my account from $60,000 to $850,000. Thanks for your excellent publications." - Bryden C., Small Business Owner, Illinois. Read more here>> |
Disclaimer & State of Purpose
The purpose of this column is not to predict the future movement of various financial markets. However, that is the purpose of the Schogt Market Timing & MMA (Merriman Market Analyst) subscription services. This column is not a subscription service. It is a free service, except in those cases where a fee may be assessed to cover the cost of translating this column from English into a non-English language.
This weekly report is written with the intent to educate the reader on the relationship between astrological factors and collective human activities as they are happening. In this regard, this report will oftentimes report what happened in various stock and financial markets throughout the world in the past week, and discuss that movement in light of the geocosmic signatures that were in effect. It will then identify the geocosmic factors that will be in effect in the next week, or even month, or even years, and the author's understanding of how these signatures will likely affect human activity in the times to come.
The author (Merriman) will do this from a perspective of a cycle's analyst looking at the military, political, economic, and even financial markets of the world. It is possible that some forecasts will be made based on these factors. However, the primary goal is to both educate and alert the reader as to the psychological climate we are in, from an astrological perspective. The hope is that it will help the reader understand these psychological dynamics that underlie (or coincide with) the news events and hence financial markets of the day.
No guarantee as to the accuracy of this report is being made here. Any decisions in financial markets are solely the responsibility of the reader, and neither the author nor the publishers assume any responsibility at all for those individual decisions. Reader should understand that futures and options trading are considered high risk.