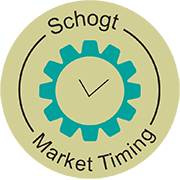 Print
Review and Preview
The new mayor of New York City likes to talk about Gotham as a "Tale of Two Cities." Last week the behavior of stocks markets around the world seemed to be a "Tale of Two Cities." Some indices were quite bullish, like the S&P index in the USA, which soared to a new all-time high, and even the NASDAQ Composite, which soared to its highest level in 14 years. Many other markets continued their rallies last week following their recent lows February 3-5, shortly after Venus turned direct. But none of these other indices made new highs. The Dow Jones Industrial Average, for instance, tested 16,400 on Friday, February 28, but this was well off its all-time high of 16,588 on December 31. At the end of Friday, it sold off a bit to close at 16,321.
In Europe, the German DAX, Zurich SMI, and London FTSE all made valiant attempts to make new all-time highs, but failed. In Amsterdam, the AEX was considerably weaker. It was down all week and remains well below its multi-year high of 408.93, achieved on January 15.
But it was a tale of another market altogether in Russia, China, and Brazil, each of which declined and were testing multi-month lows.
Gold, Silver, and Crude Oil all looked strong when the week began. But when Jupiter squared Uranus on Wednesday, they reversed down too – even though the Euro currency spiked up sharply on Friday against the U.S. Dollar. The grain markets showed much life – the kind of "life" you would expect with Uranus square Pluto, which can represent a threat to the growing or harvesting of foods. Despite the reported low inflation environment, foods and metals continue to show strength. How long before it shows up in the price indexes? Probably about as long as it will take the Federal Reserve to give an accounting of how much Gold it really holds in Fort Knox, which is another topic of intrigue altogether that may get revealed shortly, by way of China, which is due in April to give a five-year report on its Gold holdings. Five years ago it showed holding of slightly over 1,000 tons and the USA well-over 5,000 tons. There is speculation those numbers may be reversed– that China now has over 5,000 tons - and if so…. someone at the Fed will have some explaining to do. Since there is not that much Gold in the world for both the USA and China to have over 5,000 tons each, where did China import it all from? This may be the revelation associated with the grand cardinal cross in April that shocks the world
Best Trade of the Week
The best new weekly trades took place in March e-mini NASDAQ futures, which stated, "Aggressive traders are also long (from 3465 back in week of February 3) with a stop-loss on a close below 3400 or 3440, depending on your risk allowance. You may take nice profits on 1/3 of these longs now, and then cover the remainder and go short if prices trade to 3700 +/- 10, with a stop-loss on a close above 3750." The high last week was right there, at 3705.
The best trades of the week in the daily report occurred in Gold on Wednesday, which advised, "Aggressive traders are long (from 1285-1290 area in early February) with a stop-loss on a close below 1273, after covering 1/3 for a healthy profit recently. Let's cover all at 1350 +/- 5, and go short there with a stop-loss on a close above 1370." The high that day was 1346.90. By Friday, it was testing 1320 and closed the week around 1330.
Short-Term Geocosmics
It's a classic cosmic conflict in equities, between the bullish dynamic of several Jupiter signatures now in effect, February 26-March 6, versus the bearish pressures of Mars and Saturn turning retrograde this weekend, March 1-2. That's the cosmic explanation as to why today's global equity markets are a "Tale of Two Cities."
Last week we discussed the several geocosmic signatures taking place February 23-March 6. By itself, it would normally be enough to change the trend in many markets, like equities. However, this is still a very young primary cycle in stocks, and not the stage where huge sell offs usually begin, given that the all primary cycles since 2011 have exhibited bullish patterns. That doesn't mean a top followed by a new bear market couldn't happen. It just means it is less likely to begin here than say in April, when Mars, Jupiter, Uranus, and Pluto all reside at 13 degrees of cardinal signs (Aries, Cancer, Libra, and Capricorn), forming a grand cardinal square (or cross). Furthermore, it sits right on the USA Sun square Saturn at 13-14 Cancer-Libra. And that is when China is due to give its 5-year report on its Gold holdings.
But back to markets… Mars turns retrograde this weekend, and it is posited right on the New York Stock Exchange's Jupiter-Neptune conjunction, which is also opposite the NYSE Saturn (known as the "Buttonwood" chart of May 17, 1792). This is a reversal signature, and it has a two-week orb. We can easily observe that stock prices are rallying into this time band. It could be a top of significance, according to the study of Financial Astrology. However, it is early in the primary cycle, a phase that cycle studies (at MMTA) note is usually bullish. So we wait and watch: will it be the start of big decline, or just a corrective decline? You can't really call this market bearish until the lows of February 3-5 are taken out (15,340 in the DJIA).
Perhaps the Payroll Reports of next Friday, March 7, will provide a further clue. Investors and politicians are awaiting those reports with great anticipation. The Moon will be in Gemini then, and in square aspect to the Sun in Pisces, both mutable signs. This type of dualistic, mutable energy is likely to produce a big surprise and an equally big market reaction. Don't be surprised if next Friday's witnesses some markets making both their high and low of the week on that day, especially in the Treasuries.
Longer-Term Thoughts
"Change is scary and can hurt; change anyway.
Life is uncertain and often hard; live anyway.
Love can't buy you money; love anyway.
You will never be a famous singer; sing anyway.
Lots of reasons to be unhappy; choose to be happy anyway."
- From Nan Geary in the February-March edition of "The Mountain Astrologer," from a poem purportedly by Mother Teresa
Mundane and Financial Astrologers are often caught in a conflict. On the one hand, you want to be honest and tell it like it is. On the other hand, you don't want to be an alarmist. So we develop styles that try to express the positive possibilities, even when we look at various cosmic patterns and shudder to think of all the possibilities, positive and negative. Uranus square Pluto, arguably the longest and most challenging aspect of our lifetime, presents such a dilemma. That is doubly magnified now because Jupiter has joined it in a cardinal T-square, and will soon turn into a cardinal grand square with Mars in April 2014. There is no need to review all the alarming matters that have arisen in the socio-political-economic arenas in the past several months. But just consider on a personal level: do you know anyone who is not struggling with some very powerful pressures these days? And as you look around the world, are you not stunned to see the great revolutions and social unrest taking place, from Ukraine, Venezuela, Argentina, Thailand, and Egypt, with more on the brink of explosion in places like Afghanistan, Iraq, and several countries in Africa? This is all reflective of the Uranus square Pluto aspect, June 2012 through March 2015.
And yet at the same time, there is Neptune, which has recently started its 14-year sojourn through its ruling sign of Pisces. As crazy, irrational, and potentially violent in its external transformation as Uranus/Pluto is, Neptune in Pisces is just the opposite in its internal pathway to peace and harmony. It is like being able to meditate in the midst of cannons and gunfire.
And so our longer-term thoughts remind readers with the quote above. You – we – are in the middle of a battlefield of opposing forces in the world today – forces that want to take control of… everything, at any price. But there is one thing no one can control but you: your heart, your soul, your relationship to the Infinite. This is a time that requires great inner strength to make it through, and great compassion to assist others who are struggling. It's a challenge, but we are almost to the peak.
"Don't stop just now, we got the world looking in… our window." (Morcheeba)
Announcements
A new Gold Special came out!




It is part of the MMA Cycles Report, and of the Dutch SMT Cyclus Nieuwsbrief which came out Febraury 25-27. Both cover Gold, Silver, US stock markets , Crude Oil, T-Notes and Euro/Dollar. MMA Cycles Reportalso contains Soybeans analysis and the SMT Cyclus Nieuwsbrief contains an extensive analysis the Dutch AEX index.

The best Market Timers of 2013

2013 was a great year for share/stock markets, with 16 excellent trading opportunities.
15 of those 16 excellent trading opportunities were foreseen as such by well-known Financial Astrologers. Market Timing Digest is proud to present its list of "Best Market Timers for 2013." Read more here>>

MMA's weekly and daily reports have been extremely accurate and profitable over the past several weeks, especially in equity indices, crude oil, and precious metals. If you are an active short-term trader, or even if you are an investor who likes to keep up with our current thoughts on financial markets, you may be interested in our Weekly or Daily Market reports. It is the only way I keep in touch with traders on a daily or weekly basis. These weekly reports give in-depth analysis of the DJIA, S&P and NASDAQ futures, Euro currency (cash and futures), Dollar/Yen cash and Yen futures, Euro-Yen cash, T-Notes, Crude Oil, Soybeans, Gold and Silver. The daily reports cover all stock indices listed above, as well as futures in Euro, T-Notes, Gold and Silver, plus GLD and SLV (the Gold and Silver ETF's). Both reports provide trading strategies and recommendations for position traders as well as for shorter-term aggressive traders. Subscription to the daily report also includes the weekly report.


The Forecast 2014 Book and Vooruitzichten 2014 are out!
If you ordered it with us st Schogt Market Timing and have not received it, please call us at once at ++31 (0) 294 415 917. The Forecast 2014 Book covers the second Cardinal Climax peak period, which is in effect August 2013 through April 2014. It discusses the world and national outlook for the economy and politics, the collective psychology, "hot" times during the year to watch, as well as our long-term and yearly outlook for U.S. stock indices, Gold, Silver, Treasuries and interest rates, Currencies, Crude Oil, Weather, and Grain markets. It is available as a print edition or e-book. Read more here>>
Disclaimer & State of Purpose
The purpose of this column is not to predict the future movement of various financial markets. However, that is the purpose of the Schogt Market Timing & MMA (Merriman Market Analyst) subscription services. This column is not a subscription service. It is a free service, except in those cases where a fee may be assessed to cover the cost of translating this column from English into a non-English language.
This weekly report is written with the intent to educate the reader on the relationship between astrological factors and collective human activities as they are happening. In this regard, this report will oftentimes report what happened in various stock and financial markets throughout the world in the past week, and discuss that movement in light of the geocosmic signatures that were in effect. It will then identify the geocosmic factors that will be in effect in the next week, or even month, or even years, and the author's understanding of how these signatures will likely affect human activity in the times to come.
The author (Merriman) will do this from a perspective of a cycle's analyst looking at the military, political, economic, and even financial markets of the world. It is possible that some forecasts will be made based on these factors. However, the primary goal is to both educate and alert the reader as to the psychological climate we are in, from an astrological perspective. The hope is that it will help the reader understand these psychological dynamics that underlie (or coincide with) the news events and hence financial markets of the day.
No guarantee as to the accuracy of this report is being made here. Any decisions in financial markets are solely the responsibility of the reader, and neither the author nor the publishers assume any responsibility at all for those individual decisions. Reader should understand that futures and options trading are considered high risk.