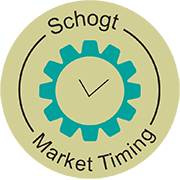 Print
The preview goes to Members by email for FREE. Join us today!
We will not rent, share, or sell your email address.
This week's column will be brief due to preparation for Course 5 of the Merriman Market Timing Academy (MMTA), March 24-27. There will be no weekly column next week due to the class as well.
Review and Preview
Last week was not a positive one for equity markets around the world, but it was a very good week for Gold. The reason? Mars and Saturn retrograde, and the continuing tension surrounding Russia, the Ukraine, and the rest of the world's response to this development that began within hours of these two planets turning retrograde on March 1-2.
It is interesting to note that many of the world's stock markets ended their rallies on March 7 or March 10, just after the last of three Jupiter signatures that were also present February 26-March 6. When Jupiter left, there was no more cosmic support for this price appreciation. The balloon lost its air in stocks. Now there is damage to the chart formation of many of these equity indices, especially in the Euro Zone, where the German DAX and Netherlands AEX are falling to new lows for this year. China and the Hang Seng also fell hard, but for a different reason: China's economy is reported to be far weaker than thought. Stock prices fell hard in Japan and South America too, but not quite so hard in the USA.
The problem is that many of these indices have broken below important support zones and critical moving averages. That shouldn't happen this early in the new cycles (following the lows of early February as Venus went direct), unless something big is turning. And of course, something big is overdue to turn as everyone knows. March is the 60th month since the bull market began March 6-9, 2009. There has never been a 4-year cycle in USA stocks that advanced longer than 60 months. The one in 1982-1987 lasted 60 months, the longest in our records, and it was followed by a 40% decline in the following two months. The second longest bull market within the 4-year cycle lasted from July 1932 through March 1937 (56 months), and was followed by a 50% decline over the next 12 months.
Could it happen again? Could a 40-50% decline happen within the next year? Sure. Uranus is square to Pluto where huge moves are possible in a very brief time. As a matter of fact, under these signatures, it is possible to see most of that move down completed by late April, when Mars, Jupiter, Uranus and Pluto all form the powerful cardinal grand square in 13-14 degrees of cardinal signs – right on the Sun of Mr. Putin (13 Libra) and the USA (13 Cancer). It's a classic celestial battle in the heavens, translating to a classical clash right here, on Earth. As above, so below. And Mars, the planet of war, is retrograde. The initiator of the conflict stands to lose the most. The question seems to be: who initiated the aggression as Mars turned retrograde on March 1? In Russia, they believe it is the USA. In the USA and Europe, they believe it is Russia.
But back to the markets – which don't seem to like wars and threats of military action. Except Gold. Gold does well when tensions rise like this.
Best Trade of the Week
Our best trade of the week was in the Tuesday daily report for Gold and Silver, sent to daily traders, which advised, "Aggressive traders are short with a stop-loss on a close above 1355 or daily resistance, depending on your risk allowance. You may cover all of the shorts at 1344-1346 and go long with a stop-loss on a close back below 1330." Gold went down to 1337.80 that day and closed the week above 1380, its highest level in several months. Daily subscribers also got long Silver, GLD, and SLV that day.
Short-Term Geocosmics
As stated last week, "Of interest to traders will be the ingress of heliocentric Mercury into Sagittarius, March 13-25. This period typically witnesses several financial markets making large price swings. These swings can actually begin up to a week before. There will be a mutable full moon on March 16 as well, which is near the start of the heliocentric Mercury in Sagittarius time. That will likely magnify the amplitude of price swings, especially in precious metals and currencies." That combination is still in force through this coming week. Both Gold and European Currencies made new multi-week highs last week.
Everything is escalating to the March 29-April 25 period, which may be the most intense planetary pattern of a lifetime. It doesn't mean a specific event happens then, but it could. It could also be a very profound decision made by one of several government or banking leaders, the consequences of which may not be known right away. The last time anything remotely this powerful occurred was in late July-early August 2010. At that time, the Federal Reserve Board made the decision to not end its quantitative easing program, but instead expand it into QE2. It changed the entire financial world. Investors were forced into becoming traders unless they were quite happy with returns of less than 3% over 10 years. Savers vanished from the economy as interest rates (yields on savings accounts) dropped to 0 -.25% and to this day have not recovered. Imagine: if you had $100,000 in your saving account in mid-2007 and it earned 5% per annum as it did back then, your account today would be worth close to $150,000, an increase of 50% - an extra $50,000 in your account. But the rates did not stay at 5%. They fell to 0% and instead of having a $50,000 extra increase, you have nothing, due to the decision made at that time. That's a lot of spending power to take away from the economy. The thing is, this forthcoming cosmic pattern is just as powerful as that one in 2010, and the consequences could be just as important to the world at large.
Personally, I think the major players leading up this grand cardinal square are political leaders, like Vladimir Putin, Barack Obama, and maybe Angela Merkel, and not banking leaders. The grand square is hitting all three of them, or the countries they preside over.
Longer-Term Thoughts
Will resume in two weeks, after the MMTA Course 5 is completed. There will be no column next week. However, we will continue to update weekly and daily subscribers.
Personal: Last month we announced that MMA had received the Market Timing Digest award for "Best Market Timer of 2013" based on correctly calling the times of the eight largest moves of 2013 in the U.S. stock market. Now they have announced other awards (Gold, Silver, and Bronze) based on an expanded list of the 15 largest price moves. Here are their results announced this week, from Markettiming.nl in Amsterdam, Netherlands:
These are the best Market Timers of 2013
Our Golden Medal is for: Raymond Merriman of the Merriman Market Analyst, Inc. in Farmington Hills, MI. Ray won convincingly by mentioning all 15 reversal dates that MTD published in in 2013;
The Silver Medal goes to: >Robin Handler of Handler & Associates, Inc - Robin mentioned 12 out of 15 reversal dates;
Bronze medals go to: Ted Phillips of Astro Advisory Services, Inc in Malibu, CA and Norm Winski of Astro Trend in Naples, FL and to Daniel Ciuntuc of Dharmik Market Timing in Iasi, Romania. Read more here>>
Announcements
This week theMMA Cycles Report, and the Dutch SMT Cyclus Nieuwsbrief and the MMA Japan Cycles Report will come out. The first ones both cover Gold, Silver, US stock markets , Crude Oil, T-Notes and Euro/Dollar, the latter covers Nikkei Index,JGB bonds and $/Yen. MMA Cycles Reportalso contains Soybeans analysis and the SMT Cyclus Nieuwsbrief contains an extensive analysis the Dutch AEX index.

MMA's weekly and daily reports have been extremely accurate and profitable over the past several weeks, especially in equity indices, crude oil, and precious metals. If you are an active short-term trader, or even if you are an investor who likes to keep up with our current thoughts on financial markets, you may be interested in our Weekly or Daily Market reports. It is the only way I keep in touch with traders on a daily or weekly basis. These reports give in-depth analysis of the DJIA, S&P and NASDAQ futures, Euro currency (cash and futures), Dollar/Yen cash and Yen futures, Euro-Yen cash, T-Notes, Crude Oil, Soybeans, Gold and Silver, plus GLD and SLV (the Gold and Silver ETF's). Both reports provide trading strategies and recommendations for position traders as well as for shorter-term aggressive traders. Subscription to the daily report also includes the weekly report.


The Forecast 2014 Book and Vooruitzichten 2014 are out!
The Forecast 2014 Book covers the second Cardinal Climax peak period, which is in effect August 2013 through April 2014. It discusses the world and national outlook for the economy and politics, the collective psychology, "hot" times during the year to watch, as well as our long-term and yearly outlook for U.S. stock indices, Gold, Silver, Treasuries and interest rates, Currencies, Crude Oil, Weather, and Grain markets. It is available as a print edition or e-book. Read more here>>
Disclaimer & State of Purpose
The purpose of this column is not to predict the future movement of various financial markets. However, that is the purpose of the Schogt Market Timing & MMA (Merriman Market Analyst) subscription services. This column is not a subscription service. It is a free service, except in those cases where a fee may be assessed to cover the cost of translating this column from English into a non-English language.
This weekly report is written with the intent to educate the reader on the relationship between astrological factors and collective human activities as they are happening. In this regard, this report will oftentimes report what happened in various stock and financial markets throughout the world in the past week, and discuss that movement in light of the geocosmic signatures that were in effect. It will then identify the geocosmic factors that will be in effect in the next week, or even month, or even years, and the author's understanding of how these signatures will likely affect human activity in the times to come.
The author (Merriman) will do this from a perspective of a cycle's analyst looking at the military, political, economic, and even financial markets of the world. It is possible that some forecasts will be made based on these factors. However, the primary goal is to both educate and alert the reader as to the psychological climate we are in, from an astrological perspective. The hope is that it will help the reader understand these psychological dynamics that underlie (or coincide with) the news events and hence financial markets of the day.
No guarantee as to the accuracy of this report is being made here. Any decisions in financial markets are solely the responsibility of the reader, and neither the author nor the publishers assume any responsibility at all for those individual decisions. Reader should understand that futures and options trading are considered high risk.