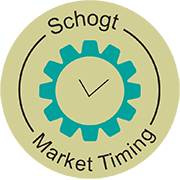 Print
The preview goes to Members by email for FREE. Join us today!
We will not rent, share, or sell your email address.
Review and Preview
Now we know what the manifestation of Mars and Saturn turning retrograde was all about, within the midst of three major Jupiter geocosmic signatures. Russia moves military forces into Crimea and starts the process of annexing this part of Ukraine without Ukraine's consent. Stock prices fall hard, while crude oil and precious metals rise sharply on that news as the week begins. However, by Tuesday, the markets return to normal. Stocks rise, precious metals and crude oil pull back, but the Russians defy all international pressures to pull out of Crimea. Mars and Saturn retrograde become entrenched in the threat of war, and stock markets rise, consistent with the principles of Jupiter signatures in the early phase of a new primary cycle (bullish phase).
This behavior of markets was an almost perfect textbook expression of these geocosmic signatures within this phase of market cycle, as covered by a special alert sent out to subscribers on Sunday night, March 2, which stated as follows:
"The Mars and Saturn turning retrograde this weekend is striking. Gold and Silver are soaring and the equity markets are falling (Sunday night). However, remember: this is a three-star critical reversal zone (Feb 28 and March 3, +/- 3 trading days… (and) Mars and Saturn are also turning retrograde (and Mercury and Jupiter are turning direct), so it is more likely to be "fake out," I think, especially given where each market is in terms of its cycle labeling.
Astrologically you need to be aware that right now, Moon is in Aries (war-like, aggressive) and Mars is turning retrograde (war-like, aggressive). It is not unusual for metals to suddenly rally – just like they are. But can they continue past this week, or even past Wednesday? If Gold makes a new cycle high (above 1346.90) and Silver does not (2212), then we will have a case of bearish intermarket divergence, and probably oscillator divergence too, in a critical reversal period. Aggressive traders can sell short in that case, until both metals make new cycle highs.
With stocks, it is just the opposite. This is the early part of a new primary cycle, a time that is more bullish than bearish … this is probably a buying opportunity as stocks fall hard in the wake of the Russian military threat to Ukraine. All traders are encouraged to look for buying opportunities here.
For now, metals traders can look to sell short if Silver does not take out its high last week while Gold does, especially before Wednesday."
The next day, equity markets opened down hard and Gold was at its highest level in 4 months. By Tuesday, all that reversed. Mark that as another example how Financial Astrology serves a very valuable function to traders of financial markets.
Best Trade of the Week
The only new trade initiated last week on the weekly program was in May Silver for Monday, which stated, "Aggressive traders are also long with a stop-loss on a close below 1975 covering 2/3 of these longs for healthy profits last week. Let's still cover the final third at 2150 or better and go short with a stop-loss on a close above 2207." The high, after the Russian aggression in Crimea, was 2174. It closed the week at 2088.
The best trades of the week in the daily report was in May Silver for Monday, which stated, "Aggressive traders are also long with a stop-loss on a close below 1975 covering 2/3 of these longs for healthy profits last week. Let's still cover the final third at 2150 or better and go short with a stop-loss on a close above 2207." The high, after the Russian aggression in Crimea, was 2174. It closed the week at 2088.
Short-Term Geocosmics
The cosmic drama may be over now for a couple of weeks. But next on the horizon is the biggest celestial grouping of the year: the Mars-Jupiter-Uranus-Pluto grand cardinal cross, which enters its most potent period of influence March 29-April 25. Everything until then is either just a prelude to the main event, or else the main event has already started and just keeps increasing its intensity until it reaches a climax around that time.
Of interest to traders will be the ingress of heliocentric Mercury into Sagittarius, March 13-25. This period typically witnesses several financial markets making large price swings. These swings can actually begin up to a week before. There will be a mutable full moon on March 16 as well, which is near the start of the heliocentric Mercury in Sagittarius time. That will likely magnify the amplitude of price swings, especially in precious metals and currencies.
Longer-Term Thoughts
"How we will fight depends on the decisions of our leadership. If necessary, we will go with force. If you want peace, you must prepare for war."
- Taras Yurkiv, 35, from the eastern city of Lviv, Ukraine, CNBC, March 7, 2014
"If Putin returns Crimea to Russia without blood, he will go down in history as great, and there is nothing you can do about that." … According to new data released Thursday, Mr. Putin's approval rating climbed to two-year highs over the weekend… the apparently broad support or Mr. Putin's moves reflect, in part, the impact of state media, which dominate the airwaves in Russia…
- "Crimea Push Gives Putin a Bump in Popularity," Paul Sonne, Wall Street Journal, March 7, 2014. The quote within is from Kseniya Sobchak, a Russian television anchor.
When did this sudden escalation of tensions between Russia and the rest of world begin? How and when will it end? And how does it relate to Mundane Astrology?
The announcement of the Russian occupation of Crimea (which is denied by the Russian leadership) appears to have taken place within hours of Mars turning retrograde on March 1. Mars is the planetary principle of war, or the threat of war, and Aries is the sign associated with the same. Uranus, planet of disrupting the status quo (among many other things) is serving its normal 7-8 year journey through each sign of the zodiac, currently in Aries (2010-2018). Uranus in Aries is typically a time of aggressive, combative tendencies in the world. It happens that Uranus transits through Aries every 84 years.
Together, Uranus and Aries can highlight militaristic, brutal, defiant, and ruthless behavior, such as taking over a territory without the consent of its people. That can be even more exaggerated with Pluto in square to Uranus these days (2012-2015). In a positive expression, it can be a time of brilliant new thought, discoveries in scientific advancement, and individual records in sports. It can be a dualistic expression of very primitive, primal, and egocentric urges where "might is right," or it can be very modern and progressive thought where such Neanderthal behaviors as violence and force are castigated by the world. With Pluto in Capricorn at the same time, it is the classic conflict between the old and the new. It is also the clash of "power grabs" by repressive governments, versus the cry for freedom by the masses who oppose the oppression of their expression by their leaders.
In other words, we live in a very volatile time where such outbreaks of revolutionary and oppressive urges are magnified. War is always a possibility under such cosmic conditions.
When a planet turns retrograde, its principles are highlighted, especially at the time the retrograde begins. Mars is retrograde from March 1-May 20, or approximately 80 days. In the study of astrology, there is a technique known as "secondary progressions," where each day of life equals one year of life. Thus, when Mars turns retrograde by progression, the Mars principle begins a retreat for about 80 years. In the United States chart, Mars went retrograde by progression in 2008. Its retreat from military superiority in the world began then. From a military superpower, the leadership of America has steadily moved more in the direction of becoming a diplomatic superpower, searching for ways to induce world peace. And that movement is likely to continue for at least the next 20 years as the USA progressed Sun is also in Pisces, another sign ruling the urge for peace. The greatest tests to this Martian reversal are likely to take place in the first one-sixth of this progressed Mars retrograde period (through 2022).
One other thing to note about transiting Mars retrograde is that whoever initiates war and military action at the time, is usually the loser. It does not behoove the USA too start any wars now. It does not behoove Russia to start a military conflict now, but apparently they just did, which implies they stand to lose this fight in the end. The Ukrainian conflict does not bode well for the future of Russia, based on starting a conflict as Mars turned retrograde. I realize this is contrary to the analysis of political experts, who tote the line that nothing can stop Russia from doing what it wants in the Ukraine. My understanding of Mundane Astrology says just the opposite. This is not likely to turn out well for Russia on many levels.
Vladimir Putin is a Libra. Mars is turning retrograde in Libra, his Sun sign. Mars is in its detriment in Libra, which means it does not have an easy road to success when it exhibits its negative qualities (aggression, arguments, ruthlessness, and disinterest in cooperation). As a Libra, the natural course of action leading to success for Putin is as a peacemaker and diplomat. One succeeds when he follows the path indicated by the Sun. The path towards increasing aggression is the opposite for a Libran: as an aggressor, he runs into many more complications and obstacles towards success than he ever imagined.
This goes for all Librans now. It also goes for all Libran countries, like China. Libra is symbolized by the scales of balance, which are also the scales of justice. When Librans fall out of balance with the sense of justice and acceptance within the world around them, it exposes the darker side of their nature. It takes a long time to recover the glamor and acceptance they once knew. They often turn bitter and nastier in the process. There is a lot at stake right now for Putin, for Russia, and of course, for all of us, as Mars starts its retrograde journey through Libra, which is normally a sign of peace and harmony. Mars, however, is an urge opposite that of peace and harmony. Libra is the principle of "we" or "us." Mars is the principle of "me, myself." With Mars retrograde in Libra, be careful of those who will couch their actions in terms of "we" or "us," when really it is all about "me" and "myself." Sometimes it is as simple as "If you want peace, you must prepare for war."
These are the best Market Timers of 2013
Our Golden Medal is for: Raymond Merriman of the Merriman Market Analyst, Inc. in Farmington Hills, MI. Ray won convincingly by mentioning all 15 reversal dates that MTD published in in 2013;
The Silver Medal goes to: Robin Handler of Handler & Associates, Inc - Robin mentioned 12 out of 15 reversal dates;
Bronze medals go to: Ted Phillips of Astro Advisory Services, Inc in Malibu, CA and Norm Winski of Astro Trend in Naples, FL and to Daniel Ciuntuc of Dharmik Market Timing in Iasi, Romania. Read more here>>
Announcements
Ranking most Clearest Forecasts in Market Timing Digest February

The best contributors to MTD February's clear forecasts for Stocks & Gold, in alphabetical order. Read more here>>

Last week, Market Timing Digest March 2014 came out. MTD is an overview of famous newsletters from the world's top Financial Astrologers. Read more here>>

MMA's weekly and daily reports have been extremely accurate and profitable over the past several weeks, especially in equity indices, crude oil, and precious metals. If you are an active short-term trader, or even if you are an investor who likes to keep up with our current thoughts on financial markets, you may be interested in our Weekly or Daily Market reports. It is the only way I keep in touch with traders on a daily or weekly basis. These reports give in-depth analysis of the DJIA, S&P and NASDAQ futures, Euro currency (cash and futures), Dollar/Yen cash and Yen futures, Euro-Yen cash, T-Notes, Crude Oil, Soybeans, Gold and Silver, plus GLD and SLV (the Gold and Silver ETF's). Both reports provide trading strategies and recommendations for position traders as well as for shorter-term aggressive traders. Subscription to the daily report also includes the weekly report.


The Forecast 2014 Book and Vooruitzichten 2014 are out!
The Forecast 2014 Book covers the second Cardinal Climax peak period, which is in effect August 2013 through April 2014. It discusses the world and national outlook for the economy and politics, the collective psychology, "hot" times during the year to watch, as well as our long-term and yearly outlook for U.S. stock indices, Gold, Silver, Treasuries and interest rates, Currencies, Crude Oil, Weather, and Grain markets. It is available as a print edition or e-book. Read more here>>
Disclaimer & State of Purpose
The purpose of this column is not to predict the future movement of various financial markets. However, that is the purpose of the Schogt Market Timing & MMA (Merriman Market Analyst) subscription services. This column is not a subscription service. It is a free service, except in those cases where a fee may be assessed to cover the cost of translating this column from English into a non-English language.
This weekly report is written with the intent to educate the reader on the relationship between astrological factors and collective human activities as they are happening. In this regard, this report will oftentimes report what happened in various stock and financial markets throughout the world in the past week, and discuss that movement in light of the geocosmic signatures that were in effect. It will then identify the geocosmic factors that will be in effect in the next week, or even month, or even years, and the author's understanding of how these signatures will likely affect human activity in the times to come.
The author (Merriman) will do this from a perspective of a cycle's analyst looking at the military, political, economic, and even financial markets of the world. It is possible that some forecasts will be made based on these factors. However, the primary goal is to both educate and alert the reader as to the psychological climate we are in, from an astrological perspective. The hope is that it will help the reader understand these psychological dynamics that underlie (or coincide with) the news events and hence financial markets of the day.
No guarantee as to the accuracy of this report is being made here. Any decisions in financial markets are solely the responsibility of the reader, and neither the author nor the publishers assume any responsibility at all for those individual decisions. Reader should understand that futures and options trading are considered high risk.