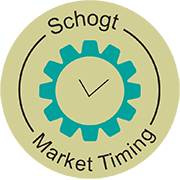 Print
The preview goes to Members by email for FREE. Join us today!
We will not share your email address with others.
Review
The current transit of Mercury retrograde will come to an end this Tuesday, July 1. Like most Mercury retrograde periods, this one was a real head scratcher. You never really know what to expect when the ephemeral road runner takes a sudden detour down a path you didn't even know existed. You blink hard (but not long) and think something like, "Where did this come from?" Or, "Where is this going to lead?" Or, "Holy moly, what next?" These twists and turns were of course most evident during the past three weeks in the U.S. government (see Longer-Term Thoughts). But it was also a world of divergences in financial markets.
In Europe, stock indices were mostly down all week after reaching cycle highs June 20 in the German DAX and AEX. The Zurich SMI Index formed its multi-year high on June 11, our three-star critical reversal date, while the London FTSE topped out on May15. This created a case of regional intermarket bearish divergence off the June 20 high. All fell throughout most of the last week.
However, it was different story in many Far Eastern markets. China's Shanghai Composite the Hang Seng of China both bottomed on June 20 and then proceeded to rally all of last week. Australia's All Ordinaries also rallied in to the end of the week. India's Sensex index topped out June 11 (MMA's three-star critical reversal date again), then fell hard into June 23, but then moved sideways the rest of the week. Japan's Nikkei Index, on the other hand, behaved like the European equity markets. It made a major cycle crest on Monday, June 23, and then sold off the rest of the week.
In the Americas, the S&P nearby futures made a new all-time on Tuesday, June 24, while the NASDAQ Composite kissed the 4400 mark the same day (and again on Friday, June 27) for the first time since 2000. The DJIA tried to make a new all-time high the same day, but fell short by about 9 points. Each of these markets then sold off into Thursday, all but the NASDAQ closing lower on the week, for yet another case of regional intermarket bearish divergence.
Will these bearish intermarket divergence signals mean anything under Mercury retrograde? No one knows for certain, for this is a time when charting and technical signals are often unreliable. It may take another two weeks to know for sure – just in time for changes in direction with both Uranus and Saturn on July 20-21. Those planetary changes in direction (as seen from Earth) are even more powerful (and dangerous) than Mercury.
Amidst this decline in many stock indices, Gold and Silver held most of their gains from the prior week. Crude Oil, on the other hand, gave back a good chunk of its gains from the week before. So which way will the Road Runner veer off to this week? It will be a holiday week in the United States. Market will be closed in observance of the July 4 Independence Day.
Best Trade of the Week
As Mercury is retrograde, we do not make new recommendations to position traders as a rule. We do for aggressive short-term traders. Last week's the weekly report for the DJIA advised, "Aggressive traders … (may) return to the short side on a rally to 16,850-16,900, with a stop-loss on a close above 16,978 or daily resistance, depending on your risk allowance." The high that day was 16,883. It fell to 16,746 on Thursday. It closed the week at 16,851, so it's too early to determine if this trade will end up as the best trade of last week.
Short-Term Geocosmics
The next several weeks may be like living inside a pinball machine. Between June 26 and August 9, there are no less than 20 important geocosmic signatures unfolding. Just when you thought matters might be settling down after Mercury turns direct on July 1, along comes the Sun to form a T-square with the seemingly never-ending Uranus-Pluto waxing square, July 4-8. But that is only a prelude to what will happen July 16-21, when first Jupiter moves out of Cancer and into Leo, followed by the Sun square Mars on July 19, and then Saturn and Uranus both changing direction July 20-21. That's like coming in from a torrential rain storm to find you left your stove on and now your kitchen is on fire. Well, OK, maybe not that bad. Maybe your landlord announces he has sold the house you rent and now you have to pack up and leave. Well, maybe not that bad, either. Maybe you made a deal to change your job and your new employer informs you that he changed his/her mind. The position is not open after all. Wait a minute! Can't something good happen here? Sure. Your old computer or cell phone stops working and you find a great new computer/cell phone to replace it at a good price. But you still have to load all your old contacts by hand because you lost the address files of the former ones. But the new computer/phone looks good and works great!
The point is this: the expectations of the political and financial world can be tossed out this month of July and even into August. Even though Mercury has turned direct, there are still a boatload of sudden surprises and uprisings ahead that will likely necessitate a change of outlook and strategy. The influence of Mercury is morphing into a Saturn-Uranus mismatch. It's a clash between the old and new, the progressives and conservatives, manufacturing versus technology, the desire for peace versus the primal urge for conflict, control, and dominance. Equity markets are prone to upheavals during such bouts of cosmic thunder. Support zones could break down.
Longer-Term Thoughts
Where do you start with the avalanche of news that continually pours on to this poor President? As Mundane and Financial Astrologers, we know that under hard Neptune transiting aspects to your natal chart, you are either a masochist or convinced you are a victim of other people's wishes to ruin you. That is, if you don't live under a delusionary cloud that you are really a god disguised as a mortal being doing the work of some higher mind, if there is a mind higher than your own. I mean, under Neptune, you have to be careful of everything you do and say, lest you are prepared to see everything you touch turn from gold into lead… and it weighs so heavily on you when those "phony scandals" continue to just happen out of nowhere.
So here is the week that went by for our besieged president, who is under a transiting Neptune T-square to his natal Moon square Pluto. He wakes up early last week to find that both Iran and Syria are attacking ISIS, the new terrorist organization that is overtaking Iraq. He - not Syria and Iran - is supposed to be rescuing Iraq! Or at least he is supposed to be cobbling the rescue of Baghdad with USA allies before the ISIS forces run it over. But who comes in first? Iran and Syria, two nations that have been the source of untold troubles for the USA since… well, certainly since Obama became president. First it was Russia coming to his rescue when he drew the "red line in the sand" over Syria's chemical weapons last year. Now it's Syria and Iran coming to rescue while he tries to figure out how to save Baghdad from the ISIS terrorists. He must be asking: "Where are my friends? Or is the enemy of my enemy my real friend?"
Maybe Hillary Clinton is his friend. But wait a minute! On Friday, CNBC.com reports that "A new book claims that former Secretary of State and potential presidential hopeful Hillary Clinton called President Barack Obama 'incompetent and feckless.' The book quoted Clinton as adding: 'The thing with Obama is that he can't be bothered, and there is no hand on the tiller half the time. That's the story of the Obama presidency. No hand on the f–king tiller.' Clinton served as Obama's Secretary of State until February 2013." How does that go again? The enemy of my enemy is my friend… but who is my friend? Under Neptune, can you trust anyone? Does anyone trust you anymore?
Ah, but maybe his friend John Boehner (Speaker of the House) will come to his rescue. Let's see, what had Boehner done for the president last week? Oh yes. He initiated a law suit against the President for "… trampling on the separation of powers" between the executive and legislative branches. Obama bears responsibility for "aggressive unilateralism." He doesn't allow Congress to do its job (as if Congress really tries to do its job in any sort of bipartisan way). For instance, Obama has unilaterally made 38 changes in the Affordable Health Care Act without legislative approval, and well, you can't just rewrite the laws that Congress passed without Congressional consent. Can you? It depends upon whose world you live in.
Well, maybe the Supreme Court of the Land will come to the rescue, for after all, anyone undergoing such a Neptune deluge need someone to come to the rescue (or someone they can rescue). But no, the Supremes also passed down an important decision this week when they determined that Mr. Obama exceeded his authority. The main headline in Friday's Wall Street Journal blared out, "High Court Curbs Presidential Power."
Well maybe the IRS can help. No, better not go there. All the emails of Lois Lerner that Congress had subpoenaed have all of sudden disappeared in a computer crash and can't be revered. Or so the IRS said last week, after just a couple of months ago stating they would be handed over by now. How could these records suddenly disappear like that? What would happen if you told the IRS that your records that they requested just disappeared? Well, that is life with Neptune. Nothing is as it seems, if it even exists at all. But suspicion… that does exist in the wake of it all. I mean, does anyone believe there is not even a "smidgen of corruption" here? You have to be under the influence of Neptune to think this is even somewhat believable now.
Ah, but there are always the friends in Europe, like Germany. But … oops... last week the German government ended its contract with Verizon because of security concerns. Verizon was one of the companies providing data to the NSA's cyber spying efforts. According to Friday's Wall Street Journal, the Germans had "… concerns about network security, one of the most concrete signs yet that disclosures about U.S. spying were hurting American technology companies overseas." The NSA had spied on German Chancellor Angela Markel, a no-no to the Germans. Heck, it's a no-no to the Americans, too, who learned that their phone conversations and emails had been collected by NSA, a practice which Obama changed, but defended at the same time. And that's one of the problems oftentimes under Neptune transits: you strive to do the right thing, to say the right things, but for some reason, the words don't comply with the actions.
Ah, well. At least the economy is going well, and people vote by their pocketbooks, right? But, oh no… last week's economic reports showed that the USA economy contracted at a very surprising rate of -2.9%, its worst performance since early 2009! And inflation spiked up to its highest level since October 2012! How did that suddenly happen? Let me see now… prices are going up, but people are not buying goods and workers are not producing… I know! It must be an aberration! Isn't that the hallmark of Neptune? It's all an aberration. Everything is fine. Go out and have fun. Enjoy life... at least until Uranus and Saturn change directions together July 20-21. Then you can wake up and deal with reality - maybe a new reality - if it's not too late. Or even if it is, there is an old saying: "Better late than never." I think someone with an active Neptune must have made that one up, too.
In the meantime, do not expect the U.S. government scandals to abate. Yet there is a silver lining in the heavens for the president. Jupiter goes into Leo on July 16, and he is a Leo sun sign. That portends a favorable year for all Leos. There will be opportunities to rebound and claim new gains. But there is one catch. If you go too far over the boundaries with Jupiter, gains quickly evaporate into larger losses. This is especially if you are still struggling with the trust issues of Neptune. And even more so if the country is still struggling with transiting Uranus-Pluto forming a grand square to its natal Sun (President) and Saturn (government). It's a recipe for big changes.
Announcements
The monthly edition of the MMA Cycles Report,it's Dutch translation with AEX, MMA Japanese Cycles Report and the MMA European Cycles Report came out last week. The monthly MMA Cycles Report covers the outlook for U.S. stock indices, Gold, Silver, Treasuries, Currencies (Euro and Swiss Franc), Crude Oil and Soybeans over the next several weeks and months. The MMA Japan Cycles report covers the Nikkei, JGB Bonds, and the Dollar-Yen. The MMA European Cycles Report covers the German DAX, Swiss SMI, and Netherlands AEX.

NEW!!!! The Forecast 2014 Book is now available at a reduced price of $35.00 / € 25.00 while supplies last

For the results so far, check out the Forecast 2014 Scorecard here.
The critical reversal dates listed for financial markets have also been impressive. Several have been 100% accurate as of June 20, with hits on the high and low of the year in many of the markets analyzed. MarketTiming.nl also makes an additional offer now of a complimentary copy of the 2014 Book to anyone who takes out a one-year subscription to an MMA subscription report by July 25. There is still plenty of time left in 2014 to benefit from this year's edition, and several more critical reversal dates ahead. To take advantage of this offer, just order the 1 year Subscription of your choice and the book will be shipped to your mail address shortly.
Read more here>>

MMA's weekly and daily reports continue to be extremely accurate and profitable over the past several weeks, especially in equity indices, precious metals, Treasuries, and soybeans. If you are an active short-term trader, or even if you are an investor who likes to keep up with our current thoughts on financial markets, you may be interested in our Weekly or Daily Market reports. It is the only way I keep in touch with traders on a daily or weekly basis. These reports give in-depth analysis of the DJIA, S&P and NASDAQ futures, Euro currency (cash and futures), Dollar/Yen cash and Yen futures, Euro-Yen cash, T-Notes, Crude Oil, Soybeans, Gold and Silver, plus GLD and SLV (the Gold and Silver ETF's). Both reports provide trading strategies and recommendations for position traders as well as for shorter-term aggressive traders. Subscription to the daily report also includes the weekly report.

Have you checked out Gabriella Mittelman from Israel's amazing reseach on Mars and the Euro yet? She's part of the World-wide Platform for Financial Astrology and newletter Market Timing Digest that comes out in 3-4 issues per month. Monthly editions provide a clear monthly summary of the median month forecast for stock markets, the price of Gold and Euro/Dollar. Using the Merriman Market Timing Method, the Updates help guide readers through the rest of the month with trading recommendations and Model Portfolio. Read more here >>
For last month's best analysts read more here>>

The first year of MMTA classes (the Merriman Market Timing Academy) is also available! The courses (all 4 together, or separately) are available via our LMS website-uploadable venue (no postage), or in DVD, to those who wish to become students of MMA's methodology. Each course comes with a full workbook (90-130 pages each). For a complete description of these courses – and those yet to come – please call our office in Netherlands, at ++31 (2) 294 415 917.
Disclaimer & State of Purpose
The purpose of this column is not to predict the future movement of various financial markets. However, that is the purpose of the Schogt Market Timing & MMA (Merriman Market Analyst) subscription services. This column is not a subscription service. It is a free service, except in those cases where a fee may be assessed to cover the cost of translating this column from English into a non-English language.
This weekly report is written with the intent to educate the reader on the relationship between astrological factors and collective human activities as they are happening. In this regard, this report will oftentimes report what happened in various stock and financial markets throughout the world in the past week, and discuss that movement in light of the geocosmic signatures that were in effect. It will then identify the geocosmic factors that will be in effect in the next week, or even month, or even years, and the author's understanding of how these signatures will likely affect human activity in the times to come.
The author (Merriman) will do this from a perspective of a cycle's analyst looking at the military, political, economic, and even financial markets of the world. It is possible that some forecasts will be made based on these factors. However, the primary goal is to both educate and alert the reader as to the psychological climate we are in, from an astrological perspective. The hope is that it will help the reader understand these psychological dynamics that underlie (or coincide with) the news events and hence financial markets of the day.
No guarantee as to the accuracy of this report is being made here. Any decisions in financial markets are solely the responsibility of the reader, and neither the author nor the publishers assume any responsibility at all for those individual decisions. Reader should understand that futures and options trading are considered high risk.