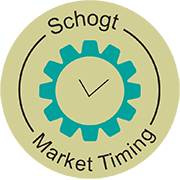 Print
The preview goes to Members by email for FREE. Join us today!
We will not share your email address with others.
Review
Stock markets around the world were mostly up last week, but there were some notable divergences and other Mercury retrograde quirks. However, the bigger story was Fed Chair Janet Yellen's commitment that interest rates will remain low through 2016, even though inflation is starting to uptick. On that note, Gold and Silver, along with Crude Oil prices, soared. Silver tested $21.00/ounce on Friday, a level not seen since March 18. Gold hit 1322.50, its highest mark since April 16. Crude Oil exploded to $107.73/barrel for the first time since September 2013. Ms. Yellen didn't seem too worried about inflation, but here is the thing: once inflation starts, it will be hard to turn back easily. Commodities traders know this. It happened in the 1970's, and like it or not, we are back to many of the political and economic conditions that existed in the 1970's. For Americans, it was a lost decade, and even though stocks are being artificially held up by the interventionist policies of the Federal Reserve, the average worker is working less, making less, and saving less than he/she has in previous "recoveries."
In Europe, the DAX soared to a new all-time on Friday and the Netherlands AEX rallied to its highest level in six years. However, neither the London FTSE nor the Zurich SMI could do the same, which presents a case of intermarket bearish divergence in that region.
In Asia and the Pacific Rim, the Japanese Nikkei performed well, rising to its highest mark since January 24. The Russian MICEX index also did very well, touching 1568 on Thursday, a nice 32% gain since its low of 1182 on March 14 when the world believed Russia was on the eve of destruction. Of course, much of its recent gains in equity values can be attributed to the recent gains in Crude Oil prices associated with the civil war unfolding in Iraq. Yet other markets in this region did not perform so well. In China, for instance, the Chinese Shanghai Composite Index is testing multi-year lows again.
The Americas were a tale of two continents as well. The Dow Jones Industrial Average and S&P index rallied to new all-time highs by Friday, but not by much. The NASDAQ Composite rose to a new 14-year high, but just barely – by one point above its high of early March. Brazil's Bovespa index continues appreciating while the world soccer matches take place there. However, in Argentina, the equity markets fell hard last week. On June 10, the Merval index was at a historic high of 8547. By June 17, one week later, it was down to 7043 before recovering some of those losses by Friday's close.
But come on…. its Mercury retrograde (June 7-July 1). We don't expect all countries to march in step with one another. That would too easy. And one thing the Trickster detests is… simplicity. It is almost like Neptune on stimulants. The more chaos and uncertainty, the better the trip. The only problem is, oh man, what a hangover to follow.
Best Trade of the Week
There is not much to report on our best new trades of the week on the weekly, as it is still too early to tell. The weekly report on T-Notes advised, "Aggressive traders are flat and may buy at 124/03-124/08, with a stop-loss on a close below 123/14." The low was 123/25 and the close was 124/12. Our major positions are the longs in currencies.
The best trades of the week in the daily reports were in Gold. Tuesday's report stated, "Aggressive traders for Monday were advised, 'Let's get out of remaining long positions at 1278-1281 and sell short with a stop-loss on a close above 1289.' OK, we got that, but I am not happy being short. Let's cover and go back long at 1265 +/- 2 with a stop-loss on a close below 1250." So for the week, we made excellent profits on Monday by exiting longs at 1278-1281, and going short there. We then made excellent profits the next day by exiting shorts at 1265 +/- 2 (the low was 1258) and going long again. By Thursday, Gold was trading above 1320.
Short-Term Geocosmics
It's a lot about Mercury these days. Mercury is retrograde, which usually means markets will seesaw back and forth every 1-4 days, although new cycle highs or lows can be seen along the way, especially close to the midpoint of that transit. That midpoint was June 19.
In addition to Mercury retrograde, we also observe that the heliocentric position of Mercury (which never goes retrograde) is ending its transit through the sign of Sagittarius (June 9-21). This is typically a time when the Dollar falls and precious metals rise sharply. We were not disappointed this time, as Gold soared from a low of 1240 in early June to a high of 1322.50 on Friday. Silver likewise rose from 18.67 on June 5 to nearly 21.00 on Friday, June 20.
However, all that could change now as heliocentric Mercury leaves the wild, wild, western sign of Sagittarius the mustang, for the cautious and conservative sign of Capricorn, the mountain goat. As if that were not enough, the earth will now change seasons. The summer solstice begins on Saturday, June 21, at 6:50 AM (EDT). Earth is transiting from the wild and crazy sign of the brilliant Gemini, often too clever for its own good, to the "I only want the sure thing" sign of Cancer. Gemini loves risks, while Cancer loves only certainty.
But there will be no certainty when the Sun is in Cancer for a while, not as long as Uranus and Pluto continue to T-square it from Aries and Capricorn (through 2018). The Sun will form a close T-square to those powerhouses July 1-4. In the meantime, Mars will be in opposition to Uranus this week, on June 25. That is one of the more volatile aspects for human experience, not to mention financial markets. It can coincide with upheavals of earth and nature, accidents in travel, threats from terrorists or others who might experience a temporary but dangerous outburst of personal rage leading to violence, and extreme market fluctuation. This is not likely to be a mellow Sun transit through Cancer. And it is all setting up for a potentially big rally in precious metals when it advances into Leo in late July, perhaps lasting into the autumn months.
Longer-Term Thoughts
Humpty Dumpty sat on the wall
Humpty Dumpty had a great fall
All the King's horses and all the King's men
Couldn't put Humpty Dumpty together again
- Nursery Rhyme, Mother Goose
Whether you are a Democrat, Liberal, Progressive, Republican, Conservative, Tea Partier, or Independent living in the USA, you cannot help but be stunned at the fall from atop the wall that President Barack Hussein Obama has undergone since the transit of Neptune and Chiron began forming a powerful T-square to his natal Moon (in Gemini) square Pluto (in Virgo) in March 2013. Every decision he makes, every statement he utters, every denial he attempts, in order to dismiss the severity of the collective concern, has turned into a public relations disaster. Every bit of advice he takes from his staff, and every effort his staff makes to reinterpret or reinvent the critical situation, has boomeranged on him, too. Nothing turns out as it should, and in the process, new polls show his approval rating and trustworthiness falling further and further.
Back in February 2013, Obama's favorable approval ratings were nearly 60%. Today, the percentage of Americans who disapprove of his job performance is nearly 60%. This is one of the many correlations to a hard transiting Neptune aspect that one can go through – scandals and loss of trust by those who previously loved and adored you. However, there is more to Neptune than that. There is the characteristic of becoming "invisible," or "non-consequential" in the eyes of others, and the theme of withdrawal and wish to escape in the eyes of the person undergoing these aspects. These characteristics are perhaps the most worrisome to citizens of a country whose leadership is undergoing these major life-altering transits.
How bad has it become for Mr. Obama and how bad can it get? In Thursday's Wall Street Journal (June 19), in an article titled "The High Price of Obama Fatigue," columnist Daniel Henninger writes, "The world is slipping beyond President Obama's control, or interest. From here on out, it – and we – are in God's hands… Meanwhile, the Obama domestic presidency is entering its Lois Lerner phase. The Internal Revenue Service says it lost Ms. Lerner's hard drive with emails relevant to its audits of numerous conservative citizens groups… the IRS tea-party audit isn't Watergate. It's worse than Watergate… The Watergate break-in was the professionals of the party going after the party professionals of the party out of power. The IRS scandal is the party in power going after the most average Americans imaginable." Does this not sound like Pluto in opposition to the USA Sun (its leader), square its natal Saturn? Does it not sound like a transiting Neptune (disappearance) in opposition to the president's natal Pluto (power), and square his natal Moon (reputation)?
As Mundane Astrologers look at the transits to the charts of the USA and President Obama, they probably see signs of relief. After all, Uranus in Aries is making a trine to Obama's natal Sun. That can indicate renewed attraction. Next month, Jupiter will enter his sun sign of Leo, a 12-year cosmic cycle that lasts about one year, a personal cycle astrologers generally believe portends great success. But will it be enough to undo the inner and outer trajectory of Obama's collapse and his "fatiguing" influence on the life of ordinary United States citizens, as depicted by the T-square of Neptune to his natal Moon–Pluto square, and the continuing grand square formed to the USA's Sun-Saturn square by transiting Uranus-Pluto square?
Or, stated another way, is it possible for all the King's horses and all the King's men to put Humpty Dumpty together again? Or has the shell been irreversibly broken?
Announcements
The monthly edition of the MMA Cycles Report will be released Monday night to all subscribers of that report. The MMA Japanese Cycles Report and the MMA European Cycles Report will be issued on Wednesday, June 25. The monthly MMA Cycles Report covers the outlook for U.S. stock indices, Gold, Silver, Treasuries, Currencies (Euro and Swiss Franc), Crude Oil and Soybeans over the next several weeks and months. The MMA Japan Cycles report covers the Nikkei, JGB Bonds, and the Dollar-Yen. The MMA European Cycles Report covers the German DAX, Swiss SMI, and Netherlands AEX. For further information and subscription, please go to MMA Cycles Report.

MMA's weekly and daily reports continue to be extremely accurate and profitable over the past several weeks, especially in equity indices, precious metals, Treasuries, and soybeans. If you are an active short-term trader, or even if you are an investor who likes to keep up with our current thoughts on financial markets, you may be interested in our Weekly or Daily Market reports. It is the only way I keep in touch with traders on a daily or weekly basis. These reports give in-depth analysis of the DJIA, S&P and NASDAQ futures, Euro currency (cash and futures), Dollar/Yen cash and Yen futures, Euro-Yen cash, T-Notes, Crude Oil, Soybeans, Gold and Silver, plus GLD and SLV (the Gold and Silver ETF's). Both reports provide trading strategies and recommendations for position traders as well as for shorter-term aggressive traders. Subscription to the daily report also includes the weekly report.

Have you checked out Gabriella Mittelman from Israel's amazing reseach on Mars and the Euro yet? She's part of the World-wide Platform for Financial Astrology and newletter Market Timing Digest that comes out in 3-4 issues per month. Monthly editions provide a clear monthly summary of the median month forecast for stock markets, the price of Gold and Euro/Dollar. Using the Merriman Market Timing Method, the Updates help guide readers through the rest of the month with trading recommendations and Model Portfolio. Read more here >>
For last month's best analysts read more here>>

The Special Silver Report with long-term views will be sent for free to any new subscribers to the monthly MMA Cycles Report, covering the outlook for U.S. stock indices, Gold, Silver, Treasuries, Currencies (Euro and Swiss Franc), Crude Oil and Soybeans, MMA Janpan Cycles Report covering the Nikkei, JGB Bonds, and the Dollar-Yen, the daily report and the weekly report.

Course 5 of the MMTA (Merriman Market Timing Academy) was a great success! This course, titled "Trading and Investing Planning: Combining Market Timing Studies and Price Objective Calculations," was held March 24-27, 2014, in Troy, Michigan. This course focused on several topics. The first was the development of a weekly and daily trading plan, based on cycles, geocosmic signatures, and solar-lunar combinations. Real-time strategies took place every morning and at the end of the trading day. Then, longer-term market cycles, longer-term planetary cycles, and calculations of price objective targets for long-term cycle tops and bottoms, along with their patterns and sub-cycles were addressed. From there, the lessons moved into intermediate- and shorter-term price calculations. The DVD and LMS (on line version) of the course will be available at the end of April, via MMTA>> and via us. The cost of this 4-day course is $3600.

MMTA Course 6 will take place June 2-5, 2014, also at the Michigan State University Management Education Center (MEC) in Troy, Michigan. This course will focus on short-term calculations of daily and weekly support/resistance, and trading plans to go with it. These plans will combine our knowledge of market timing tools, including cycles, geocosmic critical reversal dates, and solar-0lunar combinations. For more information, please call us at ++31 294 415 917, or contact us by email.

The first year of MMTA classes (the Merriman Market Timing Academy) is also available! The courses (all 4 together, or separately) are available via our LMS website-uploadable venue (no postage), or in DVD, to those who wish to become students of MMA's methodology. Each course comes with a full workbook (90-130 pages each). For a complete description of these courses – and those yet to come – please call our office in Netherlands, at ++31 (2) 294 415 917.