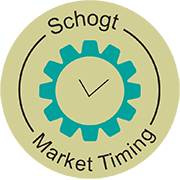 Print
The preview goes to Members by email for FREE. Join us today!
Your email address will not be shared with any other party.
Review and Preview
It did it again. Just like it did the last time in mid-October. Right in the middle of its retrograde motion, the "Trickster" – Mercury retrograde - suddenly reversed. Actually, the stock market suddenly reversed, right in the middle of the Mercury retrograde time band (January 21-February 11). In fact, the pattern preceding this primary cycle low and reversal on February 2 (first trading after the February 1 midpoint) was very similar to the weeks leading up to the last primary cycle low and reversal on October 15, 2014 – which just happened to be the midpoint of that Mercury retrograde series. Now we have to see if the pattern continues. If so, the DJIA and other world stock indices would make new multi-year or all-time highs. If not, then this market is in trouble, heading into the most intense geocosmic time band of the year, February 22-March 17 (see Longer-Term Thoughts).
The stock market was not the only financial market that did well last week. Crude Oil also performed well. But Gold, Silver and currencies against the U.S. Dollar fell hard on Friday. Jupiter just doesn't like Gold. It baffles me as to why Zeus and Apollo can't get along, but it has been that way for decades – maybe centuries. The Sun and Jupiter formed a big opposition on Friday, Up until then, some currencies (like the British Pound), appeared to be starting new primary cycles after weeks of bearish price activity. It is still fitting well with the scenario described in the Forecast 2015 Book.
Best trades of the week
There were no new positions initiated on the weekly program last week with Mercury retrograde.
The best trade in the daily report was in the S&P e-mini contract (ESH). Wednesday's report advised, "Position traders are flat and may enter at any time now, with a stop-loss on a close below 1973. Maybe wait and see if you can get long back below 2030-2035… Aggressive traders are flat and may look to buy at 2030-2035 with a stop-loss on a close below 2000 or 1973, depending on risk allowance." The low that day was 2022.75. By Friday, it was up to 2068 and closed at 2053. The next day, traders of March T-Notes were advised, "Aggressive traders are flat and may sell short into the new bearish crossover zone (130/18-130/20) with a stop-loss on a close above 131/05." The high that day was 130/20. But Friday, it was down to 128/17 and closed at 128/23.
Short-Term Geocosmics
Last Monday's low (February 2) in world stock indices was a combination of Venus square Saturn on January 30 (Friday) and the Mercury retrograde midpoint (weekend of Jan 31-Feb 1). It also relates to the Sun in opposition to Jupiter, a huge level 1 geocosmic signature that has a 75% historical correlation to primary or greater cycles in U.S. stocks within 10 trading days. Last Monday was only four trading days before that signature. It might be coinciding with a primary cycle crest or re-test of the former all-time high.
This week's most notable cosmic event will be Mercury returning to its direct motion on February 11. Like the retrograde date itself, February 11 will coincide with both the Sun and Mercury in air signs, a combination we have shown before to relate to highs, followed by sharp declines, in world stock prices. The decline may or may not be immediate. Often it starts one month before the retrograde period, which would coincide with the all-time high so far on December 26. That may not happen this time as we are just beginning a new primary cycle. The start of all primary cycles is bullish. Still, we would anticipate another sharp – even sharper – decline once this rally ends. We will be most attentive to the period of February 22-March 17 (see below).
Longer-term thoughts
Societe Generale's notoriously bearish strategist, Albert Edwards, has warned that the deflation threat currently dogging the euro zone is greater in the U.S. and that equity markets will soon be "ripped to smithereens…. The deflationary fault line on which the U.S. sits is every bit as precarious as that of the euro zone, but is being disguised." Matt Clinch, www.CNBC.com February 5, 2015.
Looking a little ahead into the future, we want to prepare ourselves for the period around March 5, +/- 2 weeks. This will be the most intense time band of the year because it contain so many important geocosmic signatures. There will be a total of 14 aspects and planetary stations unfolding between February 22 and March 17, including the seventh and final waxing square between Uranus and Pluto. As discussed many times previously in this column, this 33-month Uranus/Pluto square is the most prolonged and arguably challenging hard aspect of our lifetime. This last passage is shaping up to be as critical as any of the previous six passages since June 2012. During this same 23-day period, both Venus and Mars will conjunct one another and Uranus, in square aspect to Pluto. That's like a great new love affair – that suddenly goes bad when you wake up and find out who this person really is without the makeup and other pretentions.
What does this mean to us who aren't in love affairs with financial markets or world leaders? With Uranus involved, no one can predict with certainty what will happen, for Uranus is usually a surprise. And sometimes no events happen exactly at the time of the aspect peak. Sometimes - many times – it is a period in which decisions are made for which the consequences are not realized until weeks and even months later. Sometimes events happen and we are just not cognizant of how important they are until afterwards, after the makeup wears off. For instance, consider a similar period that happened in mid-April 2014 (the Grand Cardinal Square). Within one month, Russia annexed Ukraine and the ISIS terrorist (oops, I mean "armed insurgency") rose up and started showing videos of beheading their captives. Their threat was suddenly elevated from "junior varsity" status to that of a legitimate menace to world peace as they conquered several cities in Iraq and took over a large stretch of land in both Iraq and Syria. However, it was not a particularly noteworthy time in terms of long-term cycle culminations in financial markets.
In fact, the entire period of Uranus square Pluto (which started in June 2012) has not been particularly noteworthy in terms of long-term market cycle culminations, except perhaps in currencies. Several Financial Astrologers have been disappointed by this lack of correspondence between such an important long-term planetary cycle and the lack of a culmination of a long-term stock market top or a long-term precious metals low (so far). Very few Financial Astrologers correctly called this bull market that lasted almost the entirety of the Uranus/Pluto square.
About the only geocosmic correlation that did work in this regard was the transiting Moon's North Node, which correctly forecasted a low in the general economy in 2008-2009, and an improvement that would last into 2017. This correspondence is known as the "McWhirter study," after noted Financial Astrologer Louise McWhirter for her work on the economy and the Moon's North Node, published in the 1930's. I believe most astrologers – including yours truly – gave more weight to the history of the Uranus/Pluto hard aspect, than the sign passage of the Moon's North Node. The history of Uranus/Pluto in hard aspect is impressive in its correlation with major stock market crashes, severe recessions, and economic depressions, such as 1931-1934. In the mid-1930's, Uranus was also square Pluto, and the Moon's North Node was in Aquarius, the bottom of the McWhirter economic cycle. This time, the Moon's Node was in Aquarius in 2008-2009, with Saturn in opposition to Uranus (also a powerful correlate to long-term stock market cycles), but by the time Uranus and Pluto were doing their square dance, the Moon's Node was already moving into the growth part of its cycle through the signs.
We, as Financial Astrologers, learn from these experiences. We always try to accurately report the historical correlations between long-term planetary cycles and long-term cycles in human activity, like economic and stock market cycles, and in this regard, I think Mundane Astrologers did do a good job. They reported accurately, but the results were not the same as in the past regarding stock prices – at least not with Uranus-Pluto. They were similar in regards to the sign passage of the Moon's North Node. Perhaps more importantly, however, the socio-political cycles of Uranus and Pluto were extremely accurate this time, reflecting many themes that were present in past historical cases. For instance, is the rise of ISIS not like the rise of Nazism in the middle 1930's? Was it not a very rough road for most people economically, as it was in the middle 1930's? Savers, seniors, students, and the middle class were crushed. The world became increasingly dangerous as a result of a rise in terrorism, despite the rhetoric of political leaders that terrorism was a thing of the past. Most Financial and Mundane astrologers got that correct.
Why is this important now? Because as this last Uranus/Pluto passage takes place, within the period of March 5, +/- 2 weeks, with an onslaught of geocosmic signatures tied into Uranus square Pluto, Israeli Prime Minister Benjamin Netanyahu will be addressing the US Congress on the security in the Middle East. It is possible he will present new intelligence information on the progress of nuclear weapons development in that region. How will the USA respond? Will it be different from Europe's response to the threats of the middle 1930's?
Here is where Mundane Astrology is so valuable. Given that such a meeting is scheduled to take place at this time, under the orb of the last Uranus/Pluto passage, the world is at a tipping point between peace and war, with the center of focus in the Middle East. The world's stock markets have not reacted (yet) to the Uranus/Pluto square in the type of dramatic fashion that it has historically. Economically, much of the world is tottering on deflation, which is a serious concern, especially in Europe. The majority of the world thinks the USA is economically strong and vibrant, but this is probably more of a myth than reality, despite the encouraging employment numbers of the past few months. They may be disguising what is really happening, for an economy this far along in its recovery should have stronger wage growth unless… the unemployment numbers are inaccurate, or… the whole idea of a job has been altered (from a full time 40-hour work week to a 30-hour. full time work week) so much, that payroll numbers have become very misleading. Is the USA economy as strong as analysts think it is? Or is it on the verge of another downturn, along with the rest of the world?
I think we will know the answer within three months, and that the events and decisions to be made in March will set the stage for a gut check between reality and fantasy on so many levels. After all, Saturn is also within orb of a square to Neptune. And it touches the charts of some very powerful leaders in world government, such as the USA President. Even with the Moon's North Node still in the growth phase of its cycle, there can be a sharp decline, followed by another move up afterwards. A study of the Moon's North Node through the signs shows that there is a tendency for the stock market to sell off sharply to a low when it is in mid-Virgo, a placement that will occur in about 12-18 months. The decline would have to start before then.
We will discuss this in our February 21 webinar (less than 2 weeks away). See below to sign up. It will be a very interesting and timely presentation.
Announcements
The 2015 worldwide Webinar on "The State of Financial Markets" will take place at 23 hours Euorpean time, or 5:00 PM, EST, on February 21, 2015.
It will be a 2-hour discussion on the outlook for the U.S. stock market, Gold, Silver, Interest Rates, and the U.S. Dollar, presented by Raymond Merriman. All you need is a computer, internet, and speakers to participate. The cost is $45.00 or € 40.00 both plus taxes.
Read more and register now here>>

Early reviews of the MMA's 2015 Forecast Book are positive in the extreme from readers. Being sold out in Netherlands, it is still available in electronic format. The cost is $55.00 / € 45.00 plus Vat if applicable. In the words of editor Rick Burris of New Mexico, "Now that I have read T-Notes, Stocks and Metals, I am beginning to get some sort of model in my head. As I have known for 6 years now, the Forecast books are way, way underpriced".

... This is a book, with an impressive background for insightful accuracy into world economic and financial market conditions that you will not want to miss! Read more here>>

MMA's weekly and daily reports continue to be extremely accurate and profitable over the past several weeks, especially in equity indices, precious metals, Treasuries, and soybeans. If you are an active short-term trader, or even if you are an investor who likes to keep up with our current thoughts on financial markets, you may be interested in our Weekly or Daily Market reports. It is the only way I keep in touch with traders on a daily or weekly basis. These reports give in-depth analysis of the DJIA, S&P and NASDAQ futures, Euro currency (cash and futures), Dollar/Yen cash and Yen futures, Euro-Yen cash, T-Notes, Crude Oil, Soybeans, Gold and Silver, plus GLD and SLV (the Gold and Silver ETF's). Both reports provide trading strategies and recommendations for position traders as well as for shorter-term aggressive traders. Subscription to the daily report also includes the weekly report.
Disclaimer & State of Purpose
The purpose of this column is not to predict the future movement of various financial markets. However, that is the purpose of the Schogt Market Timing & MMA (Merriman Market Analyst) subscription services. This column is not a subscription service. It is a free service, except in those cases where a fee may be assessed to cover the cost of translating this column from English into a non-English language.
This weekly report is written with the intent to educate the reader on the relationship between astrological factors and collective human activities as they are happening. In this regard, this report will oftentimes report what happened in various stock and financial markets throughout the world in the past week, and discuss that movement in light of the geocosmic signatures that were in effect. It will then identify the geocosmic factors that will be in effect in the next week, or even month, or even years, and the author's understanding of how these signatures will likely affect human activity in the times to come.
The author (Merriman) will do this from a perspective of a cycle's analyst looking at the military, political, economic, and even financial markets of the world. It is possible that some forecasts will be made based on these factors. However, the primary goal is to both educate and alert the reader as to the psychological climate we are in, from an astrological perspective. The hope is that it will help the reader understand these psychological dynamics that underlie (or coincide with) the news events and hence financial markets of the day.
No guarantee as to the accuracy of this report is being made here. Any decisions in financial markets are solely the responsibility of the reader, and neither the author nor the publishers assume any responsibility at all for those individual decisions. Reader should understand that futures and options trading are considered high risk.