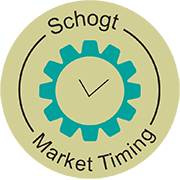 Print
The preview goes to Members by email for FREE. Join us today!
Your email address will not be shared with any other party.
Review and Preview
Mercury retrograde in an air sign (Aquarius) is alive and well. The Trickster (Mercury) has exhibited cases of intermarket bearish and bullish divergence all over the world, with multiple instances of false buy and sell signals in various financial markets throughout the week.
In Europe, the German DAX soared to a new all-time high and the Netherlands AEX reached its highest level since June 2008 early last week. Even the Zurich SMI recovered nicely after the huge sell-off two weeks ago, following the Swiss National Bank's decision to unpeg the Franc to the Euro. As mentioned then, this was a "gift" to European businesses and stock indices, and it has proved to be the case, even under Mercury retrograde. In Russia, the MICEX skyrocketed above 1700 for the first time since August 2011. Maybe geopolitical tensions are on the verge of easing, along with sanctions, despite the aggressive rhetoric by other nations against Russia and its leader, Vladimir Putin.
In the Far East, the Hang Seng rallied to its highest level since August early last week, but China's Shanghai Index fell a little short of its previous 5-year high, for a case of intermarket bearish divergence in the same region. The Japanese Nikkei also rallied last week, forming a triple top, but fell shy of its multi-year high of 18,030 on December 8. India's Sensex Index, however, soared all week to a new all-time high on Friday, January 30. Down under, the Australian All Ords soared too, but did not take out its yearly high of 5670 on September 3.
It was a different story in the USA, where the DJIA was down rather hard into early Thursday, to its lowest level since December 16. Then, on Thursday, with the Moon in Mercury's ruling sign of Gemini, it suddenly reversed from a low of 17,136 to close the day nearly 300 points higher at 17,416. But then, the next day, Friday, with the Moon still in Gemini, it gave back over 200 of those points. Did we say the new Mercury retrograde in air signs cycle would be volatile? Yes, we did. In this regard, the Trickster did not disappoint, but he is still hard to follow, as he changes his colors so often, so fast.
However, even more erratic behavior was witnessed in Gold and Silver (Platinum too, which will be a feature of this week's MMTA International Cycles Report – it is complimentary, see Announcements below). What happened last week in Gold and Silver is exactly why we get paid "big bucks" for our services J. After dipping to a low of 1272 on Tuesday, January 27, Gold came back to the 1293 area on Wednesday. Then on Thursday, it cracked and fell to 1251. The next day, Friday, it was back above 1280. Silver was even more dramatic and erratic. On Monday, January 26, Silver was testing its 4-month high around 18.50. On Thursday, it fell sharply ($1.30), down to 16.74. By Friday, it had rallied back nicely, exceeding 17.30 intraday.
What kind of guidance did we provide subscribers all week? First, as Silver topped out at 1850.50 on January 21, the previous week, our reports stated, "Notice the huge weighted value of the solar-lunar set up in effect, and prices are making new highs. CCI also closed at xxxx, which is oftentimes a signal for a high within 7 trading days followed by a decline of 9% or greater." Then Tuesday's report (January 27) stated, "CCI is down to 75 now and prices fell to 1740, which is 110 points below the high of the move so far. That's only about 6% so far. But there can be more damage before this week is over, especially with solar-lunar air-air combo coming up Thursday-Friday." The drop to 1674 on Thursday, January 29 represented a 9.5% decline from the prior week's sell signal.
Best Trades of the Week
The best new trades were in Gold and Silver and their ETF's, all of which got long near the lows of week. For Gold, the weekly strategy was "Position traders are still long (after covering 2/3) for another excellent profit. Let's buy back these positions on a drop to 1250 +/- 5. Aggressive traders are also long after covering 2/3 for profits recently. You may buy back those positions if prices fall back to 1245-1255 this week, same stop-loss." The low was 1251, the close was 1283 in April. In Silver, traders were advised, "… we captured excellent profit on that (long) trade. You may go long again on a drop to 1675 +/- 25, with a stop-loss on a close below 1650." The low was right there at 1674, and Silver closed at 1725. The weekly report on GLD and SLV was equally spot on.
The best trade in the daily report was in Gold and Silver on Thursday, January 29, which advised, "Position traders are long (Feb Gold) with a stop-loss on a close below 1220 after taking an excellent profit on 2/3 of positions last week. You may rebuy those positions on a break to 1250 +/-5." The low was 1251. It doesn't get any better than that. For SLV (the Silver ETF), the same day's report advised, "Aggressive short-term traders are short with a stop-loss on a close above 17.55. Cover and go long if prices drop to 16.00-16.20, if offered, with a stop-loss on a close below 15.45." The low that day was 16.03 (it was down .99). By Friday, it was back above 16.50.
Short-Term Geocosmics and Longer-Term Thoughts
This is an important week based on geocosmic studies. It is filled with powerful geocosmic signatures.
First, we are now in the middle of the Mercury retrograde time band (January 21- February 11). This is a point in the cycle when major reversals in financial markets can commence, it they didn't reverse at the time of the retrograde. You may remember the last time we experienced the middle of Mercury retrograde. It was on October 15. Stock indices around the world were falling fast. Suddenly, they reversed, and within a few weeks, they were making new yearly, multi-year, or all-time highs. No one expected the reversal then (except on hindsight), not even us.
Also this weekend (January 30-February 1), Venus will square Saturn and conjunct Neptune. We described this last week as follows: "This translation of Venus offers a glimpse of the important Saturn/Neptune square coming up later this year… Historically, Saturn/Neptune aspects have one of the highest correlations to the long-term cycle tops and bottoms in many financial markets, (stocks, crude oil, and currencies). The currency battles continue, which means more uncertainty and volatility in other markets. Likewise, it might also affect USA President Barack Obama. His natal Moon (public image) and Pluto (personal power) will be the focal point of the Venus-Saturn square with Neptune in the skies. Unlike the central banks, he doesn't get what he wants. In fact, the transiting Saturn suggests that what he gets is many unwanted investigations into past actions. The Moon is the past; Saturn is the demand to account by others who are critical of you."
If you have been reading the news lately, you know last week was not a good week for President Obama. The Keystone Pipeline project was passed by the Senate (62-38), and he has said he will veto it. Oil is ruled by Neptune. Then there is the developing fury around the trial of Sergeant Bergdahl. Was he a deserter or not? The Obama administration is being criticized for interfering with the Army's investigation of the matter. Such allegation of interference and/or manipulation and/or cover up is also in the domain of Saturn-Neptune.
On February 3-4, there will be an important full moon in Leo, which has relevance to many financial markets (metals, stocks, and treasuries). However, more important is the opposition of the Sun to Jupiter on February 6, which is when the USA Labor Department's payroll and unemployment reports are released. As stated last week, "The Sun/Jupiter opposition has one of the highest correlations to primary cycles in the U.S, stock market of all geocosmic studies. If given an orb of ten trading days, it has a 50% correlation to 50-week or greater stock market cycles, and a 75% correspondence with primary cycles, according to studies published in The Ultimate Book on Stock Market Timing Volume 3. With Jupiter, everything becomes exaggerated. Crude Oil, which is under the domain of Jupiter, Neptune, and Pisces, may be subject to a trend reversal."
With Mercury retrograde and the Sun in opposition to Jupiter, during a full moon week, while at the same time the usually volatile USA Payroll reports numbers come out, this next week is shaping up to be a good time to …. take a vacation. Or, try for a leading role in "The Pinball Wizard," perhaps as the pinball. That is probably how traders trading financial markets will feel next week.
But here is the good news: next week begins the month of February. Only one more month after this before a semblance of cosmic normalcy returns. The final Uranus-Pluto square passage takes place March 16-17. Hang in there. You can make it. We can make it. Markets will start returning back to normal (pre-2008). But the question is: will we ever be the same again? Something fundamental has changed. To get a sense of what that is, you might want to review these last seven years and assess how your life has changed – in work, finances, relationships, and health. It would be a good topic for study groups. It is a good topic for future columns here.
Announcements
The 2015 worldwide Webinar on "The State of Financial Markets" will take place at 23 hours European time, or 5:00 PM, EST, on February 21, 2015.
It will be a 2-hour discussion on the outlook for the U.S. stock market, Gold, Silver, Interest Rates, and the U.S. Dollar, presented by Raymond Merriman. All you need is a computer, internet, and speakers to participate. The cost is $45.00 or € 40.00 both plus taxes.
Read more and register now here>>

The next (second) edition of the MMTA International Cycles Report will be issued this week. The contributors are all MMTA (Merriman Market Timing Academy) graduates of the two-year training course that was completed in late August 2014. The first issue was impressive, and I am certain this second edition will be too. Your comments have been much appreciated! If you did not sign up already, and would like a free copy of this (and the next) issue, please contact ordersmma@msn.com. Markets to be covered in this month's edition include Platinum, Coffee, Sugar, the Hang Seng Index, Australian Stock Market, Indian Nifty Stock Index, Corn, Wheat, and the British Pound. SMTThe MMA European Cycles Report covers the German DAX, Swiss SMI, and Netherlands AEX. Read moree about the MMA International Cycles Report here>>

MMA's 2015 Forecast Book (printed version) is now sold out in the Netherlands. And the early reviews are positive in the extreme from readers. It is still available in electronic format nowever. The cost is $55.00 / € 45.00 plus Vat if applicable. In the words of editor Rick Burris of New Mexico, "Now that I have read T-Notes, Stocks and Metals, I am beginning to get some sort of model in my head. As I have known for 6 years now, the Forecast books are way, way underpriced".

... This is a book, with an impressive background for insightful accuracy into world economic and financial market conditions that you will not want to miss! Read more here>>

MMA's weekly and daily reports continue to be extremely accurate and profitable over the past several weeks, especially in equity indices, precious metals, Treasuries, and soybeans. If you are an active short-term trader, or even if you are an investor who likes to keep up with our current thoughts on financial markets, you may be interested in our Weekly or Daily Market reports. It is the only way I keep in touch with traders on a daily or weekly basis. These reports give in-depth analysis of the DJIA, S&P and NASDAQ futures, Euro currency (cash and futures), Dollar/Yen cash and Yen futures, Euro-Yen cash, T-Notes, Crude Oil, Soybeans, Gold and Silver, plus GLD and SLV (the Gold and Silver ETF's). Both reports provide trading strategies and recommendations for position traders as well as for shorter-term aggressive traders. Subscription to the daily report also includes the weekly report.
Disclaimer & State of Purpose
The purpose of this column is not to predict the future movement of various financial markets. However, that is the purpose of the Schogt Market Timing & MMA (Merriman Market Analyst) subscription services. This column is not a subscription service. It is a free service, except in those cases where a fee may be assessed to cover the cost of translating this column from English into a non-English language.
This weekly report is written with the intent to educate the reader on the relationship between astrological factors and collective human activities as they are happening. In this regard, this report will oftentimes report what happened in various stock and financial markets throughout the world in the past week, and discuss that movement in light of the geocosmic signatures that were in effect. It will then identify the geocosmic factors that will be in effect in the next week, or even month, or even years, and the author's understanding of how these signatures will likely affect human activity in the times to come.
The author (Merriman) will do this from a perspective of a cycle's analyst looking at the military, political, economic, and even financial markets of the world. It is possible that some forecasts will be made based on these factors. However, the primary goal is to both educate and alert the reader as to the psychological climate we are in, from an astrological perspective. The hope is that it will help the reader understand these psychological dynamics that underlie (or coincide with) the news events and hence financial markets of the day.
No guarantee as to the accuracy of this report is being made here. Any decisions in financial markets are solely the responsibility of the reader, and neither the author nor the publishers assume any responsibility at all for those individual decisions. Reader should understand that futures and options trading are considered high risk.