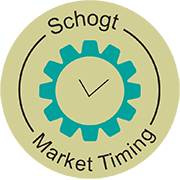 Print
The preview goes to Members by email for FREE. Join us today!
Your email address will not be shared with any other party.
Note #1: Markets in the USA will be closed on Monday, February 16, in observance of President's Day.
Note #2: There will be no weekly column next week, as I will be preparing for Saturday's worldwide webinar on "The State of Financial Markets," as we complete the Cardinal Climax and Uranus/Pluto square. You can still sign up to join this 2-hour live webinar until 3:00 PM on Friday, February 20. For more info, go to webinar Februari 21
Happy Valentine's Day to everybody, and Happy President's Day to those living in the USA.
The markets seemed to be in a holiday spirit last week, despite all the troubles engulfing the world, from Russia and the Ukraine to Europe, from the revolution suddenly engulfing Yemen where US Marines were ordered to give up their weapons, from Greece demanding wartime reparations (again) for German War Crimes committed in World War II, to the continuation of terror threats from ISIS in Syria and Iraq, and now into Egypt and the Arabian Peninsula, to Iran and the USA trying to crunch out an agreement in the next 4 weeks to stop the next nuclear bomb from being created that would be an existential threat to Israel, to ex-IMF chief Dominique Strauss-Kahn testifying in a French court that the sex parties he was active in over the years were because "I have an extremely hectic life and these parties were sessions of leisure, like decompression valves." (Wall Street Journal, February 11). Yes, we can all use decompression valves to cope with the stress of these hectic Uranus-Pluto days.
Despite all those troubles and "Walls of Worry" plaguing the world, stocks indices were mostly positive last week, with several either testing or making new multi-year highs.
In Europe, the German DAX soared to another new all-time high on Friday as it crossed the 11,000 barrier for the first time. The Netherlands AEX shot up to 466.06, its highest level since June 2008. The London FTSE rallied to 6887, just shy of its 15-year high at 6904 back on September 3, 2014. The laggard was Zurich's SMI index, which rallied to 8665, but that is well shy of its 9292 mark of January 13, just before the Swiss National Bank de-pegged the Swiss Franc from the Euro currency. Russia's MICEX index also did very well, climbing to 1839, which is up over 58% from its long-term cycle low of 1182 in January 2014, but still a little short of its all-time high of 1970 made in December 2007. Apparently many money managers think Russia is a favorable place to invest, despite all the threats of western economic sanctions. It makes you wonder what is really going on there – or here.
In the Far East, the Australian ASX index soared to 5850 on Friday, its highest level since May 2008. The Japanese Nikkei edged above 18,000 briefly on Thursday, February 12, testing its 7-year high of 18,030 made in December 2014. Indices in China, Hong, Kong, and India rallied the last 4 days of last week, but each is still off its all-time highs, especially in Hong Kong, which is the weakest of the three.
In South America, both Brazil's Bovespa and Argentina's Merval indices were up last week, but well off their yearly highs. In the USA, the NASDAQ Composite soared to its highest level since its all-time high of March 2000. The S&P made a new all-time high, but the Dow Jones Industrial Average fell slightly short, for a possible case of intermarket bearish divergence.
Gold and Silver exhibited a case of intermarket bullish divergence last week, as Gold fell to 1216.50 on February 11, but Silver held above its prior week's low of 1654. By Friday, Silver was up as high as 1743 and Gold tested 1235, but closed back below 1230. Crude bounced back and forth over the $50/00/barrel mark, finding resistance in the 53-55 zone, which is close to 20% above its low of 43.58 recorded two weeks ago on January 29.
Altogether, it was not too bad for a week that saw the end of the first Mercury retrograde in air signs for this year. Now we can prepare for the biggest gathering of notable geocosmic signatures of the year, which will take place February 22-March 16. March 16 will also mark the end of the Uranus/Pluto waxing square sage that has been in effect since June 24, 2012. That in turn will also mark the end of the main body of the Cardinal Climax, which has been in effect since January 2007. To which we say: "Hallelujah!"
The only new position initiated in the weekly report was in Gold for aggressive traders, which advised, "If not long, look to get long this week, ideally 1210-1225 if offered." The low of the week was 1216.50 on Wednesday, February 11. By Friday, it was testing 1235.
There were several new trades initiated in the daily reports. The best may have been last Friday in Silver, which for aggressive traders stated, ""You can still buy them back on a decline to 1650 +/- 10 if offered." The low that day was 16.54. It closed last week at 1727. The daily report of February 11 also advised Gold traders, "If not in, look to buy at 1215-1221 with a stop- loss on a close below xxxx. You may also buy if Gold or Silver take out Friday's low, but not both." Both of those conditions were met that day.
Mercury is now out of retrograde motion as of February 11. The next time band with an abundance of meaningful geocosmic signatures (for financial markets) takes place February 22 through March 16. For this week, we note that Venus and Mars will both enter Aries, February 19 and 20, on their way to conjoining one another on February 22. Mars belongs in Aries – it rules Aries – so that would favor those who are assertive, even aggressive. It may indicate new military battles. But Venus is not so comfortable in Aries, for Venus likes peace, love, and agreements. Mars and Aries prefer combat and opportunities to exhibit bravery and courage. Together, they do not bode well for peace agreements, but rather favor those who have a military advantage. It is sort of like saying: "I want us to agree to do as I wish." If not, then as the huge geocosmic time band begins to unfold later this week, this approach may turn more aggressive and combative. On the other hand, this aspect is favorable for passion and the type of "decompression" experiences preferred by Strauss-Kahn. Come to think of it, who doesn't like to decompress? Under Venus and Mars, I think we will see a lot more decompression taking place.
Longer-term thoughts
"Mr. Axelrod describes how that idealistic flame ignited early in his life at the age of five. He was taken to a John F. Kennedy campaign rally in New York City, where he says he 'somehow' absorbed the message 'we are masters of our future, and politics is the means by which we shape it.'" – Believer: My Forty Years in Politics," by David Axelrod, from book review titled "The Handmaid's Tale," Daniel Henninger, Wall Street Journal, Bookshelf, February 10, 2015.
"Ronald Reagan understood this when he said 'I hope we have once again reminded people that man is not free unless government is limited. There is a clear cause and effect here that is as neat and predictable as a law of physics. As government expands, liberty contracts.'" – Scott Kaufmann, Kansas City, MO "Keynes Day Came and Has Passed," Wall Street Journal, Letters to the Editor, February 12, 2015.
We are in a time of great transition on whatever level you want to view it. From the point of view of a Financial and/or Mundane Astrologer, this is certainly true as you view the solar system, and Earth's placement in it. From January 2008 through March 16, 2015, the period known as "The Cardinal Climax" unfolded, in which Saturn, Uranus, and Pluto all moved into a hard aspect with one another, and mostly from within cardinal signs. The last time that happened was 1928-1934. Thus, this "7-Years of Tribulation" (actually 7 years, 2 months) comes to an end in one month.
It ends when the last of this planetary trio completes its powerful 33-month long waxing square. That would be Uranus in Aries square Pluto in Capricorn, June 24, 2012 through March 16, 2015. The end of this the iron-man dance coincides with the end of the 7-year Cardinal Climax. Soon, we will "transition out" of these two cosmic storms. We will have survived – but we are each different now than we were before that collective initiation.
However, there is another cosmic high pressure front just starting. Saturn is now in a 315° semi-square aspect to Pluto, and 215° sesquiquadrate aspect to Uranus. In other words, Saturn, Uranus and Pluto are once again in hard aspect to one another, November 27, 2014 through most of 2015. Even though Uranus and Pluto end their exact square on March 16, they will remain within a one-degree orb to one another even into the end of 2015. So what does that mean? It means we get many of the same dynamics experienced in the summer of 2010 through mid-2011. This includes the first Greek bailout that threatened the very existence of the Euro Union, the re- set of the quantitative easing program (QE II) when everyone thought it was going to end and which started the currency wars where each nation began the race to become the world's cheapest currency. It was also the beginning of the middle class savers flight into financial misery that push-forced them into speculative stocks, which gave rise to a whole universe of ETFs (Exchange Traded Funds). Investing became highly technical, and speed suddenly mattered – a lot.
Everyone thinks that the U.S., economy is strong and getting better, while Europe, China, and Russia are weakening, and that this will continue. Everyone thinks that deflation will rule the day, despite the pledge by Central Banks everywhere to generate inflation. What makes them think the Central Banks won't succeed in this goal? They get whatever they wish. If they wish inflation, they won't stop until they get it. But can they then stop that when and as they wish, with Saturn (loss) in Sagittarius (freedom)? Maybe, but I don't think "when" they wish. Once a force starts, it is hard to stop, until new rules take hold. It takes time for rules to affect a change in mass (collective) behavior. Even more startling may be the erosion (Saturn) of liberties (Sagittarius) as government (Saturn) grows (Sagittarius) much faster than anyone expected. Furthermore, Jupiter (expansion) will be in a difficult square aspect to Saturn (contraction) by mid-2015, which doubly highlights these principles. You know it won't be easy.
But back to the economy. Despite the growth of government in 2008-2014, the stock market rallied as interest rates stayed low. But economic policies are in a state of transition now, too. The Fed has stopped its monthly QE purchase programs. And its ZIRP (Zero Interest Rate Policy) is supposedly coming to an end (really? I don't believe it yet). As this happens in the USA, Europe and Japan have embarked upon new massive QE programs for their own nations' economies. As this new trend has started, the Dollar has gained in strength and is no longer considered dangerously weak. The Euro, Yen, and Ruble are rapidly taking over that distinction, which is all a part of the transition now unfolding in 2015, just as reflected in the symbolism of the planets in their angular relationships to one another and with Earth.
This is a cosmically powerful time, especially now through March, but to some extent, all year and even into 2016 when Saturn will square Neptune, which is a whole other story that needs to be told…next time, next week, in the February 21, 2015 webinar (see below).
Announcements
The 2015 worldwide Webinar on "The State of Financial Markets" will take place at 23 hours Euorpean time, or 5:00 PM, EST, on February 21, 2015.
It will be a 2-hour discussion on the outlook for the U.S. stock market, Gold, Silver, Interest Rates, and the U.S. Dollar, presented by Raymond Merriman. All you need is a computer, internet, and speakers to participate. The cost is $45.00 or € 40.00 both plus taxes.
Read more and register now here>>

Early reviews of the MMA's 2015 Forecast Book are positive in the extreme from readers. Being sold out in Netherlands, it is still available in electronic format. The cost is $55.00 / € 45.00 plus Vat if applicable. In the words of editor Rick Burris of New Mexico, "Now that I have read T-Notes, Stocks and Metals, I am beginning to get some sort of model in my head. As I have known for 6 years now, the Forecast books are way, way underpriced".

... This is a book, with an impressive background for insightful accuracy into world economic and financial market conditions that you will not want to miss! Read more here>>

MMA's weekly and daily reports continue to be extremely accurate and profitable over the past several weeks, especially in equity indices, precious metals, Treasuries, and soybeans. If you are an active short-term trader, or even if you are an investor who likes to keep up with our current thoughts on financial markets, you may be interested in our Weekly or Daily Market reports. It is the only way I keep in touch with traders on a daily or weekly basis. These reports give in-depth analysis of the DJIA, S&P and NASDAQ futures, Euro currency (cash and futures), Dollar/Yen cash and Yen futures, Euro-Yen cash, T-Notes, Crude Oil, Soybeans, Gold and Silver, plus GLD and SLV (the Gold and Silver ETF's). Both reports provide trading strategies and recommendations for position traders as well as for shorter-term aggressive traders. Subscription to the daily report also includes the weekly report.
Disclaimer & State of Purpose
The purpose of this column is not to predict the future movement of various financial markets. However, that is the purpose of the Schogt Market Timing & MMA (Merriman Market Analyst) subscription services. This column is not a subscription service. It is a free service, except in those cases where a fee may be assessed to cover the cost of translating this column from English into a non-English language.
This weekly report is written with the intent to educate the reader on the relationship between astrological factors and collective human activities as they are happening. In this regard, this report will oftentimes report what happened in various stock and financial markets throughout the world in the past week, and discuss that movement in light of the geocosmic signatures that were in effect. It will then identify the geocosmic factors that will be in effect in the next week, or even month, or even years, and the author's understanding of how these signatures will likely affect human activity in the times to come.
The author (Merriman) will do this from a perspective of a cycle's analyst looking at the military, political, economic, and even financial markets of the world. It is possible that some forecasts will be made based on these factors. However, the primary goal is to both educate and alert the reader as to the psychological climate we are in, from an astrological perspective. The hope is that it will help the reader understand these psychological dynamics that underlie (or coincide with) the news events and hence financial markets of the day.
No guarantee as to the accuracy of this report is being made here. Any decisions in financial markets are solely the responsibility of the reader, and neither the author nor the publishers assume any responsibility at all for those individual decisions. Reader should understand that futures and options trading are considered high risk.