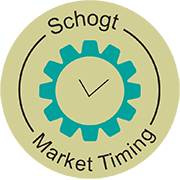 Print
Market preview goes to Members by email for FREE. Join us today!
Review
"Free speech is the only effectual guardian of every other right,"James Madison, USA fourth president, as quoted by Daniel Henninger, "The Free-Speech Wars," Wall Street Journal, October 12, 2017.
When the dollar was linked to gold during the 1950's and '60-'s – the central tenet of a rules-based international monetary system – middle class income gains were dramatic. The 2015 Economic Report of the President refers to that era of stable exchange rates as an "Age of Shared Growth," with rising labor productivity and falling income inequality… Given that central banks today are the world's biggest currency manipulators, it's imperative that the next (Fed) chairman prioritize the integrity of the dollar. Otherwise, it's just birds of a feather. - Judy Shelton (economist), "Woodpeckers for Sound Money," Wall Street Journal, October 12, 2017.
It is now clear that the third and final passage of the Jupiter/Uranus opposition on September 27, +/- 12 trading days, corresponded to an upside breakout in many world equity markets, and not a reversal (as was the case in other financial and commodity markets). Thus, many stock market indices soared to new multi-year or all-time highs last week, including the Dow Jones Industrial Average, NASDAQ, and S&P indices in the USA.
It may have been Friday the 13th, but stock markets were not spooked. To the contrary, they were "goosed" on reports that the economies of the world are strengthening and the future global economic outlook is better than originally forecasted by the International Monetary Fund (IMF). , In Asia and the Pacific Rim, the Indian Nifty Index rallied to a new all-time high on Friday at 10,191. Japan's Nikkei index exploded to 21,211, its highest mark in over 20 years. The Hang Seng of Hong Kong rose to 28,625-28,626 on October 6 and 11, its highest level since January 2008. China's Shanghai Index got as high as 3410 last week, its highest mark since January 2016. Australia's ASX index rallied to 5894, for a new 5-month high. It is interesting to note that within 1-2 days of the Jupiter/Uranus opposition on September 27, the stock markets of Australia, China, and Japan were all making trading cycle lows. So, there was a reversal then, and it was followed by upside breakouts.
In Europe, Friday the 13th witnessed a new all-time high in the German DAX index. The Netherlands AEX soared to its highest level since November 2007. The Zurich SMI Index rallied to its highest price since August 15. Only the London FTSE failed to make a significant new high, falling slightly short of its all-time high of 7599 recoded on June 2. Moscow's MICEX index was up, but only to a new 7-month high.
All U.S. stock indices that we follow made new all–time highs on Friday, while the Argentina Merval index did the same on Wednesday, October 11, but Brazil's Bovespa all-time high of the prior week (October 5) was not taken out. All in all, it has been a good period for world stock indices since the Jupiter/Uranus opposition, with many in an upward breakout mode. There is nothing in the study of Financial Astrology to suggest it is over quite yet, and these soaring markets are a characteristic of the aftermath of Jupiter in a hard aspect with Uranus. However, the influence of that set up will start shifting shortly (see below).
It was also a good week for Gold and Silver. Gold rose above $1300/oz, and Silver is now testing $17.50/oz. Last week, Silver was touching 16.35 and Gold was near $1260. Crude Oil also did well last week. After posting a high of 53.86 on September 28, its highest price since Venus turned direct in mid-April (one day after the Jupiter/Uranus opposition), crude oil fell back to 49.10 a week ago. However, as of Friday the 13th, it was back up to 51.72. In commodities, as well as equities, the week of Friday the 13th proved to be very bullish. Only the U.S. Dollar took a hit, which is likely to become an increasingly greater concern as we approach 2020 when the Saturn/Pluto conjunction arrives.
Shorter-term Geocosmics and Longer-term Thoughts
Last week witnessed Mars in a square aspect to Saturn (October 8), and the Sun in a square aspect to Pluto (October 9). This did not result in trend reversals in financial markets, but it did correspond to the deadly and damaging fires in the rich wine regions of California. Mars pertains to fires, and Pluto to losses of life and properties of value.
This tragic loss can also be associated with the second passage (of five) involving the 171-year Uranus/Neptune semi-square cycle that took place of October 6. Past columns have associated this aspect with hurricanes (Uranus) and floods (Neptune), but Uranus is in Aries, so it can also pertain to fires (Mars and its ruling sign of Aries both relate to fires and hot temperatures). Uranus also rules computers and technology, and in its negative manifestation, Neptune has correspondence with theft. You can put the two themes together and see why cyber espionage, hacking, and theft are such a pervasive problem today. In the field of finances, Neptune also corresponds to bubbles. We are seeing evidence of that too in world stock indices, but that can continue for a while because this aspect will be present into 2019. It also corresponds to hoaxes, con games, and psychotic breaks from one's past history.
Two other important geocosmic signatures are worth noting. First. Jupiter ingressed into Scorpio last week, October 10. It will remain in Scorpio for 13 months. Scorpio rules OPM – Other People's Monies, as in banks, investment banks, lending institutions, mortgage companies, brokerage houses, etc. With Uranus soon to enter Taurus, for seven years, on May 15, we anticipate that banks will start off in a bubble, which could last 2-5 years. But then, before Uranus leaves Taurus (storage of value, like banks), the bubble bursts. We will address this issue in greater detail in the Forecast 2018 Book.
The second long-term geocosmic signature to note is that the third and final Saturn/Uranus waning trine will take place in less than one month, on November 11. This is only the fifth time this aspect has occurred since the USA stock market has been in existence. In each case, an all-time high has occurred during the central time band. In this case, that would be December 2016 through November 2017. So far, the market hasn't reversed much at all during the past 20 months. Will it do so by the end of November and keep the Saturn/Uranus trine record intact? These are the kinds of thoughts that keep me up at night. It is like everything appears so good right now and there is so much liquidity and opportunity to grow economically and financially, that you wonder what could take it down? That thought also keeps me up at night.
I think I will invest in some melatonin.
Announcements
Only four more weeks! … … to take advantage of the best discount on subscription services, along with a Forecast 2018 discount, offered every year. The annual pre-publication sale for the Forecast 2018 Book & (in Dutch) Financiële Vooruitzichten 2018 is now underway. The pre-order special rate is $45, a savings of nearly 20% from the $55.00 price (plus postage) that will go into effect on November 14. You can order it now either in print or in Ebook format, with a Pre Publication Offer, valid until November 15, 2017.

MMA's annual Forecasts Book, written by Raymond A. Merriman since 1976, is one of the most unique, affordable, and accurate glimpses into the coming year. Utilizing the study of cycles and geocosmic factors, this annual Forecast book outlines forthcoming trends pertaining to political, economic, and financial markets throughout the world. Specific markets analyzed for the next year(s) include: T-Notes and interest rates, the Dow Jones Industrial Average, Gold, and many more.

Several forecasts made in the 2017 Forecast Book have already unfolded - and it's only August! Check out a few of the amazing forecasts that were made last year in October/November 2016 in the Scorecard here>>

"The Ultimate Book on Stock Market Timing Volume 1: Cycles and Patterns in the Indexes" is now out! This is the most comprehensive book ever published on the cycles of the stock market (DJIA, S&P and Nikkei), with analysis going back to the British stock market of the 17th century. A lot has happened since this book was first written in 1997, twenty years ago, including the long-term cycle low of March 2009 in the recent "Great Recession." All longer-term cycles have been updated, as well as intermediate and shorter-term cycles and their phases.
"The Ultimate Book on Stock Market Timing: Cycles and Patterns in the Index" is literally the ultimate book on the analysis of the stock market. We are especially impressed with various waves of long-term cycles for more than 200 years, which we have never seen." - T. Kaburagi, Toshi Nippou Ltd (Japan's major commodity newspaper). Read more here>>

Our weekly and daily subscription reports continue to be very profitable this year in almost every market analyzed -especially stock indices. If you are an active short-term trader, or even if you are an investor who likes to keep up with our current thoughts on financial markets, you will be interested in MMA's Weekly or Daily Market reports. These weekly reports give an in-depth analysis of the DJIA, S&P and NASDAQ futures, Euro currency (cash and futures), Dollar/Yen cash and Yen futures, Euro/Yen cash, T-Notes, Soybeans, Gold and Silver, and Crude Oil, and now, the British Pound! The daily reports cover all stock indices listed above, as well as futures in the Euro Currency, Japanese Yen, T-Notes, Gold and Silver, plus GLD and SLV (the Gold and Silver ETF's). Both reports provide trading strategies and recommendations for position traders as well as for shorter-term aggressive traders. Subscription to the daily report also includes the weekly report. These reports are valuable to those who trade Exchange Traded Funds (ETFs). Subscription to the daily report also includes the weekly report.
Disclaimer & State of Purpose
The purpose of this column is not to predict the future movement of various financial markets. However, that is the purpose of the Schogt Market Timing & MMA (Merriman Market Analyst) subscription services. This column is not a subscription service. It is a free service, except in those cases where a fee may be assessed to cover the cost of translating this column from English into a non-English language.
This weekly report is written with the intent to educate the reader on the relationship between astrological factors and collective human activities as they are happening. In this regard, this report will oftentimes report what happened in various stock and financial markets throughout the world in the past week, and discuss that movement in light of the geocosmic signatures that were in effect. It will then identify the geocosmic factors that will be in effect in the next week, or even month, or even years, and the author's understanding of how these signatures will likely affect human activity in the times to come.
The author (Merriman) will do this from a perspective of a cycle's analyst looking at the military, political, economic, and even financial markets of the world. It is possible that some forecasts will be made based on these factors. However, the primary goal is to both educate and alert the reader as to the psychological climate we are in, from an astrological perspective. The hope is that it will help the reader understand these psychological dynamics that underlie (or coincide with) the news events and hence financial markets of the day.
No guarantee as to the accuracy of this report is being made here. Any decisions in financial markets are solely the responsibility of the reader, and neither the author nor the publishers assume any responsibility at all for those individual decisions. Reader should understand that futures and options trading are considered high risk.