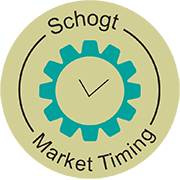 Print
Market preview goes to Members by email for FREE. Join us today!
Your email address will not be shared with others.
Review
"The U.S. economy added a less-than-expected 161,000 jobs in October and the unemployment rate stood at 4.9 percent... But the bigger number in the report could be wages, with average hourly earnings climbing 10 cents and reflecting a 2.8 percent annualized increase, according to the report from the Bureau of Labor Statistics. The number would seem to solidify a Fed rate increase in December …" Jeff Cox, CNBC, November 4, 2016.
Last week was not only pre-election week in the USA, but Friday also released the employment and hourly wage numbers for October. New jobs increased 161,000, which was slightly less than the 175,000 expected. However, the report on wages showed - surprise, surprise – that wages increased 10 cents/hour, a large jump. This takes the bite out of Donald Trump's argument that the economy, job growth, and wages are a dismal reflection the current leadership of the USA. Thus, right to the end – as reported in this column and in our YouTube specials back in March-May – the Federal Reserve Board did not raise its short-term rates, and in turn show government economic reports showed the economy doing well - especially in terms of more people working and wages rising, right into the election. Their objective was to create a wealth effect in the minds of voters. They succeeded, not by deception, but by very accommodative monetary and fiscal policies, (at least I hope that is the case). Do not be surprised, however, if there are downward revisions in these numbers next month or the month after, once the election is completed.
Despite the positive jobs and hourly wage numbers, equity markets fell, probably due to the increasing belief that the FED will raise their short-term rates in December. Yet treasuries and precious metals prices rose last week. Gold closed back above 1300 to its highest level since it broke down on October 4, as the Dollar fell against most major currencies. Crude oil, on the other hand, declined along with stocks, to its lowest level since its major cycle trough of September 20.
Short-Term Geocosmics
"A record-breaking supermoon will brighten the night sky later this month (November 14). The November full moon is not only the closest full moon of 2016, but also the closest full moon since 1948." – Doyle Rice, " November Supermoon to be Biggest in Nearly 70 Years," The Arizona Republic, November 4, 2016.
Since 1948? Wasn't that the election won by Harry Truman that stunned the world, as he was the unanimous underdog, according to polls, in the race against Republican Thomas Dewey?
All markets are vulnerable to sharp swings next week, probably immediately after the USA presidential election takes place on Tuesday, November 8. Adding to the prospect of sharp price swings in financial markets next week is the ingress of heliocentric Mercury into Sagittarius, November 5-16. Geocentric Mercury does the same a couple of days later, November 12-December 2. Both of these Mercury transits have a strong correlation to sharp price swings in many markets, especially precious metals and currencies, usually up at first and then down towards the end. However, when one begins as the other ends, it could be fireworks that last a couple of weeks.
Mars and Venus also change signs next week. Mars leaves Capricorn, where it is exalted and under control, and enters Aquarius the day after the election, where matters might suddenly become chaotic. There is a possibility the election results will not be known until later than expected (not on November 8), or that there will be a surprise twist at the end of the counting. Venus will also change signs, moving from Sagittarius to Capricorn, on November 11, and remaining there until December 7. All of these sign changes in one week indicates that situations are very fluid, changing quickly, and the financial markets will behave in a similar fashion.
Long-Term Thoughts and Mundane Astrology
"You can't get rich in politics unless you are a crook." – Harry Truman, USA president, 1948-1952, "Letter to Editor," by Jim Dunlap of Newport Beach, CA, Wall Street Journal, November 3, 2016.
It's been a long time since Harry Truman was president, and politics has radically changed from being a career in service to the people, to a pathway to immense personal enrichment of oneself and one's friends. I realize that is cynical, but it also appears to be the case as more and more people flock to a career in government, where both opportunities and benefits are much more promising than in the private sector. Job security is also greater in government than say, working for oneself. There is very little incentive for young people to start their own businesses, to become entrepreneurs. That cycle is likely to continue through the remainder of this decade, as the Age of Cynicism, and distrust in government (despite its financial opportunities), peaks.
2017 may offer a break from all of this cynicism and distrust in world leaders and the political process. My research for the Forecast 2017Book suggests that whoever wins the election this week in the USA will do a rather good job of regaining some of that lost trust during their first year in office. It is as if they will "play it safe," and avoid appearances of corruption and conflicts of interest. Unfortunately, this same research and analysis also suggests that this is only temporary, and the old patterns of bad behavior, leading to public mistrust and cynicism, will likely return in late 2017 and last into 2020. You can only act out of character for so long.
Enjoy the break while you can.
Announcements
The monthly edition of the MMA Cycles Report will be released this week (Monday-Tuesday) to all subscribers. If you are not a subscriber to the MMA Cycles Report and wish a copy of this month's outlook for financial markets, consider taking out a 2-issue trial subscription for only $55.00 (first time subscribers only). The monthly MMA Cycles Report covers the outlook for U.S. stocks (DJIA and S&P futures), Gold, Silver, Treasuries, Currencies (Euro and Swiss Franc), Crude Oil and Soybeans plus our geocosmic critical reversal dates (CRDs) and Solar/Lunar reversal dates over the next several weeks and months. The MMA Japan Cycles report comes out Wednesday and covers the Nikkei, JGB Bonds, and the Dollar-Yen. The MMA European Cycles Report will be released this week as well and covers the German DAX, Swiss SMI, and Netherlands AEX.

Just ONE WEEK to qualify for the SPECIAL RATES on Forecast 2017 and MMA Subscription reports!

It's that time of the year again! As in the past, SMT offers a special pre-publication discount rate for those who pre-order the Forecast 2017 book or E book before November 14, 2016. If pre-ordered before November 14, the Forecast 2017 book and the Forecast 2017 E bookwill be available for € 45.00*.
* Plus VAT and shipment if applicable.

The Forecast 2017 Book is on schedule for completion by December 1, and release on December 15. Written by Raymond A. Merriman since 1976, it is one of the most unique, affordable ($55.00), and accurate glimpses into the coming year. Utilizing the study of cycles and geocosmic factors, the annual Forecast book outlines forthcoming trends pertaining to political, economic, and financial markets throughout the world. This book has an impressive history of insightful accuracy into world economic and financial market conditions that you will not want to miss! Last year's printed edition sold out within three weeks of its release. For further information, go to www.mmacycles.com and click the banner (or click Products – Books). ORDER NOW AND MAKE SURE YOU RESERVE YOUR COPY BEFORE THEY SELL OUT!!!

Excerpt from introduction to Forecasts 2017:

The significance of 0° Capricorn is important to understand as we begin the analysis of the year 2017. That is, zero degrees of Capricorn symbolizes the true end of a matter in time, and the start of a new cycle, or era. In astrology, Saturn rules Capricorn. On December 20, 2017, the 29-year cyclical orbit of Saturn around the Sun will enter Capricorn, as seen from Earth. One day later, the winter solstice will commence as the Sun also enters Capricorn and joins Saturn at 0° Capricorn. The last time an "inner planet" (Sun, Mercury, or Venus) entered 0° Capricorn with an "outer planet" (Saturn, Uranus, Neptune, or Pluto) was January 24-25, 2008. That was the week when the financial panic exploded. It commenced the Great Recession. That was the week when central banks of the world began their extraordinary, unprecedented, and unorthodox measures regarding interest rates (the move towards ZIRP, or Zero Interest Rate Policy), which led to worldwide debt, stagnant economic growth, and the decimation of middle class savers, which continues to this day.
It was the end of an era, and the start of a new era. That era is now approaching its end, which means we are on the brink of beginning another new era - Raymond Merriman.

Additionally, all pre-order purchases qualify for a 10% discount on any 1-year of our financial markets subscription service!

This includes the MMA Cycles Report, the MMA Weekly, and/or the MMA Daily reports, which provide specific analysis and recommendations to several financial markets, including the DJIA, S&P, NASDAQ, Gold, Silver, Treasuries, Currencies, Crude Oil, and Soybeans. It also includes the International Cycles Report (ICR) and Nitin Bhandari's Crude Oil report (daily, weekly, and monthly). This is an exceptional time to subscribe to any of these reports, which have been exceptionally profitable in 2016.

Our MMA weekly and daily subscription reports have been very hot lately, catching the lows in metals, stocks, crude oil, soybeans, and currencies. If you are an active short-term trader, or even if you are an investor who likes to keep up with our current thoughts on financial markets, you will be interested in MMA's Weekly or Daily Market reports. These weekly reports give in-depth analysis of the DJIA, S&P and NASDAQ futures, Euro currency (cash and futures), Dollar/Yen cash and Yen futures, Euro-Yen cash, T-Notes, Crude Oil, Soybeans, Gold and Silver. The daily reports cover all stock indices listed above, as well as futures in Euro, Japanese Yen (new!), T-Notes, Gold and Silver, plus GLD and SLV (the Gold and Silver ETF's). Both reports provide trading strategies and recommendations for position traders as well as for shorter-term aggressive traders. Subscription to the daily report also includes the weekly report.

MP4's OF THE SEPTEMBER 24 WEBINAR ON FINANCIAL MARKETS AND THE USA ELECTION ARE NOW AVAILABLE!!!

This Autumnal Equinox webinar analyzed the end-of year outlook for Gold, Silver, the USA stock market, crude oil, and the U.S. Dollar, as of September 24, 2016. It also discussed, at length, the USA Election and the change in the world order that will result. A forecast was made as to who would win. The cost of the MP4 recording is $45.00. Get ready for Election 2016! This is a presentation you will not want to miss! To order your MP4 recording, read more here>>

THE 2017 MMA INVESTMENT RETREAT IN SAN DIEGO, CA IS ON!!!

This unique event will take place at the beautiful Kona Kai Resort on Shelter Island in San Diego, California, March 9-13, 2017, located right on the Pacific Ocean. Featured presenters will be Ted Lee Fisher, money manager, former member of the Chicago Mercantile Exchange (CME) and a legend in Commodity Futures trading, and Egon von Greyerz of Matterhorn Asset Management in Zurich, Switzerland, an asset management company based on wealth preservation principles that also owns Gold vaults in Zurich, the Swiss Alps, Singapore and Hong Kong. Egon was one of the individuals behind the "Save Our Swiss Gold" referendum in Switzerland in 2015. Along with Retreat Coordinator Raymond Merriman, some of the brightest minds from the MMTA (Merriman Market Timing Academy) will present their latest research on the best investment ideas of 2017-2018, including MMA analysts Kat Powell and Nitin Bhandari, ICR analyst Ulric Aspegren and ICR editor Mark Shtayerman. For registration and further information, go to at . Do not miss this powerfully enlightening opportunity to connect with other investors and some of the best market timers in the world. >>There will be discussions between presenters and attendees every day.
Disclaimer & State of Purpose
The purpose of this column is not to predict the future movement of various financial markets. However, that is the purpose of the Schogt Market Timing & MMA (Merriman Market Analyst) subscription services. This column is not a subscription service. It is a free service, except in those cases where a fee may be assessed to cover the cost of translating this column from English into a non-English language.
This weekly report is written with the intent to educate the reader on the relationship between astrological factors and collective human activities as they are happening. In this regard, this report will oftentimes report what happened in various stock and financial markets throughout the world in the past week, and discuss that movement in light of the geocosmic signatures that were in effect. It will then identify the geocosmic factors that will be in effect in the next week, or even month, or even years, and the author's understanding of how these signatures will likely affect human activity in the times to come.
The author (Merriman) will do this from a perspective of a cycle's analyst looking at the military, political, economic, and even financial markets of the world. It is possible that some forecasts will be made based on these factors. However, the primary goal is to both educate and alert the reader as to the psychological climate we are in, from an astrological perspective. The hope is that it will help the reader understand these psychological dynamics that underlie (or coincide with) the news events and hence financial markets of the day.
No guarantee as to the accuracy of this report is being made here. Any decisions in financial markets are solely the responsibility of the reader, and neither the author nor the publishers assume any responsibility at all for those individual decisions. Reader should understand that futures and options trading are considered high risk.