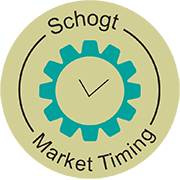 Print
Market preview goes to Members by email for FREE. Join us today!
Your email address will not be shared with others.
Review
The USA stock market keeps rolling along to new all-time highs following the contradictory USA presidential election of November 8. Donald Trump, of course, won the Electoral College vote, and will be the next USA president, barring another surprising upset by Electoral College delegates who will cast their decisive votes on December 19. Hillary Clinton will not serve as the next USA president, despite a continued growing lead of nearly two million more total (popular) votes. Yet, the NASDAQ Composite futures continues to fall short of making a new all-time high, which could still become a case of intermarket bearish divergence if these indices close lower next week.
Interestingly enough, new all-time highs (as far back as my data base goes) also formed in the Russian MICEX Index, while the stock indices of both China and Japan soared to their highest levels since January 2016. Asia and the USA look great, but Europe lags behind
The super surge to new all-time highs in US stock indices came at the expense of Treasuries and foreign currencies. This is a serious concern because the investors are fleeing the safe haven of U.S. Treasuries for the more speculative stock market, and that eventually becomes a bubble waiting to be burst, or a nail waiting for the hammer to fall. All of this, of course, is related to the conventional wisdom that the Fed will raise rates in the next couple of weeks, a forecast that this column has stated would be the case since last spring.
The huge market sentiment believing the Fed will raise rates has caused an equally strong surge upward in the value of the U.S. Dollar, which cracked above 102.00 last week for the first time since March 2003. Also, as stated several times in this column over the past two years, there is the 16-year presidential election cycle, which – in 2016 – correlated with a Republican victory that in turn tends to correlate with a 16-year crest in the U.S. Dollar in January 2017 +/- 6 months. Here we are, living in the land of cycles, where the concept of free will seems to have vanished in favor high hopes for a happy ending to a nasty election.
The big losers in the fight against the Dollar cycle continues to be commodities, especially precious metals. Gold fell to a new 9-month low, falling to a low 1170 on Friday, right to our buy point in the daily program. Silver fell to 1615, which held above its 1583 low on June 1, as Gold easily took out its low of that time (1200.50), for a possible case of intermarket bullish divergence. And of all this drama is unfolding exactly on our geocosmic three-star critical reversal date. Now we wait and see if this actually coincides with a reversal now, or instead a breakout to even higher highs (in the Dollar and stocks) or lower lows (in metals and currencies). With Uranus involved, we know it can be either.
Short-Term Geocosmics
This is a time when several powerful geocosmic signatures are unfolding.
Last Wednesday, November 24, the first of three passages of the Jupiter/Pluto waning square occurred. As stated last week, "This will bring back themes that were present when these two planets were in conjunction in December 2007, which was the first month of the official Great Recession. It pertains to the four D's: debt, deficits, default, and downgrades, plus taxes. These themes are apt to be present through all three passages, which will last until August 2017. Along the way, this square will be part of a cardinal T-square with Uranus, which will be at its strongest in March 2017 +/- 2 months. This type of cardinal T-square is often in effect when sudden financial crises, or stock market selloffs, occur." The current debt ceiling limit is due to expire in March 2017.
There is also a powerful Venus translation occurring now. Venus conjoined Pluto and squared Jupiter on Friday, November 25. On Tuesday, November 29, Venus will square Uranus, forming another cardinal T-square. As stated in last week's column, "These are all powerful geocosmic reversal signatures, as is the Sun/Neptune waning square of November 30. Many financial markets are vulnerable to reversing their recent moves, as new and sudden information and events unfold that change the financial and possibly political outlook of the masses. However, it is a new primary cycle, so any reversal, although steep, may be short-lived."
Long-Term Thoughts and Mundane Astrology
"Democracy is the worst form of government except all those other forms." Winston Churchill, "Churchill on Trump and Clinton," Lee Pollack, Wall Street Journal, October 7, 2016.
"Democracy is the recurrent suspicion that more than half the people are right more than half of the time." E.B White, 1943, as quoted in USA Today, "What Does Democracy Mean Today?" November 25, 2016.
"The former secretary of state has garnered 64,223,958 votes, compared to the president-elect's 62,206,395, according to a count curated by Dave Wasserman of the nonpartisan Cook Political Report." – Gabriel Debenedetti, Kyle Cheney and Nolan D. McCaskill, "Clinton's Lead in the Popular Vote Surpasses 2 Million," Politico.com, November 23, 2016.
This is my favorite time of the year, mentally speaking. That's because it is when I finish the annual Forecast Book, and I get a clearer sense of where the financial world is, and where it is headed. I am not always right in my interpretation of rhythmic and planetary cycles and their correlations to human activity, but correct often enough that it allows me a roadmap by which to organize my long-term and short-term investment and trading strategies for the year. It is the process of analyzing and then creating a plan based on that analysis that lets me know if I am on the right track or not. As a double Capricorn (Sun and Moon), I cannot convey just how valuable it is to have such a guideline, based on cycles that have a high historical rate of frequency, and thus offer a high degree of probability in the art of forecasting.
As I look forward to the year 2017, I see a great deal of excitement because there is new leadership in the United States. With it comes a heightened awareness of the unknown, the unexpected, which is shown by the developing cardinal T-square between Jupiter, Pluto, and Uranus. In fact, that started this week with the first of three passages of the Jupiter/Pluto waning square, and will last into the summer, with a huge peak February 22-April 21. On Christmas Eve, December 24, 2016, the first of three Saturn/Uranus trines will take place, followed by the first of three Jupiter/Uranus oppositions on December 26. That is a lot of Uranus – the unexpected, the sudden, the disruptive, the new awareness and new ideas for a new future. And of course, it is a reflection of the new USA President, Donald Trump, who is born under a lunar eclipse in which the Sun is conjunct Uranus (there he is again) in the easily distracted and changeable sign of Gemini – an extremely original but unpredictable and quite probably disruptive geocosmic force.
The road ahead is exciting because it is new and won't relate to anything we have known in the past. It is a road that highlights many dangers and many hopes, and with it will come sudden descents into valleys that are deeper than anyone imagined, followed by sudden reversals to new heights and newer hopes. America could become great again, or it could implode in a series of controversies related to conflicts of interests and competition in which allies suddenly become at odds with one another over "who is right." It has the ingredients of something like a grand finale on "The Apprentice" TV show.
We will have lots of material to write about in this column in 2017, just as we have in this year's Forecast 2017 Book that goes to print this Monday, November 28. And the new administration will have a lot of challenges to fulfill its campaign promise to "Drain the Swamp" in Washington D.C. without running afoul of common sense ethical considerations itself. There should be something for everyone here – for those who protest and those who support the new USA leadership, both domestically or internationally.
Announcements
The Forecast 2017 Book is done! And what a year it going to be! The book is on schedule for printing completion and delivery by December 15, as planned. Written by Raymond A. Merriman since 1976, this annual Forecast Book is one of the most unique, affordable ($55.00), and accurate glimpses into the coming year. Utilizing the study of cycles and geocosmic factors, the annual Forecast book outlines forthcoming trends pertaining to political, economic, and financial markets throughout the world. This book has an impressive history of insightful accuracy into world economic and financial market conditions that you will not want to miss! Last year's printed edition sold out within three weeks of its release, and this one might too, since we have a new president, and no one knows what to expect (but astrology and cycle studies yield most interesting insights). You can still order to make sure reserve your copy before they sell out. To order the Forecast 2017 book click here>> or click for the Forecast 2017 E book>>.

The monthly edition of the MMA International Cycles Report (ICR) was released last week.. Each issue of ICR contains an in-depth analysis of: the XAU index (Gold and Silver Mining stocks), the U.S. Dollar (DXY), British Pound (GBP), Australian Dollar (AUD), the Australian stock index (ASX), the London FTSE stock index, the Russell 2000 U.S. stock index (RUT), Corn (C) and Wheat (W). The analysis of these markets is written by three of the top graduates of the Merriman Market Timing Academy (MMTA), including Mark Shtayerman (San Diego), Izabella Suleymanova (San Diego), Ulric Aspegren (Sweden), along with myself on the Australian markets. These reports are excellent. In the September issue, contributor Izabella Suleymanova correctly forecasted a Donald Trump victory. She stated, "Here are some observations on the Republican contender, Donald Trump. His horoscope shows that he has a strong Uranus (in conjunction to his Sun) influence which anyone can see with him speaking out his unpredictable ideas. Now, interestingly enough, he has a very good chance of winning as his progressed Sun is in conjunction with Regulus, the Lion's star and thus, the king's star. This star brings luck." If you do would like to subscribe to this report please go to the information and ordering page >>>

Our Our weekly and daily subscription reports continue to be very hot this year in almost every market analyzed. They caught the recent low in Gold and Soybeans, two of the best performing markets in 2016 so far. If you are an active short-term trader, or even if you are an investor who likes to keep up with our current thoughts on financial markets, you will be interested in MMA's Weekly or Daily Market reports. These weekly reports give an in-depth analysis of the DJIA, S&P and NASDAQ futures, Euro currency (cash and futures), Dollar/Yen cash and Yen futures, Euro/Yen cash, T-Notes, Soybeans, Gold and Silver, and Crude Oil. The daily reports cover all stock indices listed above, as well as futures in the Euro Currency, Japanese Yen, T-Notes, Gold and Silver, plus GLD and SLV (the Gold and Silver ETF's). Both reports provide trading strategies and recommendations for position traders as well as for shorter-term aggressive traders. Subscription to the daily report also includes the weekly report. These reports are valuable to those who trade Exchange Traded Funds (ETFs). Subscription to the daily report also includes the weekly report.

The MMA Investment Retreatin San Diego, California is on!

This unique event will take place at the beautiful Kona Kai Resort on Shelter Island in San Diego, California, March 9-13, 2017, located right on the Pacific Ocean. Featured presenters will be Ted Lee Fisher, money manager, former member of the Chicago Mercantile Exchange (CME) and a legend in Commodity Futures trading, and Egon von Greyerz of Matterhorn Asset Management in Zurich, Switzerland, an asset management company based on wealth preservation principles that also owns Gold vaults in Zurich, the Swiss Alps, Singapore and Hong Kong. Egon was one of the individuals behind the "Save Our Swiss Gold" referendum in Switzerland in 2015. Along with Retreat Coordinator Raymond Merriman, some of the brightest minds from the MMTA (Merriman Market Timing Academy) will present their latest research on the best investment ideas of 2017-2018, including MMA analysts Kat Powell and Nitin Bhandari, ICR analyst Ulric Aspegren and ICR editor Mark Shtayerman. For early bird discount registration (before October 31, 2015), do not miss this powerfully enlightening opportunity to connect with other investors and some of the best market timers in the world. >>There will be discussions between presenters and attendees every day.
Disclaimer & State of Purpose
The purpose of this column is not to predict the future movement of various financial markets. However, that is the purpose of the Schogt Market Timing & MMA (Merriman Market Analyst) subscription services. This column is not a subscription service. It is a free service, except in those cases where a fee may be assessed to cover the cost of translating this column from English into a non-English language.
This weekly report is written with the intent to educate the reader on the relationship between astrological factors and collective human activities as they are happening. In this regard, this report will oftentimes report what happened in various stock and financial markets throughout the world in the past week, and discuss that movement in light of the geocosmic signatures that were in effect. It will then identify the geocosmic factors that will be in effect in the next week, or even month, or even years, and the author's understanding of how these signatures will likely affect human activity in the times to come.
The author (Merriman) will do this from a perspective of a cycle's analyst looking at the military, political, economic, and even financial markets of the world. It is possible that some forecasts will be made based on these factors. However, the primary goal is to both educate and alert the reader as to the psychological climate we are in, from an astrological perspective. The hope is that it will help the reader understand these psychological dynamics that underlie (or coincide with) the news events and hence financial markets of the day.
No guarantee as to the accuracy of this report is being made here. Any decisions in financial markets are solely the responsibility of the reader, and neither the author nor the publishers assume any responsibility at all for those individual decisions. Reader should understand that futures and options trading are considered high risk.