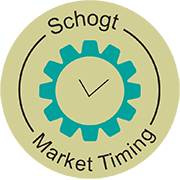 Print
Market preview goes to Members by email for FREE. Join us today!
Review and Preview
"We believe the air in risk assets is getting thinner and thinner, but the Big Top in price is still ahead of us," Michael Hartnett, chief investment strategist at Merrill Lynch, said in a report for clients. Hartnett pointed out that the current bull will be the longest in history if it continues to Aug. 22, 2018, while the outperformance of stocks versus bonds, at seven years running, would be the longest streak since 1929. The forecast is predicated on three core beliefs: The first is the aforementioned capitulation; the second an expectation of "peak positioning, profits and policy" that "will engender peak asset price returns" and a low in volatility; and, finally, an expectation that higher inflation and corporate debt along with tighter monetary policy will roil the corporate bond market, a critical prong of the risk asset rally. - Jeff Cox, cnbc.com, Nov 21, 2017.
Global stock markets rallied off the prior week's half-primary cycle lows, but only a few made new all-time or multi-year highs compared to the first 10 days of November. Only in the USA did stock indices record new all-time highs, which is fitting, because it was the Thanksgiving holiday week, which is traditionally a time when USA equities are strong. The Dow Jones Industrial Average, for example, rallied from a low of 23,242 on November 15, the prior week and within one day of MMA's critical reversal date (CRD), to a new all-time high of 23,617 on Tuesday, November 21. The NASDAQ Composite was even stronger, rallying from a trading cycle low of 6667 on November 15 to a new all-time high of 6890 on Friday, November 24. Two other markets made new multi-year highs. They were in Hong Kong, where the Hang Seng Index soared above 30,000 for the first time since November 7, 2007, and in Switzerland, where the Zurich SMI Index climbed to 9361, its highest mark since August 18, 2015. All other markets exhibited rather modest gains last week, except in China where the Shanghai Index fell on Friday to a new three-month low.
Crude oil was also very strong last week, soaring to 59.05 on Friday, it's highest level since June 30, 2015. This is not surprising because we are headed to the favorable trine of Jupiter and Neptune next week, December 2, and both of these planets co-rule crude oil. What was a little more surprising was the surge in the Euro currency to a new two-month high on Friday. Once again, it is testing 1.2000. Its 2.5-year high was registered on September 8 at 1.2092. This is a considerable gain from its 16.5-year cycle low on January 3, 2017, which was not only an important critical reversal date for currencies as given in Forecast 2017 Book, but also the center of the time band given in that book for the 16.5-year cycle low in the U.S. Dollar. If these long-term cycles are correct, the next 2-5 years will be a critical test to the status of the U.S. Dollar. In fact, all currency markets are susceptible to a "Great Reset," which has already started, and is covered at length in the Forecast 2018 Book, which has just been completed. The next important stage in this development is scheduled for the Winter Solstice, December 20-25, which is when the Sun and Saturn (and Venus) will cross over into Capricorn, together, for the first time in nearly 150 years.
Shorter-term Geocosmics and Longer-term Thoughts
"If truth stands in your way, you're headed in the wrong direction." – Harvey Mackay, "Companies Must Live By A Code," Arizona Republic, November 22, 2017.
The rally in stocks last week was not only a correlation to the Thanksgiving holiday season, but also related to the time of the year that the Sun enters the optimistic and hopeful sign of Sagittarius (November 20-December 21). It is probably even more positive than usual because on December 2, the first of three passages of a waning trine between Jupiter and Neptune will unfold. As stated last week, "Congress will now take a break for Thanksgiving holiday (markets will be closed on Thursday, November 23), before returning for the Senate vote, expected the following week, just in time for the first of three passages of the Jupiter/Neptune trine on December 2 (weekend). As discussed in this column before, Jupiter and Neptune in a trine aspect is indicative of euphoria and "irrational exuberance," to borrow a phrase coined many years ago by former Fed Chair Alan Greenspan. That is an aspect of infatuation, of thinking you are in love, of feeling like it is time to celebrate. But afterwards, reality strikes, you wake up the next day, and you have to deal with the hangover. Was it even "real?" What were we thinking?"
So, let us enjoy this euphoric time of the year and positive cosmic alignment while it lasts. However, don't get too drunk on elation this week, because Congress comes back the following week, Jupiter begins to separate from Neptune, Mercury turns retrograde on the full moon of December 3, and then we start the charge towards the Sun/Saturn conjunction on the winter solstice. It may be a classic case of cosmic vertigo.
Please note that there may not be a column next week, due my daughter's wedding taking place on a cruise from November 29-December 4. Priorities!
Announcements
The special MMA "Black Friday" book sale, is underway, and will last until Tuesday, November 28. It doesn't involve the Forecast Book or any subscription reports, but it is special, and just in time for the holidays.

You may still order the Forecast 2018 Book at the current price of € 47/ $55.00 plus postage and VAT or the Ebook format, same price, no postage or the Dutch version with analysis of the AEX in 2018, Financiële Vooruitzichten 2018 now for €49.95 plus postage and VAT.
Keep in mind that there is only one printing each year, and the number of printed copies we order is 20% above the amount of printed copies pre-ordered by December 1. When they sell out, they are gone. In the last five years, the Forecast Book has sold out of all printed copies three times, including the past two years. Therefore, if you wish a copy of the Forecast 2018 printed edition, it is advisable to order soon.

MMA's annual Forecasts Book, written by Raymond A. Merriman since 1976, is one of the most unique, affordable, and accurate glimpses into the coming year. Utilizing the study of cycles and geocosmic factors, this annual Forecast book outlines forthcoming trends pertaining to political, economic, and financial markets throughout the world. Specific markets analyzed for the next year(s) include: T-Notes and interest rates, the Dow Jones Industrial Average, Gold, Silver, Currencies (U.S. Dollar, Euro, Yen, Swiss Franc, and British Pound), Crude Oil, Grains and Weather. Each market contains the important geocosmic three-star critical reversal dates for 2018. Special sections also include the USA and world economy, the USA and world politics, the USA and its President. A 2018 ephemeris and calendar (one month per page) with geocosmic signatures is included, as well as descriptions of the Mercury, Venus, and Mars retrograde periods for 2018. This is a book with an impressive background for insightful accuracy into world economic and financial market conditions that you will not want to miss! For further information, read here>>

Our weekly and daily subscription reports continue to be very profitable this year in almost every market analyzed -especially stock indices. If you are an active short-term trader, or even if you are an investor who likes to keep up with our current thoughts on financial markets, you will be interested in MMA's Weekly or Daily Market reports. These weekly reports give an in-depth analysis of the DJIA, S&P and NASDAQ futures, Euro currency (cash and futures), Dollar/Yen cash and Yen futures, Euro/Yen cash, T-Notes, Soybeans, Gold and Silver, and Crude Oil, and now, the British Pound! The daily reports cover all stock indices listed above, as well as futures in the Euro Currency, Japanese Yen, T-Notes, Gold and Silver, plus GLD and SLV (the Gold and Silver ETF's). Both reports provide trading strategies and recommendations for position traders as well as for shorter-term aggressive traders. Subscription to the daily report also includes the weekly report. These reports are valuable to those who trade Exchange Traded Funds (ETFs). Subscription to the daily report also includes the weekly report.
Disclaimer & State of Purpose
The purpose of this column is not to predict the future movement of various financial markets. However, that is the purpose of the Schogt Market Timing & MMA (Merriman Market Analyst) subscription services. This column is not a subscription service. It is a free service, except in those cases where a fee may be assessed to cover the cost of translating this column from English into a non-English language.
This weekly report is written with the intent to educate the reader on the relationship between astrological factors and collective human activities as they are happening. In this regard, this report will oftentimes report what happened in various stock and financial markets throughout the world in the past week, and discuss that movement in light of the geocosmic signatures that were in effect. It will then identify the geocosmic factors that will be in effect in the next week, or even month, or even years, and the author's understanding of how these signatures will likely affect human activity in the times to come.
The author (Merriman) will do this from a perspective of a cycle's analyst looking at the military, political, economic, and even financial markets of the world. It is possible that some forecasts will be made based on these factors. However, the primary goal is to both educate and alert the reader as to the psychological climate we are in, from an astrological perspective. The hope is that it will help the reader understand these psychological dynamics that underlie (or coincide with) the news events and hence financial markets of the day.
No guarantee as to the accuracy of this report is being made here. Any decisions in financial markets are solely the responsibility of the reader, and neither the author nor the publishers assume any responsibility at all for those individual decisions. Reader should understand that futures and options trading are considered high risk.