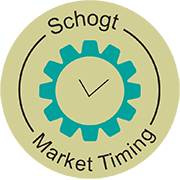 Print
Market preview goes to Members by email for FREE. Join us today!
Review and Preview
In the year since Donald Trump was elected president, the economy and the stock market have been on a roll. Mr. Trump thinks he knows why. "The reason our stock market is so successful is because of me," he declared this week. But… the entire global economy is picking up steam and foreign stocks are outperforming American ones. This suggests the U.S.'s good fortune is due less to Mr. Trump's presence than to a broader global trend. – Greg Ip, "Trump Should Give Thanks for Solid Economy," Wall Street Journal, November 9 2017.
One only has to look as far back as George H.W. Bush's first year to find better gains. Trump comes in fourth behind Franklin D. Roosevelt, John F. Kennedy, and Bush. –Lucinda Shen, "Trump Loves Taking Credit for the Record Stock Market," Fortune.com, November 8, 2017.
Well, what do you expect from someone born with Mars in Leo conjunct his ascendant (also in Leo), a Moon in Sagittarius, and a prominent Jupiter stationary direct? It is not a combination that lends itself to humility, or even balance. It represents someone who is larger than life – and louder than life. He's huge. And there is no denying that the stock market has been on a tear since he was elected one year ago.
The impressive rally to new highs in many world equity markets continued last week. All-time highs were noted on November 7-8 in the United States, Germany, Argentina, and India. Japan recorded another 25-year high, while Australia, Netherlands, and Hong Kong are nearing their highest levels in 10 years. China bounced back to record its highest mark since January 2016, as did Switzerland since August 2015. However, several of these market started to pull back into the end of last week, signifying that a correction may finally be underway. Many, like the Dow Jones Industrial Average, actually fell to their 15-day moving average for the first time in two months. This pullback is more in line with cycle's theory, which postulates that if a stock market low doesn't happen in weeks 5-7 of a primary cycle, it is very likely to happen in weeks 8-12. This begins the 12th week since the primary cycle began with the low of August 21, the day of the powerful solar eclipse and an MMA geocosmic three-star critical reversal date.
Gold and Silver performed well for most of last week too, until a sudden and mysterious decline struck around 11:00 AM Friday morning, dropping both Gold and Silver sharply in less than 20 minutes. Gold still closed up for the week. Crude oil, like stocks, also soared to a new yearly high on November 8, hitting 57.92, a level not seen since the summer of 2015.
Shorter-term Geocosmics
We are now entering another time band containing several important geocosmic signatures, November 11-22. The first signature in this group is the third passage of the 45-year Saturn/Uranus waning trine. Previously, I had stated that this was the end of a three-phase passage, going back to December 2016. Technically, that was correct. But, as pointed out by subscriber Robert W., this aspect returns again within 14' of a degree of an exact trine next August 2018. So, with the third passage this weekend on November 11, it is not over. That may be important because in the past four instances of this aspect, the stock market made an all-time high, after which a strong bear market followed. It could be happening now, or it could extend through next summer. The thing is that the high tends to happen between the first and last passage, which must now be considered as between December 2016 and August 2018. It is also interesting that Saturn rules manufacturing stocks, like the DJIA, and Uranus rules technology stocks, like the NASDAQ, and both made new all-time highs last week.
Next week also witnesses Venus making a conjunction to Jupiter (November 13) and a trine to Neptune (November 16). This is known as a "translation" of Venus to the forthcoming Jupiter/Neptune trine that takes place on December 2. Thus, it highlights the optimism, and euphoria of Jupiter and Neptune, much like the Sun did when it translated Jupiter and Neptune October 26-November 3. Given that the Sun's translation to the Jupiter/Neptune trine was bullish, it would be simple to deduce that Venus would have a similar correspondence with market behavior. But here is where cycle studies come in, because cycles point to a possible half-primary cycle low then. Ultimately, we look at geocosmic signatures as reversal periods, and not necessarily highs or lows – just reversals.
The time band comes to an end with Mars square Pluto on November 19 and Neptune turning stationary direct on November 22. These are about as diametrically opposed in dynamics as one can imagine in the study of Mundane Astrology. The Mars/Pluto square is intense and relentless. It can be dangerous, for the aggression of Mars struggles to integrate with the urge to end things (terminate matters) of Pluto. Sometimes this manifests as violence, or dangerous situations that threaten lives, such as in a terrorist attack, or acts of nature. But Neptune, on the other hand, is gentle and peaceful, exhibiting qualities of passivity and even surrender, not wishing to create anything resembling a tense or confrontational atmosphere. Perhaps it will correspond to floods that threaten human lives, for Neptune heavy rules rains and tidal waves. It can also pertain to oil spills, or accidents that release toxic fumes.
Longer-term Thoughts
"The Federal Reserve's very effectiveness in setting monetary policy depends on the public's assured confidence that we act only in its interest. We must act ethically and we must demonstrate our ethical standards in ways that leave little room for doubt." – Janet Yellen, Fed Chairwoman in a speech November 7, as reported by David Harrison in The Wall Street Journal, November 8, 2018.
Ethics are likely to be an important subject to watch as Saturn will soon enter Capricorn, its ruling sign, for three years, beginning on the winter solstice of December 20-21, 2017. As discussed in the forthcoming Forecast 2018 Book, this is also the cosmic centerpiece of the view that the world is immersed in a powerful "Reset," affecting the global economy, banking, and political environment. With Pluto also in Capricorn (2008-2024), any acts of unethical behavior by any government or banking officials are vulnerable to being exposed, and could lead to a termination of that person's tenure in power. Interestingly enough, the sudden rise in sexual scandals in both the entertainment and political arenas are part of this correlation. On top of that, Jupiter is now in Scorpio for the next year. In addition to its correspondence with hopes for tax reform, Scorpio is also the sign ruling sexual themes. Jupiter represents hope, abundance and exaggeration. As it rains Scorpio themes over the next year, it pours. It is already foretelling a year of many revelations of many matters that have been covered up for many years.
Note: The purpose of this column is to provide educational insights into the tenets of geocosmic studies as they correspond to economic, political, and socio-psychological matters, as one of several tools that in turn may assist in the practice of financial market timing. This column is not intended, nor should it be used, as an advisory service for trading financial markets, without use of other financial market analysis tools. The MMA subscription reports offered here provide that type of advisory service, with specific recommendations for trading.
Announcements
ONLY A FEW DAYS LEFT!

The "pre-publication special offer" season on Forecast 2018 book and E-book, subscription services, has only one week to go before it ends November 15, so if you have not placed your order(s) yet, do it now! You can order the Forecast 2018 Book either in print or in Ebook format, with a Pre Publication Offer, valid until November 15, 2017.

The annual Forecast 2018 Book will also come available in Dutch language as Financiële Vooruitzichten 2018. The pre-order special rate is $45, a savings of nearly 20% from the $55.00 price (plus postage) that will go into effect on November 15.

MMA's annual Forecasts Book, written by Raymond A. Merriman since 1976, is one of the most unique, affordable, and accurate glimpses into the coming year. Utilizing the study of cycles and geocosmic factors, this annual Forecast book outlines forthcoming trends pertaining to political, economic, and financial markets throughout the world.

Several forecasts made in the 2017 Forecast Book have already unfolded - and it's only August! Check out a few of the amazing forecasts that were made last year in October/November 2016 in the Scorecard here>>

The monthly MMA Cycles Report was issued last week to all subscribers of that report. This report covers the outlook for U.S. stocks (DJIA and S&P futures), Gold, Silver, Treasuries, Euro Currency, Crude Oil and Soybeans, plus MMA's original geocosmic critical reversal dates (CRDs) and Solar/Lunar reversal dates over the next several weeks. This report came also out in Dutch, with AEX-index included, in SMT Cyclus Nieuwsbrief.
Also published past week:
- the monthly MMA Japan Cycles report, covering the Nikkei, JGB Bonds, and Dollar-Yen.
- the MMA European Cycles Report, covering the German DAX, Swiss SMI, and Netherlands AEX. If you are not a subscriber to the MMA Cycles Report and wish a copy of this month's outlook for financial markets, consider taking out a 2-issue trial subscription for only $55.00 (first time subscribers only). This is an excellent way to get the MMA overview on financial markets!

"The Ultimate Book on Stock Market Timing Volume 1: Cycles and Patterns in the Indexes" is now out! This is the most comprehensive book ever published on the cycles of the stock market (DJIA, S&P and Nikkei), with analysis going back to the British stock market of the 17th century. A lot has happened since this book was first written in 1997, twenty years ago, including the long-term cycle low of March 2009 in the recent "Great Recession." All longer-term cycles have been updated, as well as intermediate and shorter-term cycles and their phases.
"The Ultimate Book on Stock Market Timing: Cycles and Patterns in the Index" is literally the ultimate book on the analysis of the stock market. We are especially impressed with various waves of long-term cycles for more than 200 years, which we have never seen." - T. Kaburagi, Toshi Nippou Ltd (Japan's major commodity newspaper). Read more here>>

Our weekly and daily subscription reports continue to be very profitable this year in almost every market analyzed -especially stock indices. If you are an active short-term trader, or even if you are an investor who likes to keep up with our current thoughts on financial markets, you will be interested in MMA's Weekly or Daily Market reports. These weekly reports give an in-depth analysis of the DJIA, S&P and NASDAQ futures, Euro currency (cash and futures), Dollar/Yen cash and Yen futures, Euro/Yen cash, T-Notes, Soybeans, Gold and Silver, and Crude Oil, and now, the British Pound! The daily reports cover all stock indices listed above, as well as futures in the Euro Currency, Japanese Yen, T-Notes, Gold and Silver, plus GLD and SLV (the Gold and Silver ETF's). Both reports provide trading strategies and recommendations for position traders as well as for shorter-term aggressive traders. Subscription to the daily report also includes the weekly report. These reports are valuable to those who trade Exchange Traded Funds (ETFs). Subscription to the daily report also includes the weekly report.
Disclaimer & State of Purpose
The purpose of this column is not to predict the future movement of various financial markets. However, that is the purpose of the Schogt Market Timing & MMA (Merriman Market Analyst) subscription services. This column is not a subscription service. It is a free service, except in those cases where a fee may be assessed to cover the cost of translating this column from English into a non-English language.
This weekly report is written with the intent to educate the reader on the relationship between astrological factors and collective human activities as they are happening. In this regard, this report will oftentimes report what happened in various stock and financial markets throughout the world in the past week, and discuss that movement in light of the geocosmic signatures that were in effect. It will then identify the geocosmic factors that will be in effect in the next week, or even month, or even years, and the author's understanding of how these signatures will likely affect human activity in the times to come.
The author (Merriman) will do this from a perspective of a cycle's analyst looking at the military, political, economic, and even financial markets of the world. It is possible that some forecasts will be made based on these factors. However, the primary goal is to both educate and alert the reader as to the psychological climate we are in, from an astrological perspective. The hope is that it will help the reader understand these psychological dynamics that underlie (or coincide with) the news events and hence financial markets of the day.
No guarantee as to the accuracy of this report is being made here. Any decisions in financial markets are solely the responsibility of the reader, and neither the author nor the publishers assume any responsibility at all for those individual decisions. Reader should understand that futures and options trading are considered high risk.