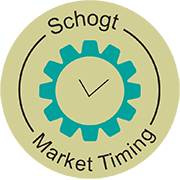 Print
Market preview goes to Members by email for FREE. Join us today!
Your email address will not be shared with others.
Review and Preview
It was another typical Mercury retrograde week. Most equity indices were modestly up early in the week, peaking around the midpoint of the Mercury retrograde of May 10 and then declining into the end of the week. For most, it was an inside week – the high and low were between the prior week's high and low, which is typical of the latter half of Mercury retrograde (low volatility). However, there were exceptions, such as in Australia, where the ASX index soared to its highest level in 9 months. Or in China, where the Shanghai Index fell to its lowest level in two months. Typical Mercury retrograde. One part of the world is up, another part down, but most of the world just see-sawing back in forth in a smaller and smaller trading range.
In the USA, the Dow Jones Industrial Average peaked at 17,934 on Tuesday, May 10, right in the middle of the Trickster's retrograde motion. It soared 222 points higher that day. The next day it gave it all back, falling 217 points. By the end of Friday, May 13, the DJIA was making a new monthly low, testing 17,500.
The trading activity was a little livelier in commodities. Crude Oil hit $47.02/barrel on May 12, its highest price in 6 months. Gold fell from a yearly high of 1306 on May 2, just two trading days after Mercury turned retrograde, and fell to a low (so far) of 1258.30 on May 10, the midpoint of the retrograde mercury time band. Silver, as usual, was more dramatic. From its high of 18.06 on May 2, it sold off all last week. On Friday, it was down to a low of 16.85 intraday, with no sign of a bottom yet. It fits with cycle studies. It also fits with Mars transit studies, with Mars falling back into early Sagittarius due its retrograde motion. However, it may violate the normal bullish pattern of heliocentric Mercury moving into Sagittarius now (May 13-24), which starts now. Should we be surprised that the warrior Mars is one tough dude that can put a stop to Mercury the Trickster?
The problem with the metals is the Dollar, which is strengthening. It is really deeper than that. The problem with all the markets is the Central Banks and their mixed messages, which drives the Dollar higher. Two weeks ago, the Bank of Japan did not provide more monetary accommodation, as was then expected. Last week, BOJ announced they would. Hence the Dollar went up, and other currencies (like the Euro and Yen) fell rather hard, pulling down both metals and stocks. So that makes three central banks now that have reversed their prior announcements about monetary policy in the last month: first the ECB, then the Federal Reserve Board, and now BOJ. It is classic Mercury and Mars retrograde, with Jupiter and Saturn in a T-square with Neptune: you cannot believe anything you read, hear, or see these days. Even Donald Trump reversed his monetary policy regarding accepting campaign funds, when all along he said he would not. Under aspects like these, promises are made to be broken.
Short-Term Geocosmics
This is a noteworthy week for a strange reason: there are no geocentric major aspects forming by transiting planets, May 14-21. That implies that whatever the trends are going into this week, they will not change. Markets that have been declining will continue to decline and those that have been rising will continue to rise. Unless they don't (nothing is iron clad under Mercury and Mars both retrograde, and past correlations are no guarantee of future performance. What is a more likely observation is that world leaders (political and banking) will continue to abruptly change their positions and spin their thinking in an effort to distract from their erratic thinking and behavior.
Even though planets are not making major aspects to one another, there are still a few interesting geocosmic features happening in the cosmos. For one, heliocentric Mercury begins its 11-day journey through Sagittarius, May 13-24. As stated last week, "This will be fascinating because that pairing usually corresponds to sharp price movements in metals and currencies (usually up), but it is occurring near the end of Mercury retrograde, which is a time that is usually not very volatile for financial markets. Which will dominate? Or will we see both expressions manifest?" So far, it has not been volatile, so the end of Mercury retrograde is dominating.
Another test to the current contradictory Mercury volatility theories will take place May 21, when the Full Moon unfolds in Gemini-Sagittarius. This full Moon conjuncts Mars as well. Normally, that would correspond to market and political volatility (boastful claims that may not be true, followed by over-the-top angry rebuttals). It happens over a weekend, so perhaps it relates more to politics than markets. However, watch the grain markets, which tend to reverse within a trading day or two of this lunation. Tempers and weather could get very hot.
Longer-term Thoughts and Mundane Astrology
"Great minds discuss ideas, average minds discuss events, small minds discuss people." – Admiral Hyman G. Rickover, from the Arizona Republic, May 5, 2016.
We are going to play small ball and discuss people this week, especially Donald Trump who is born under a full Moon, in fact a lunar eclipse, in the same Gemini-Sagittarius signs that the full moon of May 21 occupy. His online birth certificate states he is born June 14, 1946, at 10:54 AM, EDT, in Queens, New York. He is a man who is at his strength discussing people, and less potent when discussing ideas in detail, especially if they involve the details of how he would do what he proposes needs to be done. He is much stronger when he can turn the conversation from "ideas" to "people." As he suggests, he prefers to not go into details about his "ideas" (of which he has plenty, as a Gemini-Sagittarius) because he wishes to keep his "options open."
When he discusses "people," however, he is at his strength because he is gifted at "branding" them, thereby creating an enduring image in the minds of others. In this primary season, he has impressively demonstrated his power at effectively branding his opponents (i.e. "Little Marco," "Lying Ted," Low Energy Jeb," "Crooked Hillary," and so on). It is a wonder that no one has effectively branded him in kind (i.e. "Donald the Whiner," Bully Donald," "Contradictory Donald," or perhaps "Cannonball," since Hillary Clinton is fond of calling him a "loose cannon," which is a weaker form of branding that isn't sticking). In any event, the ability to "pin a tail on a donkey," or sticking names on people, is a form of Gemini-Sagittarius playfulness. However, with Mars rising in Leo, it can (but not solely) take the form of offensiveness and even bullying. This becomes even more pronounced in the charts of those who also have planets in Cancer, for Cancer demands loyalty. Mr. Trump has Venus and Saturn conjunct in Cancer, so he is especially assertive at branding others negatively who are not loyal to him, such as his opponents. As he often states, he doesn't likes to lose. He will do whatever it takes to win. This is not the chart of one who graciously accepts defeat.
Of most importance to readers - and everyone else – is whether he can win the election or not. As an astrologer, I think it is not clear by looking solely at his chart and transits to it. I will discuss this in more detail later in the year, but suffice to say for now that the transit of Saturn will be conjunct him Moon and opposite his Sun just before inauguration day on January 20. This is a two-edged sword. Saturn on the Moon is not generally regarded as a "popular" time in one's life. It is associated more often with loss than gain. When competing, it does not portend victory, but rather deep disappointment. Yet Saturn transiting in opposition to one's natal Sun can indicate a peak in one's professional life. At the same time, the demands upon one's time and energy are usually enormous. It can be a very successful time, but also a very stressful time.
Can he win? Yes, with transiting Saturn opposite his Sun. But he can also suffer a great loss, with Saturn on his Moon. Can both themes be present at the same time in January 2017? Yes. Bottom line: This is probably not going to be as easy a victory as Clinton fans think and as polls currently indicate. Hillary is going to have to be able to close out this election cycle in a much stronger manner than she has shown a capacity to do prior to now (with the exception of winning her Senate seat in New York a few years ago). They both have Mars in Leo (Trump and Clinton), which is the most common placement for former USA presidents, as reported by Michael O'Reilly in his excellent work titled "Political Astrology." That also indicates one hell of entertaining fight should they ever go on stage and debate – almost as good as a debate between Janet Yellen and Donald Trump, which may come after the election, if Trump wins.
In the meantime, I stand by my earlier advice: sit back and enjoy this spectacle. Politics like this have never happened before in quite this fashion in America, and if nothing else, it promises to be a very entertaining match between "Crooked Hillary" and "Cannonball Donald."
Announcements
The next Raymond Merriman webinar will take place Sunday, June 5
It will start 11:45 AM, Eastern Daylight time. It will last a little less than two hours, and will cover the outlook for interest rates, real estate market, grains and foods, gold, silver, the USA stock market, crude oil, and the U.S. Dollar. The cost will be $45.00. A power point of the slides will be included with your reservation. To reserve your spot at this event, please register here >> as we are open for reservation now.
Live attendance will be limited to 100 people. All of these webinars have sold out in the past, so reserve early and guarantee your slot.

The monthly edition of the MMA Cycles Report will be released this Monday evening (May 16) to all subscribers. If you are not a subscriber to the MMA Cycles Report and wish a copy of this month's outlook for financial markets, consider taking out a 2-issue trial subscription for only $55.00 (first time subscribers only). The monthly MMA Cycles Report covers the outlook for U.S. stocks (DJIA and S&P futures), Gold, Silver, Treasuries, Currencies (Euro and Swiss Franc), Crude Oil and Soybeans over the next several weeks and months. The MMA Japan Cycles report comes out Wednesday and covers the Nikkei, JGB Bonds, and the Dollar-Yen. The MMA European Cycles Report also comes out Wednesday and covers the German DAX, Swiss SMI, and Netherlands AEX.

You may find the following 75-minute interview and podcast conducted last week of Raymond Merriman, by noted astrologer Chris Brennan, to be of interest here. The subject was on the use and application of Financial Astrology – how do I use it, and how did I come to develop this methodology. Chris is a good interviewer as well as a very good and humble astrologer. His podcasts are extremely popular among students and professionals of astrology.

Our four interviews on "The Incredible Spring Lineup of Geocosmic Signatures," conducted over the past seven weeks, are all available for viewing on our YouTube station. This latest video contains a special section on the recent explosion upwards in Silver prices. All four interviews are available for viewing, with Dutch subtitles. [If enabled in YouTube by clicking 1st icon on the right side below your video screen.] The Incredible Spring Lineup of Geocosmic Signatures, Part 4 can be seen here. These videos are getting great reviews and are very relevant right now.Hosted by German Journalist and Astrologer Antonia Langsdorf interviewing Raymond Merriman, these YouTube videos describe the incredible spring geocosmic lineup now in force, and its association with financial markets and world affairs. You will not be disappointed. You will be surprised. And many of the conditions described are already starting to unfold, such as new cycle highs in stocks and the pullback in Gold.

In Top 2 Best Performing Systems Q1 2016


We are happy and proud that Gold Cyclesmade it to # 2 of the 54 trade systems in Systemshop, winner Golden Bull best Investment Innovation 2013. Gold Cycles uses a proven method in which the correlation of certain market behaviour and planetary cycles form an important factor. Our success degree has been above 70% for years now. With 3 – 4 trades per month we try to build profits gradually. The system fits the investor who is willing to take some more risk with the view of achieving above average yields on medium term. Q1 2016 result is 57.83% profits for clients. For those of you who can read Dutch, read more here>> (Text page will also be avaiabe in English shortly.)

We are pleased to announce that the second MMA Investment Retreat will take place at the beautiful Kona Kai Resort on Shelter Island in San Diego, California, March 9-13, 2017, located right on the Pacific Ocean. You will be hearing more about this spectacular retreat soon, but save the dates now. One of our guest speakers will be Ted Lee Fisher, money manager, retired member of the Chicago Mercantile Exchange (CME) and a legend in Commodity Futures for his pioneering work on creating Treasury futures. He is one of the most profound thinkers I have met on the current situation in world financial markets – a brilliant man and savvy trader. We will soon be announcing 2-3 other special guests, along with the brightest minds from the MMTA (Merriman Market Timing Academy) who will present their latest research on the best investment ideas of 2017-2018. We will open up early registration for this event shortly. Stay tuned, and do not miss this powerfully enlightening event! Read more>>

Our MMA weekly and daily subscription reports have been very hot lately, catching the lows in metals, stocks, crude oil, soybeans, and currencies. If you are an active short-term trader, or even if you are an investor who likes to keep up with our current thoughts on financial markets, you will be interested in MMA's Weekly or Daily Market reports. These weekly reports give in-depth analysis of the DJIA, S&P and NASDAQ futures, Euro currency (cash and futures), Dollar/Yen cash and Yen futures, Euro-Yen cash, T-Notes, Crude Oil, Soybeans, Gold and Silver. The daily reports cover all stock indices listed above, as well as futures in Euro, Japanese Yen (new!), T-Notes, Gold and Silver, plus GLD and SLV (the Gold and Silver ETF's). Both reports provide trading strategies and recommendations for position traders as well as for shorter-term aggressive traders. Subscription to the daily report also includes the weekly report.

Attention crude oil traders!

A new report, titled, "Time for Crude Oil," by MMTA graduate Nitin Bhandari, is being offered now since April 1. This service will consist of daily, weekly, and monthly reports on crude oil for active traders, investors, and hedgers. It will begin April 1. However, as an introductory offer, these reports will be available for free now through April 1! Nitin has been writing MMA daily crude oil report for two years now, and the monthly report on crude oil for the MMA Cycles Report for the last several months. He recently called the bottom in crude oil, and advised all traders to get long at that time. What is he advising now? To find out, sign up now for his new subscription reports on Crude Oil here to get your copies starting now.

FORECAST 2016 Enlish and Dutch translation are both sold out, but still available as E BOOK!

No other book has informed and prepared readers for the Cardinal Climax period of 2008-2015 as precisely as Raymond Merriman's annual Forecast Book. No other book has guided readers through this turbulent period since it began in 2008. Now, in 2016, we enter a different kind of period for the next two years that will require new strategies and a different set of skills to navigate these forces of change. This year's book contains a special new section on the British Pound and the Indian stock market. Read more>>
Disclaimer & State of Purpose
The purpose of this column is not to predict the future movement of various financial markets. However, that is the purpose of the Schogt Market Timing & MMA (Merriman Market Analyst) subscription services. This column is not a subscription service. It is a free service, except in those cases where a fee may be assessed to cover the cost of translating this column from English into a non-English language.
This weekly report is written with the intent to educate the reader on the relationship between astrological factors and collective human activities as they are happening. In this regard, this report will oftentimes report what happened in various stock and financial markets throughout the world in the past week, and discuss that movement in light of the geocosmic signatures that were in effect. It will then identify the geocosmic factors that will be in effect in the next week, or even month, or even years, and the author's understanding of how these signatures will likely affect human activity in the times to come.
The author (Merriman) will do this from a perspective of a cycle's analyst looking at the military, political, economic, and even financial markets of the world. It is possible that some forecasts will be made based on these factors. However, the primary goal is to both educate and alert the reader as to the psychological climate we are in, from an astrological perspective. The hope is that it will help the reader understand these psychological dynamics that underlie (or coincide with) the news events and hence financial markets of the day.
No guarantee as to the accuracy of this report is being made here. Any decisions in financial markets are solely the responsibility of the reader, and neither the author nor the publishers assume any responsibility at all for those individual decisions. Reader should understand that futures and options trading are considered high risk.