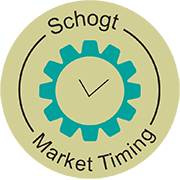 Print
Review and Preview
Stock markets around the world were up smartly last week, following their lows of August 2, when Mars moved into Sagittarius. In the USA, the DJIA, S&P, and NASDAQ all made new all-time highs. Gold and Silver were strong into Wednesday, and then started another decline as the week ended. Now we will watch and see what effect Saturn changing directions on August 13 will have, with Venus squaring both it and Neptune over the weekend.
Short-Term Geocosmics
We are now entering one month of heavy emphasis on the Saturn/Neptune themes, as described in our latest YouTube video series (see announcements). And the 36-year Saturn/Neptune square is the dominant geocosmic signature of 2016. It starts with Saturn turning direct on August 13, just one degree away from an exact square to Neptune (that final passage will take place September 9). Also on August 13-14, Venus will form a T-square to Saturn and Neptune. One of our basic rules is that any market that declines into a Venus/Saturn hard aspect is a candidate to make a low from which prices reverse upwards. But how long that reversal will last depends on the other signatures that will unfold afterwards - and there are several that will take place August 12-September 12, including the important Mars/Saturn conjunction of August 26. Since Neptune is also involved, this month-long period not only highlights stock indices around the world, as well as crude oil and precious metals.
Crude oil and precious metals are also likely to be important because of the many planets now in Sagittarius (the sign that co-rules crude oil). Most notable is Mars in Sagittarius, which our studies previously demonstrated, correlate with large price swings in crude oil (and heightened military tensions in the Middle East), and will continue through its ingress of Capricorn. This passage lasts from August 2 through November 8 (it ends with the USA election). We noted that several markets reversed on August 2 as Mars entered Sagittarius. Crude oil and the DJIA made a low then, while gold, silver, currencies, and treasuries made a high.
Long-Term Thoughts and Mundane Astrology
"Power tends to corrupt and absolute power corrupts absolutely." Lord Acton.
"Power is of two kinds. One is obtained by the fear of punishment and the other by acts of love. Power based on love is a thousand times more effective and permanent than the one derived from fear of punishment." – Mahatma Gandhi
This week's thoughts will include an account of my recent tour of Europe, based on discussions I had with subscribers, friends, friends of friends, and both new social and professional contacts. It will also include some of my own thoughts on current events that have evolved since leaving the USA one month ago. It all seems like it was so much longer than a month ago. Many things have happened in the world and the USA since then. Many things have changed.
When I left, the Republican and Democrat conventions had not taken place. Donald Trump was even, or ahead in the polls, against Hillary Clinton. The alleged coup attempt to overthrow Turkish President Recep Erdogan had not yet occurred. The main thing on the minds of Europeans when I arrived was the future of the European Union, the effect of Brexit, and the new leader of the United Kingdom, Theresa May, who would visit German Chancellor Angela Merkel during this period. Merkel was having her own problems with the refugee crisis in her nation.
All of these things were unfolding, or about to unfold, as I arrived. And then a series of terrorist attacks and violent events occurred in very quick fashion in Germany. These were the complexities of the rapidly changing world. As I met one group of Europeans after another, these were the crux of the concerns that shaped their voices and opinions, as a slew of Uranus signatures highlighted the cosmos in late July, with a transition to several Saturn/Neptune signatures approaching by the time I returned on August 11, a return that itself was delayed by two days due to the computer breakdown at Delta Airlines. That delay (Saturn) was sort of a Uranus (airlines) event. This trip was very Uranus-Saturn, both personally and in terms of how I read the world over the past month.
First, it was a reaction of astonishment (Uranus) that engulfed those I spoke with: stunned that Donald Trump was actually ahead in the polls. The Europeans I talked with could not fathom that the USA would seriously elect Donald Trump. They mostly see him as dangerous. On the other hand, they were aware and concerned about Hillary Clinton's trust/character issues.
One even commented that he could not fathom how the USA could support Clinton, for it was due to her direction that the refugee crisis in Germany unfolded. In his view, the United States leadership has changed immensely since the aftermath of World War II. Back then, the USA was careful in its planning on how to help rebuild nations that were destroyed in the Second World War. But in Viet Nam, then Iraq, and most recently Libya, the USA has had no plan to reconstruct those nations once it conspired to remove their leaders. In the vacuum, chaos has led to the evolution of terrorism and terrorist groups, like ISIS. The forced but unnecessary removal of Gadhafi, in this gentleman's view, was the work of both Obama and Clinton with no foresight for handling the aftermath. As Libya turned lawless, a wave of Libyans sought escape through small boats over the Mediterranean Sea. Many died, but many made it across the sea for the first time ever in such a coerced exodus. To their amazement and disbelief, there were no border controls in Europe. They thought they could not enter Europe, but at that time, all they had to do was make it across the sea. Once word got out that 1) you could make it by small boat across the Mediterranean, and 2) you could enter one country after another without much restriction, the mass exodus from Syria and Northern Africa began. This was all during the Cardinal Climax of 2008-2015, when the world changed dramatically, as the T-square between Saturn, Uranus, and Pluto would suggest.
Stricter border controls were put in place after the refugee crisis had already started. In Germany, it became a serious problem. Merkel was not getting any help from her own government on handling this crisis. Despite public relations attempts to show that many of the refugees were professional people, like doctors, it soon became apparent that many were also not the type that would ever become "good citizens" of Germany, especially those from Northern Africa, whose behavior and attitudes towards women were not complimentary with the values and laws of Germany. To make matters even worse, there was no effective acclimation process for these new arrivals, which according to Germans in this field that I spoke to, would take a minimum of 10 years (let alone three months) to properly indoctrinate/educate on acceptable social behavior and laws. The refugees did not know how to adapt to German culture; Germans were not ready for the invasion of Northern African culture. Without help from within Germany's own government, and with her popularity spiraling down as more and more sexual violations were reported, Merkel then made a deal with Turkish president Erdogan to help her, by accepting refugees before they got to Germany. The Germans resented this even more - that she made a deal with Erdogan rather than fix it herself - and today, many Germans are very disappointed in Merkel. Many told me they would not vote for her in next year's election (which I found alarming, as she was so "trusted" before this).
The situation with Erdogan was also enlightening, and consistent with the themes of Saturn and Neptune (lack of trust and belief). Nearly three million Turks live in Germany. They have been well received and accepted by Germans. Until now. All that is changing because of the so-called "coup attempt" to overthrow Erdogan. The American news on the subject seems to suggest that the coup attempt was real, or staged by the USA military and/or intelligence. This would be a classic example of the "victimization" nature of Saturn/Neptune. However, nearly everyone I spoke with believed that Erdogan himself staged the coup attempt. Regardless of the truth, some conveyed that the end result itself is the same– his consolidation of powers and elimination of his opposition. It is this, that most worries the Germans, who seem to abhor such absolute power grabs and the punishment of critics that is to be unleashed on his opponents, marking the end of many of the freedoms of democracy that Turks were getting used to.
An interesting demonstration in support of Erdogan by the German Turks took place while I was in Germany. Over 30,000 turned out in Cologne to show their support for him. This event was not well received by Germans I spoke with. That night, at a Turkish restaurant outside of Cologne, my host asked the waiter if he was there. He regretted he was not; he wished he could have attended. The waiter was upset because the German government would not allow Erdogan to address the crowd by satellite telecast. My host asked why he was upset at that. Shouldn't he be grateful that the Germans even allowed such a demonstration to take place? The waiter said "Erdogan is a hero in Turkey, and to all the Turkish people in Germany. He is giving the people their pride back and he is creating freedom for Turks." When my host asked, "Are you aware that if Erdogan was president here, you would not have been able to conduct such a demonstration? You would not have this freedom? If Germans in Turkey wanted to stage a demonstration in favor of Merkel, or Germany, Erdogan would not allow it? You have rights here that you would not have in Turkey, and isn't this why you came here? To have these freedoms?"
The waiter looked troubled, He had not thought of that. Of course not. But it was no surprise to me that a German did. Germans have seen this play before. They know how this story is likely to unfold. With three million Turks now living in Germany, favoring Erdogan's actions or reactions (human rights concerns), on top of all the refugees from Syria and Northern Africa they are trying to assimilate (and educate) because they believe that helping those in trouble is "the right thing to do," many Germans (and Dutch and Swedes that I also spoke with) are deeply concerned about the future of Europe.
And, they worry about what a President Trump would mean to Europe. They are worried that America will elect Trump. More worried than what America would be like under a President Hillary Clinton. This was the question they asked of me: "Who will win the election" I answered, "Based on the selection of running mates, it is a choice between candidates whose birthdates (Sun position of Clinton and Kaine) make a grand trine to the USA Venus/Jupiter, versus candidates whose Suns make a conjunction to the USA Mars, square Neptune (Trump and Pence). My belief is that the USA will choose Venus/Jupiter over Mars, and probably in a landslide." In this case, I also believe the candidate of Wall Street and Federal Reserve Bank wins.
Announcements
The monthly edition of the MMA Cycles Report will be released this week (Monday-Tuesday) to all subscribers. If you are not a subscriber to the MMA Cycles Report and wish a copy of this month's outlook for financial markets, consider taking out a 2-issue trial subscription for only $55.00 (first time subscribers only). The monthly MMA Cycles Report covers the outlook for U.S. stocks (DJIA and S&P futures), Gold, Silver, Treasuries, Currencies (Euro and Swiss Franc), Crude Oil and Soybeans plus our geocosmic critical reversal dates (CRDs) and Solar/Lunar reversal dates over the next several weeks and months. The MMA Japan Cycles report comes out Wednesday and covers the Nikkei, JGB Bonds, and the Dollar-Yen. The MMA European Cycles Report will be released this week as well and covers the German DAX, Swiss SMI, and Netherlands AEX.

Our MMA weekly and daily subscription reports have been very hot lately, catching the lows in metals, stocks, crude oil, soybeans, and currencies. If you are an active short-term trader, or even if you are an investor who likes to keep up with our current thoughts on financial markets, you will be interested in MMA's Weekly or Daily Market reports. These weekly reports give in-depth analysis of the DJIA, S&P and NASDAQ futures, Euro currency (cash and futures), Dollar/Yen cash and Yen futures, Euro-Yen cash, T-Notes, Crude Oil, Soybeans, Gold and Silver. The daily reports cover all stock indices listed above, as well as futures in Euro, Japanese Yen (new!), T-Notes, Gold and Silver, plus GLD and SLV (the Gold and Silver ETF's). Both reports provide trading strategies and recommendations for position traders as well as for shorter-term aggressive traders. Subscription to the daily report also includes the weekly report.

New Video in "The Incredible Spring Lineup of Geocosmic Signatures" series

We just completed a fifth YouTube interview series last week (August 1). It is the next feature in the series following the four interviews on "The Incredible Spring Lineup of Geocosmic Signatures," that were conducted in March and April. To view this new video, just go to https://youtu.be/sYrjIgM3GTY and you will find Part 5 of the Incredible Planetary Signatures series. This one covers the geocosmic and mundane outlook for August-September, featuring Crude Oil, DJIA, Gold, and Silver.

Raymond Merriman met with subscribers in Amsterdam during dinner in a fine restaurant. Again, everybody enjoyed this special event very much. And many are looking forward to the next meeting, which will be the MMA Investment Retreat in San Diego, next year! Read more>>

The second MMA Investment Retreat will take place at the beautiful Kona Kai Resort on Shelter Island in San Diego, California, March 9-13, 2017. One of our guest speakers will be Ted Lee Fisher, money manager, former member of the Chicago Mercantile Exchange (CME) and a legend in Commodity Futures trading. He is one of the most profound thinkers I have met on the current situation in world financial markets – a brilliant man and savvy trader. Egon von Greyerz of Matterhorn Asset Management in Zurich, Switzerland, an asset management company based on wealth preservation principles, will also be a guest speaker. Matterhorn has clients in over 40 countries and Gold vaults in Zurich, the Swiss Alps, Singapore and Hong Kong. Egon was one of the individuals behind the "Save Our Swiss Gold" referendum in Switzerland in 2015, and is well versed on the importance of Gold in a wealth protection strategy in these unstable times. Also present will be some of the brightest minds from the MMTA (Merriman Market Timing Academy) to present their latest research on the best investment ideas of 2017-2018, including MMA analysts Kat Powell and Nitin Bhandari, ICR analyst Ulric Aspegren and ICR editor Mark Shtayerman. Read more>>