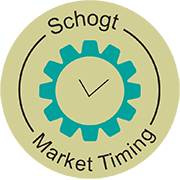 Print
Market preview goes to Members by email for FREE. Join us today!
Review & Preview
Job growth continued at a tepid pace in August, with nonfarm payrolls increasing by just 130,000, thanks in large part to the temporary hiring of Census workers, the Labor Department reported Friday. Wage growth remained solid, with average hourly earnings increasing by 0.4% for the month and 3.2% over the year; both numbers were one-tenth of a percentage point better than expected. – Jeff Cox, "Job Growth Falls Short of Expectations as August Payrolls Rise just 130,000," http//www.cnbc.com, September 6, 2019.
Temporary tariffs fired as first shots are now looking permanent and at higher rates than initially advertised. Opposing countries have shifted buying plans, with long-term implications. Company supply chains have been dislocated, and they will never go back to their pre-trade war conditions, as post-trade war long-term risks will remain in the psychology of business executives and have to be managed through supply-chain diversification. Tariffs are a tax on trade, and regardless of who pays the tax; trade is hurt. Thus, global trade is slowing, and as global trade slows, so does global economic growth – Bluford Putnam, "Trade War: Everything Has Changed," September 4, 2019, https://www.cmegroup.com/.
It was another noteworthy week for financial markets, as equities continued their advance following mid-August lows, while metals made new multi-year highs on Wednesday, September 4, and then sold off sharply into the end of the week. Last week was also noteworthy because the Euro currency fell to its lowest level since May 2017 and T-Notes soared to their highest mark since September 2016.
U.S. Dollar-based assets, like treasuries and stocks, continue to be the most desirable place in the world to invest these days, which is probably a reflection – and result – of the economic policies adopted under President Trump in 2017 through much of 2018, when his party (Republicans) held control of all three branches of government for the first time since 1929-1930. However, the recent breakout of precious metals and U.S. treasuries to their multi-year highs is also a likely acknowledgement of the growing uncertainty in world finances caused by the more recent policies initiated by this same executive administration since late 2018. As much as investors are seeking dollar-denominated assets right now, they are also seeking what they perceive as a "safe haven," or even a "hedge", in the face of the trade disputes and currency wars that have erupted in the past year. World businesses now find it necessary to realign their supply chains and adjust their business operations due to the increased tariffs involving the U.S. and China. And all of this is occurring – escalating – as we approach the third and final passage of the Jupiter/Neptune waning square on September 21.
As mentioned above, most world equity markets continued to rally last week. In Europe, all four indices we track rose to their highest levels in 5 weeks. The Zurich SMI was the most interesting as it reached 10,076 on Friday. Its all-time high is 10,091, which was achieved on July 3.
It was much the same in Asia and the Pacific Rim, with some slight differences. The Shanghai Composite Index, for instance, soared to 3015 on Thursday, its highest price since July 4. As recently as August 6, it was making multi-month lows at 2734. Thus, it is up over 10% in just one month. The Hang Seng index of Hong Kong, the Japanese Nikkei, and the Australian ASX also rallied to their highest levels in five weeks. However, the Nifty Index of India is doing the opposite. It is falling again, and near to its 7-month low that was posted on August 23 at 10,637.
The U.S. markets also rallied to their highest levels since posting lows on August 6 or August 15 (in a case of intermarket bullish divergence that some indices made their lows just before our August 9 two-star geocosmic critical reversal date and others made it a week after). The Netherlands AEX Index rose to 570.39 intraday on Friday. For more cycles analysis on the AEX check out our latest article in Dutch by Irma Schogt at TradeIdee
In other markets, Bitcoin and cannabis stocks enjoyed sharp rallies last week. Bitcoin soared to 10,982 on Friday, an increase of $1600 from its low of 9312 one week ago on August 30. Canopy, one of the more popular cannabis stocks, rallied to 28.15 on Friday, nearly 25% off its low of the prior week. Still, cannabis stocks are down sharply from their highs of late April. But with several states soon to implement recently passed medical and marijuana initiatives, the outlook seems promising.
Short-Term Geocosmics and Longer-Term Thoughts
"On one hand, while the manufacturing and manufacturing-linked data is moderating and providing an ample amount of ammunition to stimulate, the employment and the price stability and inflation-based data doesn't," said Lisa Shalett, chief investment officer at Morgan Stanley Wealth Management. "Inflation actually may be bouncing back a little bit from what had been a lot of deflationary fears earlier in the year." Shalett said the conflicting economic signals plus Trump's criticisms have put the Fed in a difficult position, where it risks either looking stubborn by not cutting aggressively or political by moving faster than it has indicated would be necessary under current conditions. – Jeff Cox, "The Fed is Expected to Cut Rates on a Quarter Point and that may not Satisfy Markets," https://www.cnbc.com, September 5, 2019.
We are in the midst of several contradictory geocosmic signatures. The major aspect looming ahead is that third and final passage of the Jupiter/Neptune waning square on September 21. Between September 8 and 14, both the Sun and Mars will make a mutable T-square to the Jupiter/Neptune square. Last week, September 2-4, Venus did the same. This may be the geocosmic explanation as to why stock prices are rallying, for one of the often-mentioned themes of this aspect is false hopes and wishes, leading to "irrational exuberance." In the mundane realm, this no doubt pertains to the announcement last week that trade talks between the U.S. and China will resume. However, such optimism has been misplaced before, and so we shall see if this time will be any different under the Jupiter/Neptune contact. With both the Sun and Mars forming a square to Jupiter this week, and Jupiter symbolizing exaggeration, we could see very strong price moves either way. If "irrational exuberance" dominates, the direction will continue to be up. But if the Saturn stationary direct of September 18 starts to dominate, the mood could quickly shift to hysteria and panic, which is the other side of Jupiter and Neptune when reality strikes, and hopes and wishes turn to disillusionment and disappointment.
Regarding the prospect of an October meeting between the U.S. and China, one period to keep a close eye on will be September 12-22, when the transit of Mars in Virgo will make a T-square to President Trump's natal Sun/Uranus in Gemini, in opposition to his natal Moon in Sagittarius (he was born under a lunar eclipse). Will he be able to control his impulse to strike out at the Chinese just before the next meetings get underway, thereby leading the Chinese to cancel the talks, as they have made it quite clear that they demand respect and civility to move forward with negotiations? It is a pattern that has soured these talks in prior instances. That is, just before the meetings take place, the U.S. finds it necessary to issue sharp rebukes to China, as if this is some sort of strategy designed to get a favorable outcome. In effect, it undermines the hopes and wishes of the world for a positive outcome. No agreement has resulted from these tactics, and it is doubtful such tactics would result in an agreement this time either. In fact, initiating this pattern again could very well result in a sense of finality – the termination – of any future talks before the 2020 election. But then again, maybe that is the goal of these tactics in the first place.
It is also interesting that next Friday and Saturday, September 13-14, will be a full moon. In other words, the full moon will potentiate the Jupiter/Neptune square. The next couple of weeks promise to be very dynamic, very entertaining perhaps, but they could also be very confusing, and perhaps coincide with record rainfall and floods. It is also a time when some people seem to be losing their mind. This is not a particularly favorable time to make decisions or start rumors, for there may be no evidence to back one's claims. However, it can be favorable for those who want to relax and just enjoy life without stress. It's a favorable time to take a vacation and enjoy easy going social activities and music. And in terms of equity markets, we could either see a powerful surge to new highs, or a severe decline to new monthly (or longer) lows. With Jupiter, everything is exaggerated. With Neptune, nothing makes sense. Thus, it may be best to just sit back and enjoy a lot of nonsense and exaggeration. Fact checkers may have a field day.
Announcements
The pre-order sale for Forecast 2020 is now underway!

This once-a-year sale includes discounts on both the annual Forecast Book and MMA subscription report and will be in effect through October 31. You may pre-order Forecast 2020 now at the discounted rate of $49.95. After our sale ends, the price will increase to $59 on November 15th. Order both an eBook and print book (Forecast 2020 Bundle) for only $89, a savings of $21 off the standard rates. Save 10% off any subscription ($275+) with purchase of Forecast 2020. Use code SALE2020 at checkout to receive the subscription discount. Read more>>>

MMA's 2019 Scorecard (from Forecast 2019 Book)

as of September 6, 2019, is now available for viewing! See how we did and read our Forecast 2019's Score card>>




MMA'S FORECAST 2020 LIVE WEBINAR

MMA'S FORECAST 2020 LIVE WEBINAR will take place on Saturday, February 8, 2020. In the comfort of your own home or office, you can tune into Raymond Merriman's annual worldwide Forecast 2020 Webinar.
This broadcast will address subjects from next year's Forecast 2020 Book, with updates on financial markets since the book was written in November 2019. Outlooks for the U.S. stock market, Gold and Silver, crude oil, and currencies will be discussed. Cost includes the slides of the presentation, plus a downloadable MP4 recording of the event.
If unable to attend live, you can still sign up, as everyone who orders the Webinar will receive the MP4 recording, following the live event. Register now >>

September 15, 2019: Ray Merriman presents
"How Astrology Got it Right With the 2016 USA Presidential Election (but the Astrologers Missed It)"

Starting at 3 PM EDT. This 90-minute webinar will be free to all members of ISAR – the International Society for Astrological Research. Or $9.99 if not a member. It's a great deal! To join ISAR and/or see this live webinar, go to ISAR / MEMBERSHIP. This webinar will go over some relevant modern-day charts that depicted Hillary Clinton's advantage with the popular vote, but Donald's Trump's ultimate victory with the Electoral College vote. And what do these studies say about the 2020 election? Go to registering>>>

New MMA ICR Monthly Cycles Reports were issued LAST WEEK

September 3-4: The ICR Financials includes analysis on ASX (Australian Stock Index), RUT (Russell 2000), SSE (Chinese Shanghai Stock Composite), HSI (Hang Seng Index), AUD (Australian Dollar), DXY (US Dollar), and GBP (British Pound). The new ICR Commodities Report includes analysis on LC (Live Cattle), MJ (Cannabis), XAU (Gold and Silver), KT (Coffee), KA (Sugar), C (Corn), and W (Wheat). These reports are written by MMA Analyst and editor Mark Shyterman (metals, stock indices, and soft commodities), MMA Analyst Raymond Merriman (China markets), MMA Analyst Ulric Aspegren (Currencies), Isabella Suleymanov (Grains), and Massimo Moras (Live Cattle and Hang Seng). Consider taking out a subscription now to be included in our annual subscriber-only sale that is now underway.

BONUS: Now is the perfect time to check out our NEW International Cycles Financials and Commodities Reports which debuted in July 2019! If you purchase Forecast 2020 AND 1-Year subscription of the ICR: Financials and/or ICR: Commodities, you will receive 3 Months of the other ICR report for FREE! Read more here>>

MMA's Daily and Weekly subscription reports

The best way to keep up with rapidly changing markets! If you are an active short-term trader, or even if you are an investor who likes to keep up with our current thoughts on financial markets, you will be interested in MMA's Weekly or Daily Market reports. The Weekly reports give an in-depth analysis of the DJIA, S&P and NASDAQ futures, Euro currency (cash and futures), Dollar/Yen cash and Yen futures, Euro/Yen cash, Swiss Franc, T-Notes, Soybeans, Crude Oil, Gold and Silver, and Bitcoin. The Daily reports cover all stock indices listed above, as well as the Euro Currency, Japanese Yen, Bitcoin, T-Notes, Gold and Silver, plus GLD and SLV (the Gold and Silver ETF's). Both reports provide trading strategies and recommendations for position traders and shorter-term aggressive traders. Subscription to the Daily report also includes the Weekly report. Consider taking out a subscription now to be included in our annual subscriber-only sale that is currently underway. For example, save $360 on an annual subscription to the MMA Daily Report (which also includes the full weekly subscription reports) by ordering before November 15!
All MMA subscription reports – including the Crude Oil and Indian Markets (NIFTY) reports by Nitin Bhandari, as well as the ICR Monthly Commodities and the ICR Financials reports, are included as part of this special annual sale by Schogt Market Timing through November 15.
"Thanks to MMA, I have closed 36 trades this year (2018) with a win rate of 86% (the remaining 14% were due errors on my part, as I have been actively trading less than a year). Ray's predictive ability is remarkable. No one predicts more accurately. I highly recommend his daily newsletter which covers many markets. It appears expensive, but it's a serious money-maker. My advice: get it now." Robert W. - San Antonio, Texas.

For further information, visit www.markettiming.nl | Webshop | Newsletters or go directly to Reports and scroll down to the report of your choice.

Would you like to protect your investment portfolio from periods of economic setback?


The Cycles Analysis & Planetary Synschronicities managed Portfolio (CAPS) invests based on analysis made by top graduates of the Merriman Market Timing Academy.
Read more>>

Privacy Statement

In accordance with the commencing of the General Data Protection Regulation (AVG), we have included our privacy statement on our website. We do not place cookies. We do not keep any records of you except for name and address details that are necessary in the event that you order something that needs to be paid for and sent out. Read more>>
Disclaimer & State of Purpose
The purpose of this column is not to predict the future movement of various financial markets. However, that is the purpose of the Schogt Market Timing & MMA (Merriman Market Analyst) subscription services. This column is not a subscription service. It is a free service, except in those cases where a fee may be assessed to cover the cost of translating this column from English into a non-English language.
This weekly report is written with the intent to educate the reader on the relationship between astrological factors and collective human activities as they are happening. In this regard, this report will oftentimes report what happened in various stock and financial markets throughout the world in the past week, and discuss that movement in light of the geocosmic signatures that were in effect. It will then identify the geocosmic factors that will be in effect in the next week, or even month, or even years, and the author's understanding of how these signatures will likely affect human activity in the times to come.
The author (Merriman) will do this from a perspective of a cycle's analyst looking at the military, political, economic, and even financial markets of the world. It is possible that some forecasts will be made based on these factors. However, the primary goal is to both educate and alert the reader as to the psychological climate we are in, from an astrological perspective. The hope is that it will help the reader understand these psychological dynamics that underlie (or coincide with) the news events and hence financial markets of the day.
No guarantee as to the accuracy of this report is being made here. Any decisions in financial markets are solely the responsibility of the reader, and neither the author nor the publishers assume any responsibility at all for those individual decisions. Reader should understand that futures and options trading are considered high risk.