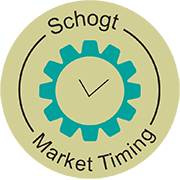 Print
Market Preview goes to Members by email for free>>
Review and Preview
The United Auto Workers officially went on strike against the "Big Three" Detroit automakers early Friday, potentially imperiling an already-fragile U.S. economy. An extended work stoppage risks causing billions in damage to the economy…. Still, the strikes are limited in scope so far as the UAW seeks to preserve its $825 million strike fund, which would support a walkout for about 11 weeks by the 146,000 union members. – Megan Henney, "UAW strike Could Slam the US Economy," www.foxbusiness.com, September 15, 2023.
"It's the one constant in life. If you build something worth having, someone's going to try to take it." ¬– Kevin Costner as John Dutton, in "Yellowstone," Series 3, Paramount Pictures.
Last week's new moon in the working sign of Virgo, as its ruler Mercury ended its retrograde cycle, brought us a huge automotive labor strike by the UAW. Yet, in spite of this critical work stoppage, the major stock indices of the world performed rather well, after a slow start.
In Asia and the Pacific Rim, the Australian ASX, Hong Kongs' Hang Seng, and Japan's Nikkei indices all made secondary lows to the primary cycle on Monday September 11. But each also rallied smartly into the end of the week. China was an exception as it was flat for most of last week. India's NIFTY index, on the other hand, was the global star as it surged to a new all-time high week following its successful hosting of the recent G-20 summit. India has now established itself as the new world darling of economic progress.
In Europe, the Netherlands AEX, German DAX, and Zurich SMI indices all pulled back into secondary lows on Wednesday, September 13. Each then exhibited nice gains into Friday. London's FTSE index did not follow the same course. It was strong all week, rising to its highest level since May on Friday.
In the Americas, Brazil's Bovespa index was stellar, rising smartly into Friday after secondary lows the prior week. The DJIA, S&P, and NASDAQ all followed a similar course. That is, they made secondary lows the prior week, September 6-8, then rallied into Thursday-Friday, but to new cycle highs. Each then fell into Friday.
Although word equity markets were mostly positive last week, they were not very exciting except in the case of India and Brazil. That could change this week (see next section).
In other markets, Gold and Silver were weak into Thursday, September 14. However, each rallied smartly on Friday. Mars in Libra (August 217-October 11) is typically a time when metals are lackluster (but equities are bullish). Bitcoin and Ethereum were interesting as each plummeted to new multi-month lows on September 11, but then staged a somewhat impressive rally after that. But the real star last week was Crude Oil, which soared over $90/barrel for the first time this year. The U.S. Strategic Petroleum Reserves are still down nearly 21% from a year ago, which means President Biden did not fill up those reserves he sold the prior year as he indicated he would when prices dropped to 62.00-67.00 earlier this year Now it will cost about 50% more to do so at today's prices.
Short-term Geocosmics and Longer-Term Thoughts
Trade wars, like all wars, empower government as plowshares are beaten into swords. The first casualty of a trade war is economic freedom; the second is prosperity. – Phil Gramm and Donald J. Boudreaux, "Trump's Trade War Was a Loser: Tariffs Destroyed Jobs in Michigan, Pennsylvania and Wisconsin and Made All Americans Worse Off," Wall Street Journal, September 11, 2023.
Even though he's under increased scrutiny as a teller of untruths, Mr. Biden unleashed a whopper this week, on 9/11, after the morning's commemorations, when he claimed in a speech that he'd rushed to Ground Zero the day after the attack. He hadn't, and the White House quietly admitted as much; he visited the site with a congressional delegation on Sept. 20, 2001… It's possible Mr. Biden has been telling these stories so long he's become convinced they're true. The disturbing consideration is that while repeated lying is a characterological fault, not knowing you're lying might suggest a neurological one. – Peggy Noonan, "Biden Can't Resist the 'River of Power'," Wall Street Journal, September 16, 2023.
Last week was a new moon in Virgo, and typical of heightened Virgo energies, it is more challenging than usual to not be a skeptic or critic of… everything. But also typical of new moons, stocks markets are generally positive as they were on Thursday, September 14, the exact date of the new moon.
Last week also ended with the conclusion of this current Mercury retrograde cycle, otherwise known as "the Trickster." So, the new moon was a big rally in several stock markets, as the DJIA soared over 300 points. But Friday, the day Mercury ended its retrograde motion, was big down day as the DJIA lost nearly 300 points. This is how the Trickster often behaves. First a buy signal, then a sudden reversal to a sell signal. One fake out after another, but the final result is often a net zero.
Next week may be different. This weekend finds the Sun trine the disruptive Uranus, but Venus square the exaggerated Jupiter. This is followed by the Sun/Neptune opposition on September 19 and Sun/Pluto trine on September 21. Of these, the Sun/Neptune is the most important in our work. It is considered a Level One signature, the most consistent of correlations to major reversals in stock indices, usually within only four trading days. Neptune is also the co-ruler of Crude Oil, along with Jupiter, and since both are highlighted this week, we need to be alert to a possible pullback in Crude Oil prices, which just surged to their highest price of this year.
Even though markets look more exciting next week, it all appears to be a setup for some really major fireworks in financial markets to take place after Mars enters Scorpio on October 10 (and maybe one week before as it squares the lunar nodes and Pluto), and lasting through November 25.
Summer will end next week (September 23) and it will be time to get back to work (unless you work for a major automobile company) and start looking closely at developing trading plans for October-November. This is when we see the most exceptional trading opportunities arising for the remainder of this year. With Mars in Scorpio looming, it is also the time when we anticipate the ongoing political dramas will yield some explosive revelations. This is not the time to be caught in a lie. If you are, it may be the end of that relationship and privileges it afforded you. There is no mercy for dishonesty when Mars is in Scorpio.
ANNOUNCEMENTS
The September issue of the MMA Cycles Report will be released this Monday-Tuesday and SMT Cyclus Nieuwsbrief will be released this Wednesday *
Part 1 with Stock Indices including AEX index and Part 2 with Gold, Silver, Copper, Treasuries, Euro Currency, Crude Oil will be released by Thursday.

The Mercury Retrograde cycle of August 23-September 15 is now ending, but the cosmos is headed into one of its most significant time bands of the year in October-November. This could provide the backdrop for major moves (reversals) in equity and precious metals. The Monthly Cycles Report reviews MMA's original geocosmic critical reversal dates (CRDs) and Solar/Lunar reversal dates over the next several weeks as well as trading strategies for position and aggressive traders during the next month.

If you would like to try a one-month trial of the MMA Monthly Cycles Report or the Dutch SMT Cyclus Nieuwsbrief , you can sign up for the June Report for only $35 or € 32!*

*)Where the MMA Cycles Report includes analysis of the Soybeans market, The Dutch SMT Cyclus Nieuwsbrief has the AEX Index.

Forecast 2024 and the Cycles Analysis & Planetary Correlations Investment Strategy

Presentation meeting for those interested in Wealth Management, with MMTA Graduate and MMA Analyst Irma Schogt

On Thursday October 5, 2023, Today's Group and Schogt Market Timing will be hosting an information session (Dutch spoken) on the Cycle Analysis & Planetary Correlations investment strategy (CAPS) in wealth management. The meeting will start at 19.30 CEST, with walk-in from 19.00. There is room for up to 8 people. The location is in Hilversum center, with private parking and near a parking garage.

The "Annual MMA Forecast 2024 Pre-Publication Sale is now underway!

The sale will run through October 31 and will include our once-a-year sale discounts on both the annual Forecast eBook and MMA Subscription Reports. You may pre-order Forecast 2024 eBook at the discounted rate $45. And the best deal on MMA Subscription Reports is also offered at this time! Save 10% off any subscription ($275+) with purchase of Forecast 2024.

Want to save even more on Forecast 2024? Sign up for any subscription report between now and September 15th to be upgraded to our Active Subscriber Club. Club members receive a discount code to pre-order Forecast 2024 eBook for only $35!

Schogt Market TIming offers discounts to our Forecast Fan Club Members and our Active Subscriber Club members.
Check out our page on Forecast Club Levels to learn more about these discounts.

We created an updated list of our most common Forecast FAQs to help this Forecast season.

The Forecast 2023 Scorecard of the Forecast 2023 Bookcan now be viewed here.

Special Offer this season!!!

Our newest monthly report, "MMA Monthly Grains Report" by Grains Analyst Wyatt Fellows. The cost of this subscription is normally $325, but on sale now for only $300 for a 1-Year subscription. If ordered by email together with the Forecast eBook, there will be two further 10% discounts making the cost of the report only $270 for a 1-Year Subscription! This is an exceptional report by a top MMTA graduate who is also the owner of a large family farm operation. Wyatt knows the farming business and grain markets from both a cyclical and fundamental point of view. This report is an in-depth look at long-and short-term cycles in Corn, Wheat, Soybeans. For information, click here>>
Disclaimer & State of Purpose
The purpose of this column is not to predict the future movement of various financial markets. However, that is the purpose of the Schogt Market Timing & MMA (Merriman Market Analyst) subscription services. This column is not a subscription service. It is a free service, except in those cases where a fee may be assessed to cover the cost of translating this column from English into a non-English language.
This weekly report is written with the intent to educate the reader on the relationship between astrological factors and collective human activities as they are happening. In this regard, this report will oftentimes report what happened in various stock and financial markets throughout the world in the past week, and discuss that movement in light of the geocosmic signatures that were in effect. It will then identify the geocosmic factors that will be in effect in the next week, or even month, or even years, and the author's understanding of how these signatures will likely affect human activity in the times to come.
The author (Merriman) will do this from a perspective of a cycle's analyst looking at the military, political, economic, and even financial markets of the world. It is possible that some forecasts will be made based on these factors. However, the primary goal is to both educate and alert the reader as to the psychological climate we are in, from an astrological perspective. The hope is that it will help the reader understand these psychological dynamics that underlie (or coincide with) the news events and hence financial markets of the day.
No guarantee as to the accuracy of this report is being made here. Any decisions in financial markets are solely the responsibility of the reader, and neither the author nor the publishers assume any responsibility at all for those individual decisions. Reader should understand that futures and options trading are considered high risk.