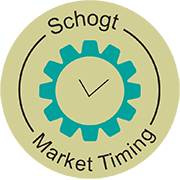 Print
Market preview goes to Members by email for FREE. Join us today!
Review and Preview
Now, however, analysts expect more stimulus before the end of the year. "If inflation remains very low, the ECB may decide in December to extend its crisis-response asset purchase program," Florian Hense, euro zone economist said. – Silvia Amara, "Shocker Eurozone Data Raises Question About What the ECB Will Do Next," www.cnbc.com, September 1, 2020.
The race may soon be back on to see who can provide the cheapest world currency, as getting inflation to rise remains an elusive goal. No one wants deflation, and even with interest rates hovering around zero, inflation also continues to remain below the goal of 2%. Now, this is becoming a growing concern for world equity markets, which have started a noticeable decline over the past week. This decline fits well with our market timing studies, as several world indices made new cycle highs within two days of our geocosmic critical reversal date on September 4.
The NASDAQ Composite, for instance, soared to a new all-time high of 12,074 on September 2. It then fell to a low of 10,750 so far on Friday, September 11, a decline of 11% in one week. This represents the steepest decline since the pandemic panic that bottomed on March 23. The S&P futures also made their all-time high on September 2 at 3587. By September 9, they were down to 3295.50, a decline of 8.1%. The Dow Jones Industrial Average had rallied to 29,199 on September 3, its highest mark since its all-time high of 29,568 on February 12, just before the Panic of 2020 set in. By Friday, September 11, they had fallen to under 27,450 before recovering 200+ points to close the week at 27,665.
Other world markets also peaked on September 3, including the German DAX, Zurich SMI, and the Japanese Nikkei. However, the declines in most have not been extreme so far (less than 7%).
Equities were not the only market to decline in the past 1-2 weeks. Bitcoin's low last week was 9825, down 21.4% from its yearly high on August 17 at 12,489. Crude Oil fell to 36.13 last week, down 17.4% from its post-crash high of August 26. Silver fell 11.1% to a low on September 8, down from a secondary high of 29.23 recorded on September 1. Soybeans, on the other hand, soared to 998 on Friday, a new high for this year and up 15.3% from its primary cycle trough of August 10.
Although these price reversals are sharp, they have not yet reached a level of hysteria. However, as we now enter the time band of Mars retrograde, September 9–November 13, and find Mars making its first quarter square to the Grand Conjunction of Jupiter, Pluto, and Saturn through October 19, it is a counter-trend move that may be just getting underway. After all, this is the first quarter cycle of the Grand Conjunction that occurred when Mars was also in Capricorn March 23 as the equity markets bottomed.
Short-Term Geocosmics and Longer Term Thoughts
"In politics, nothing happens by accident. If it happens, you can bet it was planned that way." Franklin D. Roosevelt.
Mars retrograde is taking place in Aries. Mars rules Aries, so while it was in direct motion in its ruling sign (June 27-September 9), the financial markets and the economy seemed surprisingly strong. But when Mars turns retrograde in Aries, it is said it to lose its strength, and what was confidence before now turns into doubt.
As stated in our last column of two weeks ago, "All financial and commodity markets are vulnerable to major reversals shortly as Mars will turn retrograde on September 9 and Jupiter will turn direct on September 12. Even before then, Venus (values, money) will be in opposition to Jupiter, Pluto, and Saturn August 25-September 2, and forming a T-square with Mars on September 4. These are geocosmic reversal signatures, and the entire time between now and mid-September can witness cyclical highs or lows from which reversals unfold." Not a bad forecast.
But as Mars turns retrograde, it will soon begin one of the most powerful geocosmic time bands of the year, September 28-October 19, when it will make a square (quarter cycle) to the Capricorn stellium of Saturn, Pluto, and Jupiter. Also, as stated in our column two weeks ago, "This portends a major shift in world matters, whether in politics, the economy, or nature. And financial markets are likely to react to that shift by exhibiting major reversals of trends. How long and how steep these reversals last depend on many factors, as will be discussed in the longer-term outlook…"
As with most astrological forecasting techniques, there are other geocosmic factors supporting the same possible outlook. For instance, the transit of Mars square Saturn and Pluto falls on Saturn in the founding chart of the New York Stock Exchange (known as the "Buttonwood" chart from May 17, 1792). The NYSE chart also has a Jupiter/Neptune conjunction in opposition to its natal Saturn. This means transiting Mars/Saturn/Pluto forms a cardinal T-square to the NYSE Saturn opposition Jupiter/Neptune. This is the type of combination that can lead to another panic or financial meltdown if not checked quickly, perhaps by the Federal Reserve Board.
It is also a combination that can indicate an angry political atmosphere bent on blaming everyone except oneself for things gone wrong, assuming things do indeed go south for a few weeks (or longer). The outcome doesn't have to be extremely dire. But readers ought to know – and prepare for the possibility – that when disturbing matters of a geopolitical, economic, social, or environmental nature occur, it is often when these types of cosmic configurations are present. The cosmos doesn't cause these events, but it often correlates with them. Thus, it is better to be prepared and forewarned before these conditions unfold than to be caught off guard and surprised. Even though Mars is involved and Mars rules accidents (and therefore a reason to be careful), these disturbances may not be the result of an accident. They could be caused by a lack of patience, maturity, and self-control. Think twice before placing that order to buy or sell, or acting on a decision made when angry. Acting on impulse, or according to one's "gut feeling," can lead to costly mistakes during this next month. It is better to use this energy to re-do something that was not done correctly in the first place, as frustrating as that may seem. Get it right this time.
Announcements
Ray Merriman will be hosting a 2.5-hour discussion on the 2020 USA Presidential Election with four other world class Mundane Astrologers this Sunday, September 13.

We can send you a recording (MP4) of the discussion early next week. Cost is $55. For more information on this unique event, featuring Lynn Bell (Paris), Christeen Skinner (London), Dr. Lee Lehman (Asheville, NC), and Caroline Casey (Washington, D.C.), continue here>>

The MMA Monthly Cycles Report for September-October and its sibling, Dutch SMT Cyclus Nieuwsbrief (including AEX Index) came out last week. Every issue provides MMA's outlook for the U.S. stock market, Gold and Silver, Treasuries, Euro Currency, Crude Oil and Soybeans. Each issue also contains MMA's original geocosmic critical reversal dates (CRDs) and Solar/Lunar reversal dates over the next several weeks for DJIA, Gold, and Silver, complete with trading strategies for position traders during the next month. If you are not a subscriber to the monthly MMA Cycles Report and wish a copy of our outlook for financial markets, consider a 2 months trial for only 66 USD. Read more about MMA Cycles Report>> and/or SMT Cyclus Nieuwsbrief >>

Get ready! The Forecast 2021 Book now begins its Annual Forecast Pre-Order Event

Our preliminary outlook is that 2021 will be another very important year with the long-term Saturn/Uranus square aspect taking place. Although 2020 is not yet over, several forecasts made in the 2020 book have already unfolded.
For a review of the Forecast 2020 Book so far, please visit our Scorecard 2020

This pre-publication period will be in effect through October 31 and will include our once-a-year sale

The discounts are on both the annual Forecast Book" and SMT/MMA Subscription Reports. You may pre-order Forecast 2021 at the discounted rate of $45/€40. After the pre-order event ends, the price will increase to $55/€49 on November 1st. Order both an eBook and print book (Forecast 2021 Bundle) for only $65/€59, a savings of $45/€40 off the standard rates. Did you order a Forecast book with us before? Check out our discount codes and Fan department here>> And, save 10% off any subscription ($275+/>€239) with purchase of Forecast 2021. To receive the subscription discount, place a seperate order after you ordered any Forecast 2021 book and use code REPORT2021 at checkout.

This year's Forecast book will no longer include the individual Sun Signs forecasts. Instead, there will be a separate publication for those who enjoy the yearly trends for the twelve individual signs. It is titled "Trends for the Twelve Signs 2021," and will be written by Antonia Langsdorf-Merriman and myself. Antonia is one of Europe's most renowned astrologers and has written an annual Sun Sign book in German for the past several years, based on interviews conducted with me beforehand. We will follow that same format for the "Trends for the Twelve Signs 2021,"book

The start date of the second 2-year program of the Merriman Market Timing Academy will take place January 16, 2021!

This is the rare opportunity (only the second time in 7 years) to learn the MMA Methodology of financial market timing and financial market analysis. The first course took place between 2013-2014 and graduated 20 apprentices, many of whom are now professional market analysts. Several of the graduates now serve as analysts of specific markets for various MMA subscription reports. This second 2-year program will be offered online and will be led by MMTA graduate Gianni Di Poce and founder Raymond Merriman. There will be 6-7 classes per course, 8 courses in all. Continue here>>

Asset Management based on Market Timing Method

Investment decisions are being made based on the market timing method for clients in asset management, with input from MMA analyst (MMTA 1 Graduate) Irma Schogt in Europe. Read more>>
Disclaimer & State of Purpose
The purpose of this column is not to predict the future movement of various financial markets. However, that is the purpose of the Schogt Market Timing & MMA (Merriman Market Analyst) subscription services. This column is not a subscription service. It is a free service, except in those cases where a fee may be assessed to cover the cost of translating this column from English into a non-English language.
This weekly report is written with the intent to educate the reader on the relationship between astrological factors and collective human activities as they are happening. In this regard, this report will oftentimes report what happened in various stock and financial markets throughout the world in the past week, and discuss that movement in light of the geocosmic signatures that were in effect. It will then identify the geocosmic factors that will be in effect in the next week, or even month, or even years, and the author's understanding of how these signatures will likely affect human activity in the times to come.
The author (Merriman) will do this from a perspective of a cycle's analyst looking at the military, political, economic, and even financial markets of the world. It is possible that some forecasts will be made based on these factors. However, the primary goal is to both educate and alert the reader as to the psychological climate we are in, from an astrological perspective. The hope is that it will help the reader understand these psychological dynamics that underlie (or coincide with) the news events and hence financial markets of the day.
No guarantee as to the accuracy of this report is being made here. Any decisions in financial markets are solely the responsibility of the reader, and neither the author nor the publishers assume any responsibility at all for those individual decisions. Reader should understand that futures and options trading are considered high risk.